Man, we're even late reporting news about shit we did ourselves. We posted the pre-order for the new NOFX album yesterday. You jerks fans bogged down our site so badly we couldn't even post all of the pre-order items before you started complaining that a certain shirt size wasn't available or that you couldn't get the colored vinyl without buying the combo. Jesus H! Anyway, colored vinyl (1,000 copies) is sold out, but you can still get regular black vinyl, 180 gram black vinyl (500 pressed), shirts, Live Decline DVD's and album+shirt+DVD combos. I recommend the gorgeous 180 gram black vinyl. Definitely the fattest way to listen to this ripping new punk record.
Give yourself a bangover and watch Teenage Bottlerocket's new video "Headbanger" being premiered by Spinner! Don't miss them on their Freak Out! tour, dates below.
07/23/12 Seattle, WA El Corazon
07/24/12 Portland, OR Backspace
07/25/12 San Francisco, CA Bottom of the Hill
07/26/12 West Hollywood, CA Troubadour
07/27/12 San Diego, CA Shakedown Bar
07/28/12 Scottsdale, AZ Chasers
07/29/12 Albuquerque, NM Gasworks
08/17/12 Cleveland, OH Now That's Class
08/18/12 London, ON Canada Call The Office
08/19/12 Toronto, ON Canada Horseshoe
08/20/12 Montreal, QC, Canada Les Foufounes Electriques
08/21/12 Cambridge, MA Middle East
08/22/12 New York, NY Santo's Party House
08/23/12 Asbury Park, NJ Asbury Lanes
08/24/12 Philadelphia, PA The Barbary
08/25/12 Baltimore, MD Otto Bar
08/26/12 Pittsburgh, PA Garfield Artworks
09/13/12 Omaha, NE The Sandbox
09/14/12 Minneapolis, MN Cabooze
09/15/12 Chicago, IL Riot Fest
09/17/12 Lansing, MI Mac's Bar
09/18/12 Indianapolis, IN Deluxe
09/19/12 Cincinnati, OH Bogarts
09/20/12 Nashville, TN The High Watt
09/21/12 Little Rock, AR Downtown Music Hall
09/22/12 Dallas, TX Riot Fest
And if you make it to the Fat Record Store opening this Wednesday 4-6pm, you can pick up a special edition copy of Freak Out! and maybe even get it signed by the band!
Yes, it's true what you've heard. The new NOFX full-length, Self Entitled, is finally here! NOFX fans, steady yourselves, cause this album is fucking legit. We're not just saying that because our boss is in the band either, this album is a serious ass kicker.
Now, normally when we announce an album, we put up a pre-order at the same time, but not today. The thing is there are still some details to iron out before our pre-order goes up next week. We've got some colorful ideas about vinyl, but the options are weighing on us so heavily (have you ever lifted 180 grams? that shit's heavy) that we couldn't make up our minds quite yet. There's also the issue of a DVD (exclusive to our webstore) with some unfinished business from They've Actually Gotten Worse Live. Not to mention, working on designs for fashion conscious NOFX fans ain't exactly easy. As you can see, that's a lotta strands to keep in our heads, man. Luckily we're adhering to a pretty strict, uh, drug regimen to keep our minds limber.
Check back in with us next week to get all the fascinating details about the extras and to secure your pre-order.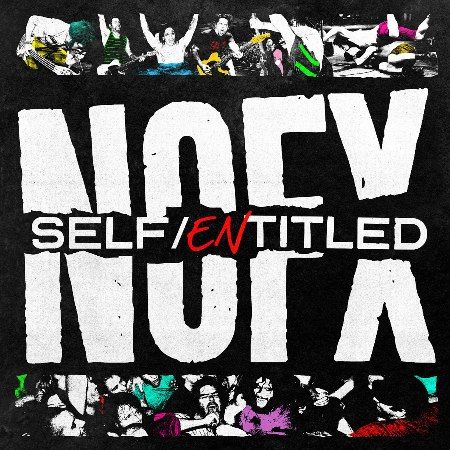 1. 72 Hookers
2. I Believe in Goddess
3. Ronnie & Mags
4. She Didn't Lose Her Baby
5. Secret Society
6. I, Fatty
7. Cell Out
8. Down With the Ship
9. My Sycophant Others
10. This Machine is 4
11. I've Got One Jealous Again, Again
12. Xmas Has Been X'ed
Hey guess what? We're releasing the new Snuff album! But you already knew that, even though we just found out yesterday! Well there you go. To summarize, yes, new Snuff album, on Fat, this Fall. Huzzah indeed.
Since the early 90's, hell man, the Swingin' Utters have been the shit. Beyond cool, a little scary, and dripping with talent. After the Dead Flowers record in 2003, the band took time to have families, pursue different bands and while always being somewhat active, there was definitely a lull. 2010 saw the band returning with two new 7"s and a ton of touring, with a full length released in 2011 titled Here, Under Protest. And now, the band is currently in the studio recording ANOTHER album! It is safe to say the band has returned with more than a little gusto. We're talking about Darius Koski, who's been writing like a madman, a permanent new bass player, Miles Peck, singer Johnny Bonnel, who has his own design and silk screening business, drummer Greg McEntee, and then there's the addition of Jack Dalrymple! Remember him from One Man Army, Dead To Me? Yeah, well he's been in the band for years now, but writing for the band for the first time! Swingin' Utters, if you have any coolness in you, should be one of your favorite bands. If not, pick up their records here and get ready for a new 7" this Fall and a new full length early next year. Read this in-studio interview with Darius, and watch the in studio video below!