06May, 2014
Old Man Markley Stupid Today 7" out now!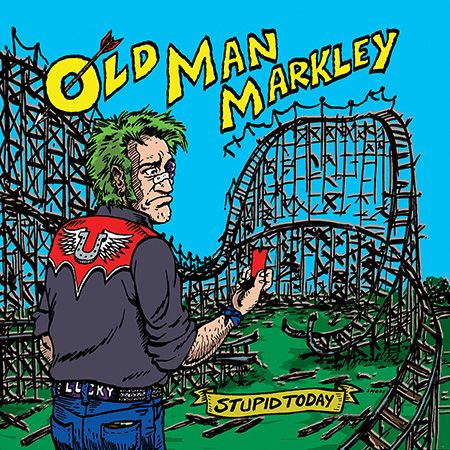 We have a brand new Old Man Markley single, Stupid Today which is available now! The release features two brand new songs: the title track is the a-side and an OMM original while the flipside pays homage to their love of NOFX with a cover of "Reeko". Artwork for the 7" was created by the talented Chris Shary (Descendents, Snuff) and you can pick it up here, or from the band at one of their dates below!
05/07/14 Tulsa , OK at Mercury Lounge
05/08/14 Oklahoma City, OK at Bricktown Music Hall
05/09/14 Dallas, TX at Three Links
05/10/14 Ft Worth, TX at Aardvark
05/11/14 Corpus Christi, TX at House Of Rock
05/13/14 Midland, TX at Blue Max
05/15/14 Flagstaff, AZ at The Museum Club
05/16/14 Los Angeles, CA at The Echo
05/17/14 San Diego, CA at Soda Bar
05/25/14 Las Vegas, NV at Fremont Country Club PUNK ROCK BOWLING
05/29/14 Chico, CA at El Rey Theater
05/30/14 Petaluma, CA at Mystic Theatre
05/31/14 Oakland, CA at The Uptown
06/12/14 Vancouver, BC Canada at The Biltmore Cabaret
06/13/14 Victoria, BC Canada at TBA w/ Fire Next Time
06/14/14 Whistler, BC Canada at Garibaldi Lift Company
06/15/14 Kelowna, BC Canada at Fernando's
06/16/14 Rossland, BC Canada at The Flying Steamshovel
06/18/14 Edmonton, AB Canada at The Pawn Shop
06/19/14 Calgary, AB Canada at Ship & Anchor Sled Island Music Fest
06/21/14 Winnipeg, MB Canada at Park Theatre e
06/27/14 London, ON Canada at Blackshire Pub
06/28/14 Guelph, ON Canada at Van Gogh's Ear
06/29/14 Hamilton, ON Canada at Absinthe
07/02/14 Kingston, ON Canada at The Mansion
07/03/14 Montreal, PE Canada at Divan Orange
07/04/14 Ottawa, ON Canada at Mavericks
07/06/14 Toronto, ON Canada at Fort York Toronto Urban Roots Festival
05May, 2014
LISTEN

: Me First and the Gimme Gimmes "Beautiful"

As we edge closer to the release date of Me First and the Gimme Gimmes' Are We Not Men? We are Diva!, out on May 13th, Brooklyn Vegan is offering you a listen to another delectable cover from these divas. This time they rework Christina Aguilera's "Beautiful", a tune that even the hippest hipster in Williamsburg couldn't resist.
29Apr, 2014
UKE

-

HUNT

The Prettiest Star 7" out today!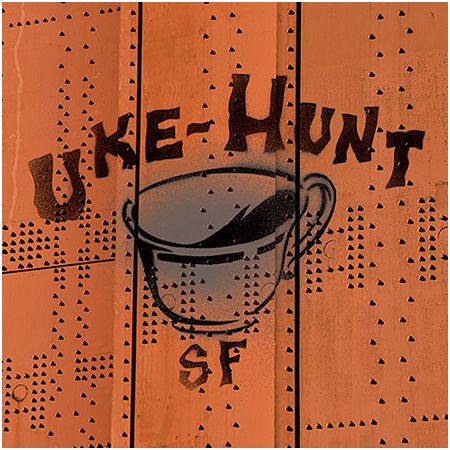 Spring has arrived! Nothing signifies rebirth like warm weather, crucial porch hangs and the essential mix tape for long drives. Luckily for all of you, UKE-HUNT delivers the best renditions of vocalist Spike Slawson's favorite songs and today, celebrates the release of their debut 7", The Prettiest Star! The 45 features two songs: the A-side and title track, a Bowie tune, is from the upcoming full length, UKE-HUNT and the B-side, "Ben" (Michael Jackson), is exclusive to this release. If you haven't done so already, you can order it here! And, if you live in the Bay area, check them out live at their record release show on May 13th at Thee Parkside, tickets here!
28Apr, 2014
Masked Intruder – M.I. Tour Dates!
Our informant has just alerted us that Masked Intruder is set to fleece America this summer! The M.I. Tour kicks off on June 19th in the Midwest and you can view the first round of dates below. Word on the street is this is just the first leg with more to be revealed shortly. Of course Masked Intruder will continue their crime spree in support of M.I., pilfering their way through Australia and Europe; dates here! If you haven't pre-ordered M.I. yet, you can do so today!
6/19/2014 – Normal, IL @ Firehouse
6/20/2014 – Cleveland, OH @ Now That's Class
6/21/2014 – Pittsburgh, PA @ Smiling Moose
6/22/2014 – Philadelphia, PA @ The Fire
6/23/2014 – Baltimore, MD @ Sidebar
6/24/2014 – Asbury Park, NJ @ Asbury Lanes
6/25/2014 – New York, NY @ Studio at Webster Hall
6/26/2014 – Boston, MA @ TT the Bear's
6/27/2014 – Montreal, QC @ Underworld
6/28/2014 – Toronto, ON @ The Cave
6/29/2014 – Detroit, MI @ Small's
6/30/2014 – Covington, KY (Cincy) @ CODA
7/1/2014 – Columbus, OH @ Woodlands Tavern
7/2/2014 – St. Louis, MO @ The Demo
7/3/2014 – Chicago, IL @ Beat Kitchen
7/4/2014 – Minneapolis, MN @ Triple Rock (D4th of July, with Dillinger Four)
7/5/2014 – Green Bay, WI @ Lyric Room
24Apr, 2014
GET

DEAD

– Bygones Summer 2014!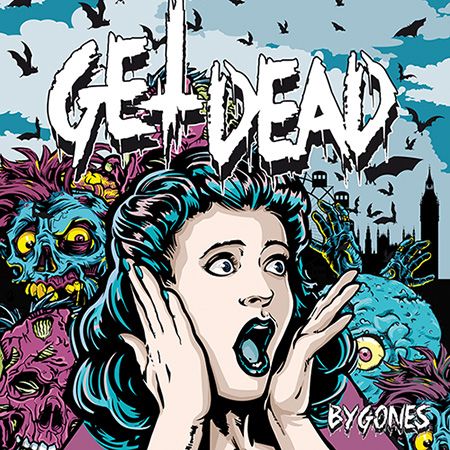 Raise your fist in the air because we have a brand new GET DEAD 7" EP coming out this summer! The release is packed with four songs and some killer art from Stefan Beham. Read what GET DEAD had to say about it below:
While some of you were chomping at the bit to be the first to utter "Get Dead got dead" after news of our van accident on last year's Fat Tour came streaming in, others were waiting for us to do what we know how to do best with such situations: make lemonade. Well, that wait is over! We're proud to announce 'Bygones,' our new 7" coming out soon on Fat. It's a collective sigh of 4 tracks that help us say fuck it and let bygones be. We also included 'Premedicated Murder,' the

NUFAN

song we contributed to the Tony Sly Tribute Album because, well, it rules.

In other news we'll be jumping the pond next week for a five-week jaunt of theEuropean countryside April 29-June 2. Please check the dates on the Fat site and join us on holiday! Lastly, please check our new Merch store and get fitted! Good talk, see you out there!