13Jan, 2014
STRUNG

OUT

BOX

SET

OUT

APRIL

2014!
Strung Out's last album, 2009's Agents of the Underground, was their 7th full length and celebrated the band's 20th anniversary. A true testament to their relevance and longevity is their ability to organically evolve through the years. Strung Out began their career as a strictly melodic punk band known for their tight musicianship and catchy melodies but evolved into a more aggressive, metal-infused veteran punk band. That is what all of us were most interested in capturing: the true musical journey of one of the founding bands on Fat Wreck Chords. This box set, Volume One, showcases the first three albums: Another Day in Paradise, Suburban Teenage Wasteland Blues, and Twisted By Design, all fully remixed by Ryan Greene, helping to display the true power of these songs along with nuances previously unheard. We've re-scanned all the artwork from the original pieces and included deluxe foldout inserts with never before seen photos and extensive liner notes from the band. The real gem in this set, in the works for a decade (!!!), is the first-ever Strung Out DVD! You get a full 2012 concert where they performed the Suburban and Twisted albums in their entirety, all professionally filmed and recorded, and that's just the start. There's a TON of footage from the '90s: shows, tour antics, interviews, behind the scenes stuff; a veritable treasure trove of classic Strung Out. For you vinyl hounds, the LP box set includes The Skinny Years… Before We Got Fat, remastered and on vinyl for the first time ever! (It's also included in the CD box set, as bonus tracks on the Paradise disc). Finally, we think the box set does a nice job of encapsulating the distinct personality of Jim Cherry's contribution to Strung Out. Jim is another member of the Fat family who passed way too soon, and as Strung Out vocalist Jason Cruz states in his liner notes to the fans, "This box set is as much for Jim as it is for you." We hope it serves his legacy and your expectations.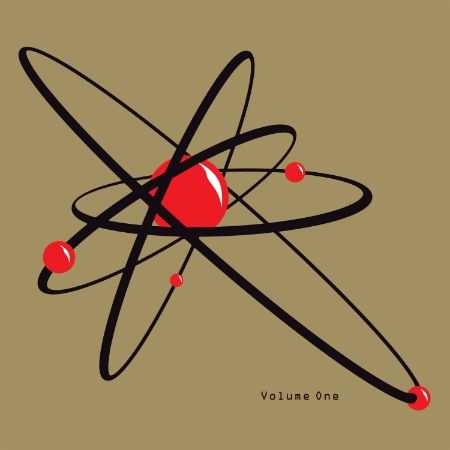 07Jan, 2014
First Vinyl of 2014!
Happy New Year! We should probably start it off by coming clean about the pressing info on the Off With Their Heads/Morning Glory special tour split 7" we released in December. Well, as some of you may know, we pressed two colors, one for each band to sell exclusively on tour. What you didn't know is that we pressed a limited black version to be sold through the Fat webstore. Here's a little tip for you now that 2014 is upon us: color is the new black. Or is it: black is the new black? Shit's confusing, whatever. The point is we've got super rare black vinyl available and we've even got a few copies of the color versions on hand for all you that haven't yet reconciled with the new trending status of black. Don't say we never did anything for ya.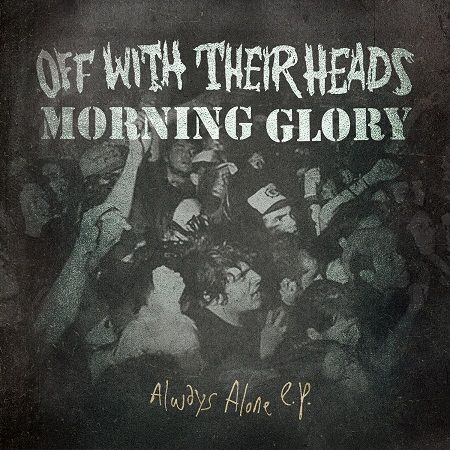 20Dec, 2013
Cobra Skulls eye the future
We're just as bummed as you all are that the Cobra Skulls may be calling it a day. Read what singer Devin Peralta had to say here, check out the video for their last single Eagle Eyes below and come see them tonight in Santa Cruz with Good Riddance and Western Addiction! We've loved working with Devin, Tony and Luke, and can't wait to hear whatever music any of them become involved with in the future.
18Dec, 2013
Good Riddance returns to California!
Good Riddance is finishing out their busiest year in ages with three California shows! San Francisco and Santa Cruz with Cobra Skulls and Western Addiction, and San Diego with Pulley and punk legends Battalion of Saints! Good Riddance's hometown paper, the Santa Cruz Weekly, gives the band their due, covering their beginnings (part 1), break up and reunion (part 2)
12Dec, 2013
New Morning Glory album!
Morning Glory have completed work on their new album War Psalms. It's packed with 13 memorable songs and will be released on February 18th. Listen to the brand new song, "Nationality Anthem," which appears on both War Psalms and the limited edition split EP currently being sold the band's tour with Off With Their Heads. Read what Ezra Kire, singer of Morning Glory, had to say:

We took the summer off to record this record. We were driving Jesse (Cannon) nuts by camping out in his studio. I was up to writing at all hours of the night, taking brief naps under the piano. In the end we had 27 tracks from which to assemble this album. People who like earlier M-glory are definitely gonna like it. It's faster, heavier, & more raw & stripped down than Poets, but retains that anthemic morning glory message. Brian Viglione (dresden dolls, and now violent femmes) added massive strength to the entire record with his powerhouse drumming style. Music is a forward moving journey & I can't wait for it to be released. Everyone who's heard it agrees that this record rocks.