15May, 2014
New Morning Glory Video!
Morning Glory's brand new video directed by Christopher J. Aran is premiering at Noisey. Culled from the latest album, War Psalms, watch the video for "Punx Not Dead, I Am" here and read what Ezra had to say about filming it below! Canadians, they are heading your way this weekend! Check their dates!
We did this video strictly to have fun. And it was. Anyone who has ever lived in New York City will immediately get it. Our small budget was supposed to be getting spent on the "I Am Machine Gun" video (which we also shot that weekend), but when I told director Christopher Aran the concept for the "Punx" video, in a matter of hours a crew and cast started snowballing. In a complete twist of chance I ran into Jimmy McMillan on the street and he decided he wanted to be in on it too… I thought he'd just come out for an hour, do a quick cameo, and leave. Instead he stuck around the entire day flashing everyone the devil horns. Since we weren't really supposed to been shooting this vid at all we did the whole thing in under 12 hours. It was a spontaneous, true NY moment, and one of the reasons I still love living in

NYC

(despite the insanely bad "accommodations"). Liah Natas!
13May, 2014
Mad Caddies & Me First and the Gimme Gimmes out today!
Happy release day everyone! Both of these brand new records are available today! Mad Caddies celebrate the release of their first new material in seven years with Dirty Rice, and we couldn't be happier with the results. Just take a look at the killer reviews here, here and here. Then, plug in your headphones and listen to a couple new tracks, Brand New Scar and Down and Out, all while reading this in-depth feature. If you haven't checked out our instagram contest, you can find the details here. Don't miss the Caddies on tour! U.S. Dates are coming to a close but they'll be heading to Europe soon.
The reigning champs of punk rock covers—Me First and the Gimme Gimmes—embrace their inner diva with their sixth studio album, Are We Not Men? We Are Diva! Listen to their renditions of Straight Up (Paula Abdul) and Beautiful (Christina Aguilera), then order your copy today! The Gimmes will perform at the Amnesia Rock Fest in Montebello, Canada this June and you can grab tickets here! Read a review or two then listen to Spike's ultimate mix tape.
09May, 2014
Potemkin City Limits – Back in Black (and color)
To celebrate the monumental 8 ½ year anniversary of the release of Propagandhi's next-level achievement (and Fat office favorite), Potemkin City Limits, and with the reluctant permission of the elusive Glen Lambert, we're releasing a newly minted single-LP vinyl edition of this dark and heavy masterpiece. This is no tease either. Out of print on vinyl for far too long, we aren't gonna make you hosers wait any longer: order the limited edition colored vinyl or unlimited edition black vinyl RIGHT NOW, and get it in your filthy hands before the month's out!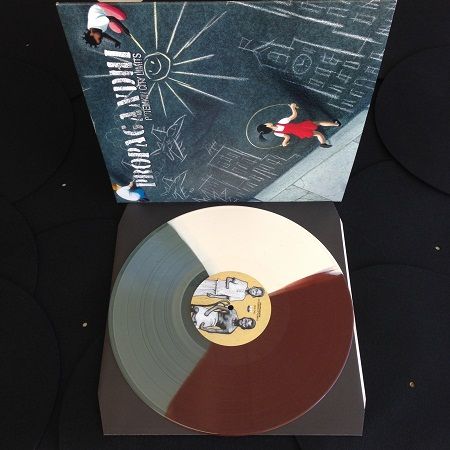 07May, 2014
New Mad Caddies Song: Listen Now!
Mad Caddies' brand new album Dirty Rice comes out on May 13th and you can listen to another new song, "Down and Out," right now over at Purevolume! After a seven year wait, the fellas are back with their flair for mixing genres into a cohesive blend of non-stop fun. Don't believe us? Then check them out live as they kick off their tour in Madison, Wisconsin TODAY, dates here!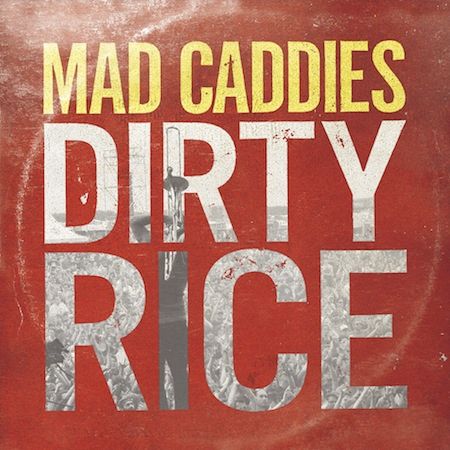 06May, 2014
New Masked Intruder Song!
Masked Intruder premiered a new video today for their single "The Most Beautiful Girl" via Noisey/Vice. This sweet tune is culled from their upcoming full length, M.I. which can be pre-ordered here and will be released on May 27th. The band is now en route to Australia where they will commiserate with their criminal brethren and perform at the Hits & Pits Festival! Check those dates, and their upcoming U.S. and European tours here.