03Sep, 2013
Sundowner – Neon Fiction out today. Full Stream!
Go to Vice/Noisey and listen to Sundowner's new album, Neon Fiction! Read a review, enter a contest, and order your copy today. Check out what Sundowner has in the works:

Hello September. It's gonna be a great month. Neon Fiction is officially on the digital, and let's not forget brick and mortar, shelves. And I think we're all pretty excited to have this record out. Hell yeah. We're celebrating the release this weekend in SF with a Fat Wreck Store Opening and a show Saturday at Bottom Of The Hill. Couldn't be more stoked for the collection of awesome people that will be in attendance. Got a run of Midwest dates later in the month and we're working on some East Coast dates for this fall as well. Cool stuff ahead. So, hold tight. But really, today, I'm just happy to officially roll this album out and share these songs with you all. Peace, Chris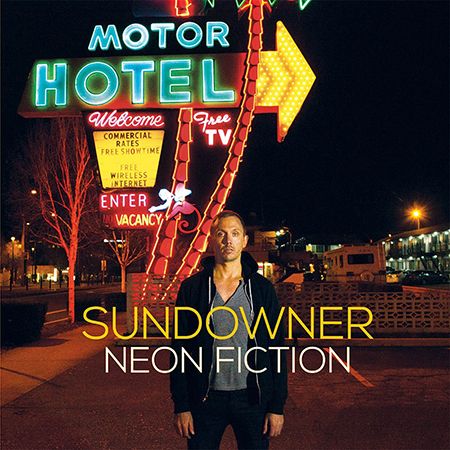 09/06/13 San Francisco, CA Fat Wreck Chords FAT RECORD STORE
09/07/13 San Francisco, CA Bottom of the Hill record release show
09/20/13 Normal, IL at Firehouse Pizza
09/21/13 Chicago, IL at Beat Kitchen NEON FICTION Record Release
09/24/13 Moline (Quad Cities/Iowa), IL at Bier Stube
09/26/13 Cleveland, OH at Now That's Class
09/27/13 Detroit, MI at Small's
31Aug, 2013
New Sundowner Lyric Video!
"I was born in Chicago. The kind of place that lives in your blood and bones," reflects Chris McCaughan when discussing his new album, Neon Fiction. As we gear up to release Neon Fiction next Tuesday, you can get into the vibe by watching the lyric video for "Life in the Embers" below. SUNDOWNER describes it as "a song of acceptance, of coming to terms with things you can't change, of a past you can't alter." And if you're lucky enough to be in the San Francisco Bay Area next week, come see SUNDOWNER perform at the Fat warehouse on Friday, Sept. 6 and then attend the record release show at Bottom of the Hill on Saturday, Sept. 7.

30Aug, 2013
Another Dead Language preview!
These Flatliners dudes just do not quit! Preview another blazing song from Dead Language below!

27Aug, 2013
Listen to a new Sundowner song now!
The Onion is premiering the second new song from SUNDOWNER's Neon Fiction. Head here to listen to "Cemetery West" and read about the impetus behind the lyrics from Chris McCaughan below:
I was born in Chicago. The kind of place that lives in your blood and bones. And I did grow up, like the song says, in a northside neighborhood just west of a cemetery. [Daniel] Burnham is buried there. So "Cemetery West" is a song of origins, of half-truths, of histories that live with us as we create new ones. It's about an unalterable past and uncertain future, about choosing to find a way forward with the darkness on your heels. Maybe, more simply, it's about a trigger that finally clicks over after so many years of your index finger poised against it.
Check out his upcoming tour dates and preorder Neon Fiction today!
23Aug, 2013
The Flatliners-Dead Language sneak peek!
With bated breath, we wait to unleash the new Flatliners album Dead Language. We've already given you a taste of blood; now you can sneak a peek at how these young professionals conduct themselves after nightfall. Don't miss The Flatliners on tour with dates including Riot Fest, CMJ and the FEST!