12Dec, 2013
New Morning Glory album!
Morning Glory have completed work on their new album War Psalms. It's packed with 13 memorable songs and will be released on February 18th. Listen to the brand new song, "Nationality Anthem," which appears on both War Psalms and the limited edition split EP currently being sold the band's tour with Off With Their Heads. Read what Ezra Kire, singer of Morning Glory, had to say:

We took the summer off to record this record. We were driving Jesse (Cannon) nuts by camping out in his studio. I was up to writing at all hours of the night, taking brief naps under the piano. In the end we had 27 tracks from which to assemble this album. People who like earlier M-glory are definitely gonna like it. It's faster, heavier, & more raw & stripped down than Poets, but retains that anthemic morning glory message. Brian Viglione (dresden dolls, and now violent femmes) added massive strength to the entire record with his powerhouse drumming style. Music is a forward moving journey & I can't wait for it to be released. Everyone who's heard it agrees that this record rocks.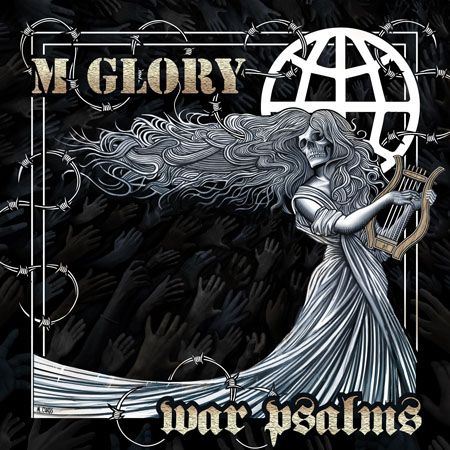 11Dec, 2013
New Less Than Jake video!
LESS THAN JAKE have a new video! "My Money is on the Longshot" is a real upbeat shaker from their latest full length, See the Light. Head over to FUSE to watch the premiere featuring cameos from CM PUNK, NOFX and loads more. LTJ are heading to the UK in 2014, check the dates below!

01/29/14 Belfast, Ireland Limelight
01/30/14 Dublin, Ireland The Academy
02/01/14 Cardiff, UK Great Hall
02/02/14 Bristol, UK O2 Academy
02/03/14 Manchester, UK Academy
02/04/14 Newcastle, UK O2 Academy
02/05/14 Glasgow, UK O2 ABC
02/06/14 Leeds, UK O2 Academy
02/07/14 Nottingham, UK Rock City
02/08/14 Birmingham, UK O2 Academy
02/10/14 Norwich, UK UEA
02/11/14 Oxford, UK O2 Academy
02/12/14 Portsmouth, UK Pyramids
02/13/14 Brighton, UK Concorde 2
02/14/14 London, UK O2 Sheperd's Bush
02/15/14 London, UK O2 Sheperd's Bush
11Dec, 2013
Masked Intruder Under The Mistletoe out today!
Masked Intruder Under The Mistletoe out today! Order today so you can put it in that girl or boy's stocking who you've been creeping out.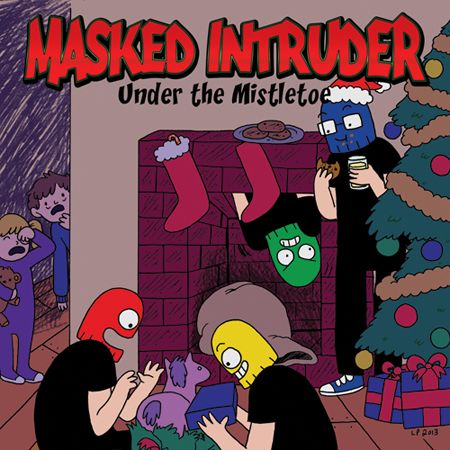 06Dec, 2013
Listen to the Morning Glory / Off With Their Heads split now!
Listen to the brand new split tour 7" from MORNING GLORY and OFF WITH THEIR HEADS at Vice/Noisey! Then, check the dates below and get to a show to pick up a copy or two, as this is a limited pressing with a different color available from each band. So get off the damn couch and go see some good punk rock!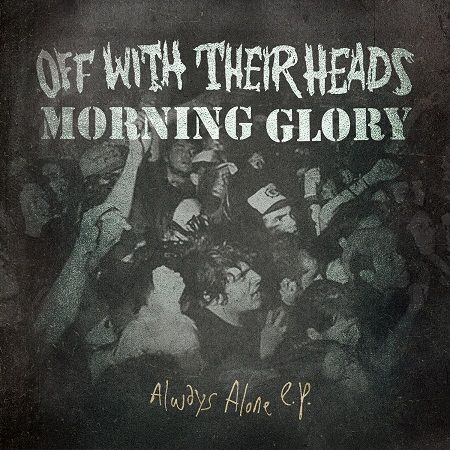 12/08/13 Norfolk, VA at The Iguana
12/09/13 Richmond, VA at Strange Matter
12/10/13 Winchester, VA at Sweet Caroline's
12/11/13 Philadelphia, PA at First Unitarian Church
12/12/13 Pittsburgh, PA at Rex Theater
12/13/13 Brooklyn, NY at Knitting Factory
12/14/13 New Brunswick, NJ at Court Tavern
12/15/13 Cambridge, MA at Middle East Downstairs
12/16/13 Albany, NY at Valentines- Downstairs
06Dec, 2013
Final Finalist for

NOFX

Stoke Extinguisher video contest!
Watch the third and final video of our NOFX Stoke Extinguisher contest, from Chris Veinot. Then head to our Tumblr page to review all 3 finalists and vote for your favorite.