01Apr, 2014
Bad Cop/Bad Cop release day + new song!
Bad Cop/ Bad Cop's brand new 7" Boss Lady is out today and you can listen to a new song "My Life" over at New Noise Magazine! The 7" features four brand new songs and you can order it here. Read a few new reviews from Germany, Spain and the U.S.A, then go check out their upcoming tour dates.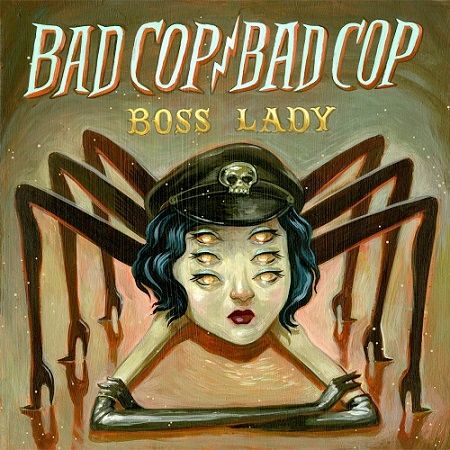 31Mar, 2014
R.I.P. Dave Gregg (1959-2014)
It is with great sadness that we write about the passing of our friend Dave Gregg, former guitarist of The Real McKenzies and the classic lineup of Vancouver punk legends D.O.A. Dave was a true gentleman and a truly unique character. We would like to extend our warmest embrace to his friends, family, and most of all, his longtime partner, Cathy. We will miss him dearly and our NYC shows will never be the same without his billowing, blazing white mane and long leather jacket, keeping watch over the whole affair. Dave Gregg , you will be missed.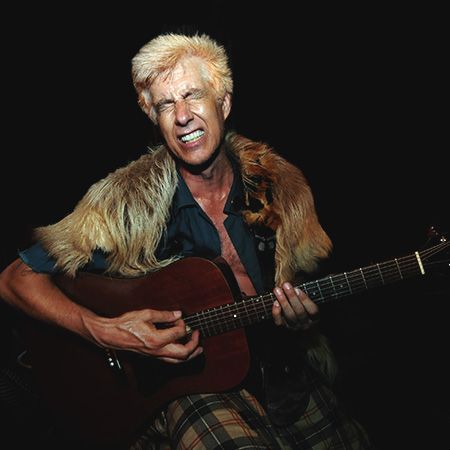 26Mar, 2014
LISTEN

: Me First and the Gimme Gimmes "Straight Up"
Esquire is premiering the first song—Paula Abdul's "Straight Up"— from Me First and the Gimme Gimmes' upcoming full length, Are We Not Men? We Are Diva! Out May 13th! Pre-order it today! The Gimmes have a handful of dates coming up with plans for additional touring, but for now you'll need to book a ticket to Japan or Canada to get your Diva on:
03/29/14 Tokyo, Japan – Makuhari Mess, Punkspring
03/30/14 Osaka, Japan - Kobe World Memorial Hall, Punkspring
03/31/14 Nagoya, Japan – Zepp Nagoya, Punkspring
06/20-21/14 Montebello, QC Canada – Amnesia Rock Fest w/ NOFX, Lagwagon, Strung Out
25Mar, 2014
New Video: Punks of Canada play Birds of England!
Ever wonder what The Flatliners do when they're alone in the woods? Check out their new video for "Birds of England" at Vice/Noisey to find out! Show the band some support at the Junos this weekend by helping them not get beat up by heshers after they win best Metal/Hard album of the year! Don't miss them on tour:
03/29/14 Winnipeg, MB Canada at The Park Theatre/Juno Fest
05/16/14 Montreal, QC Canada at Pouzza Fest
05/17/14 Montreal, QC Canada at Club Soda Pouzza Fest
05/18/14 Dover, NH at Sonny's Tavern
05/20/14 Pittsburgh, PA at The Smiling Moose
05/21/14 Cleveland, OH at Grog Shop
05/22/14 Chicago, IL at Bottom Lounge
05/23/14 Milwaukee, WI at Metal Grill
05/24/14 Howell, MI at Hartland Performing Arts Center/Bled Fest
06/13/14 St. John's, NF Canada at Rockhouse
08/15/14 Hasselt, Belgium at Pukkelpop Festival
21Mar, 2014
Listen to new Mad Caddies music

NOW

!
What does new Mad Caddies music sound like after a seven year gap? Head to Alternative Press to find out! They're premiering the new Caddies song, "Brand New Scar," from the band's much anticipated new full length, Dirty Rice, out May 13th and available for pre-order now! The Mad Caddies have 2014 dialed in: new record, massive touring and no signs of slowing down. Enjoy!