23May, 2014
Punk Rock Bowling!
One of the most home grown, legit music festivals—Punk Rock Bowling—is taking place this weekend! Among the proudest moments of our long history as a label was winning the tournament in 2010! We're primed to regain the title this year, and as usual, a boatload of our bands are playing. It's a real family affair over in the dry, smoky heat of Las Vegas, and seeing old friends, going to shows, and well, gambling (duh) makes it all worthwhile. You can often find Billy from D4 in the Bingo room, Floyd at the pool, and Jason Hall from Western Addiction at the slots… okay, the guitar shop. Here's where & when you can catch all of the Fat bands, IF you already have tickets as they're all sold out!
Friday – Western Addiction at Beauty Bar
Saturday – Night Birds at Fremont Country Club
Sunday – Masked Intruder at the Festival
Sunday – Old Man Markley at Fremont Country Club
Monday – NOFX, Good Riddance, Bad Cop/Bad Cop at the Festival
See you at the shows, on the lanes and wandering the casino!
22May, 2014
Watch Bad Cop/ Bad Cop's new video!
Under The Gun Review is premiering a brand new Bad Cop/Bad Cop video for the song "My Life," off their latest EP, Boss Lady. Directed by Daniel Ybarra and with art direction from singer/guitarist Jennie Cotterill, this video looks like about as much fun as one could possibly have being in a band! Catch them this weekend at Punk Rock Bowling and get in on the fun.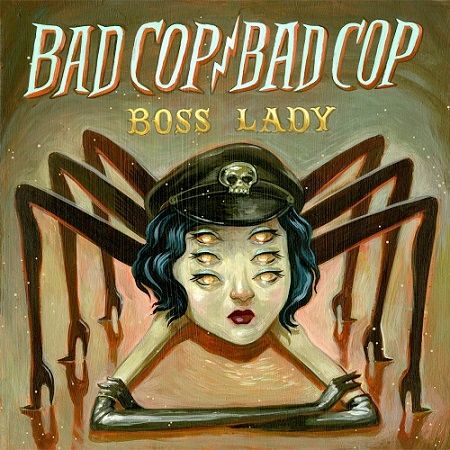 22May, 2014
Hear what a Masked Intruder Crime Spree sounds like!
Go to Onion A.V. Club to hear the new MASKED INTRUDER song, "Crime Spree." It's the second song from M.I.: a rapid paced 13-song album with pop hooks, punk attitude, and crafty lyrics, to be released on May 27th. In case you missed it, you can still hear the first song we released last month, "The Most Beautiful Girl," over at Noisey/Vice. Masked Intruder is living life on the lam and the circumstantial evidence is in their tour dates right here! Even though crime seems to pay for these guys, it doesn't for you. So order your legal copy of M.I. today!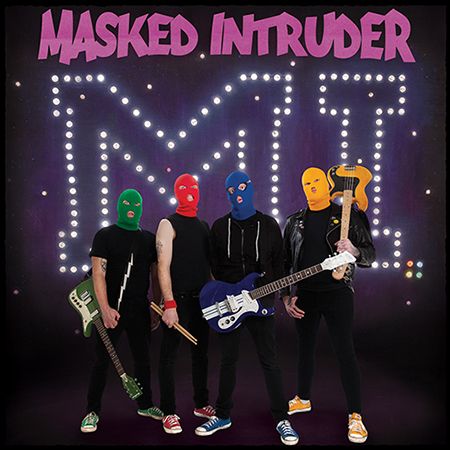 21May, 2014
New Sundowner video!
As the release day approaches for Sundowner's Little Elephant Sessions, we'll release live video versions of each song weekly leading up to its release on June 10th. Today, we bring you "In The Flicker," which appeared on his previous full length, We Chase the Waves. If you're late to the Sundowner game, check out the video for Cemetery West from the latest album on Fat, Neon Fiction. And don't forget to check back on May 28th for the next Little Elephant Sessions video!


20May, 2014
WESTERN

ADDICTION

in the city of Western Addictions.
It's almost time for Punk Rock Bowling, and one of the Fat bands playing this year (for the first time ever) is Western Addiction. With new bassist Tony Teixeira, they're warming up for Vegas with an epic show alongside The Briefs and Night Birds on Thursday in San Francisco. Friday night at the Beauty Bar will be their Las Vegas debut. Expect a scorching set complete with a brand new song! And at the rate these guys produce new material, this really IS something special! To get you into the spirit, singer/guitarist Jason Hall spent hours toiling away to make the ultimate Punk Rock Bowling Spotify playlist! Deep within the layered track listing is a band that Fat has signed and has yet to announce, so fire up the rumor mill! Lastly, read an article in the SF Weekly about Western Addiction and their ties to Fat.