02Oct, 2013
New

TEENAGE

BOTTLEROCKET

7" out November 26th!
TEENAGE BOTTLEROCKET are heading to Europe this November to support VOLBEAT and ICED EARTH! While on a day off from their co-headlining tour with The Queers, they stopped by The Blasting Room and recorded two songs for a brand new 7"! We don't want to steal TBR's thunder so read what Ray Bottlerocket had to say below:
On Teenage Bottlerocket's last tour in Europe we made friends with a dude in a Lethal Weapon 2 hat. We referred to him as a Deutsch bag. He was a good sport and found the insult endearing. I've always loved Germany. I took German in high school and we sang alot of songs. One of the songs was entitled "Ich bin Auslander und Spreche Nicht Gut Deutsch". This is roughly translated "I'm not from here and my German sucks". We decided to make it a pop punk song. If I screw up any of the pronunciation it's because my German sucks, it's a pretty good excuse to fuck up the words. We also included a new song about smoking reefer and a song by our dear friend Tony Sly called "Via Munich". We recorded the 7" at the Blasting Room with Andrew Berlin. Everything seemed to fall into place. The title is my favorite part of it all; ladies and gentleman, I present to you, the

AMERICAN

DEUTSCH

BAG

7" BY

TEENAGE

BOTTLEROCKET

! The 7" will be available on our upcoming European tour with

VOLBEAT

and

ICED

EARTH

. Guten tag.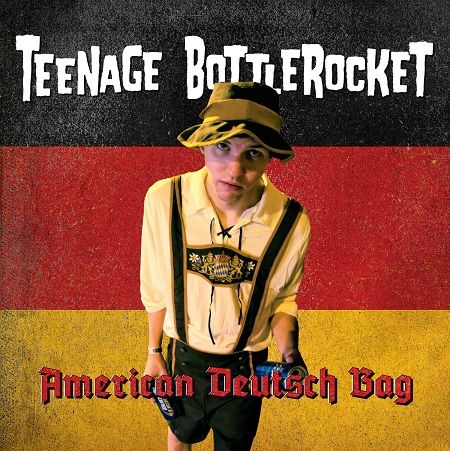 27Sep, 2013
Banner Pilot to hit the studio!
Banner Pilot are gearing up to hit the studio this October with producer Jacques Wait (Prince, Off With Their Heads, Soul Asylum) over at The Terrarium. Check out what Nate from BP had to say below!
In early October, we will be heading into the studio to record our 4th full length record. We couldn't be more excited to work with Jacques Wait, at The Terrarium in Minneapolis, just as we did on Collapser and Heart Beats Pacific. (OK, technically, yes, we could be "more excited"—- if the studio had a trampoline or something, we would probably be slightly more excited, but suffice to say we are

VERY

excited as-is).

We have 12 new songs and I think/hope we've struck the right balance between the extremes of "Do exactly what you did on your other albums" and "Completely re-invent yourselves". I think the new songs are a little different. but in a good, natural way. One example is that on previous records, the rhythm guitars were doing power chords probably 95% of the time. This time around, it's more like 70%. But it's not like the other 30% is ska, or polka, or whatever—the changes should be noticable, but not jarring. Hopefully, the average listener will think, "You know, this sounds a little different, but I can still tell it's Banner Pilot", as opposed to, "Oh my god, what are these idiots trying to do?" We'll see, but I think people will dig it.

Once the album comes out, we're hoping to hit up some of our favorite spots in the US, maybe get back to Europe, maybe get over to somewhere new like Japan. We all can't wait to get some new music out there, and then go and play it for all of you (or at least those of you who happen to be within a reasonable proximity to the geographic areas we perform said music in).
26Sep, 2013
Pre-order Less Than Jake's See the Light

NOW

!
Less Than Jake's first proper studio album in 5 years is available for pre-order right here, right now! Get a sweet LTJ bumper sticker and beer coozie bundle for only 2 bucks more, right HERE.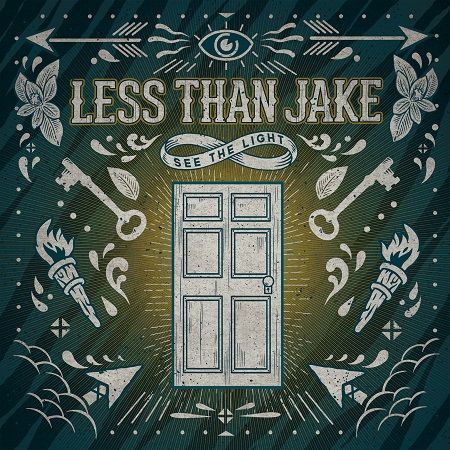 Check out Less Than Jake on the Fat Tour this November.
18Sep, 2013
Western Addiction. Pines. 11/5/13.
Western Addiction is back and has a brand new 7", Pines, out November 5th! Check their tour dates.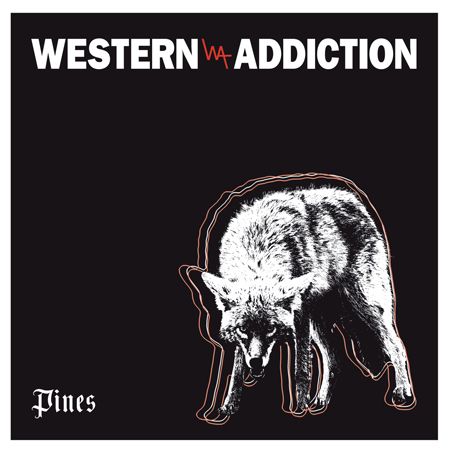 17Sep, 2013
THE

FLATLINERS

–

DEAD

LANGUAGE

out today!
For weeks we've been doling out tracks and preview videos from our favorite Torontonians, THE FLATLINERS! And finally, today is Dead Language release day! Recorded by long-time producer Steve Rizun, Dead Language is the band's most personal and invigorating record to date. Vocalist Chris Cresswell breaks down each song track by track over at Alternative Press where you can also listen to the album in its entirety. The album features 13 new tracks filled with intelligent songwriting, arena-sized choruses, big guitars and a distinct musical fluidity that comes from playing together as a band for 10 years. THE FLATLINERS are bunch of nomads who show no sign of slowing down—check out their extensive touring schedule and read what the band had to say below:
Today is the day that we've been waiting for, for about 3 and a half years now. Our patience has paid off it seems, because today Dead Language shows its face to the world, and we couldn't be more excited or grateful for the response we've gotten thus far.

With a couple more US and Canadian shows to go this month, we'll be heading to Brazil in October, burning down the Northeast with Good Riddance, returning to our favourite weekend of the year – The Fest, and hitting Europe and many more places in the US and Canada, all before the end of the year. All before we hibernate during the harsh Canadian winter, to save up our strength for next year.

If you see us at a show coming up, sing along as loud as you can. Wherever we may be, you'll make us feel right at home.