22May, 2014
Hear what a Masked Intruder Crime Spree sounds like!
Go to Onion A.V. Club to hear the new MASKED INTRUDER song, "Crime Spree." It's the second song from M.I.: a rapid paced 13-song album with pop hooks, punk attitude, and crafty lyrics, to be released on May 27th. In case you missed it, you can still hear the first song we released last month, "The Most Beautiful Girl," over at Noisey/Vice. Masked Intruder is living life on the lam and the circumstantial evidence is in their tour dates right here! Even though crime seems to pay for these guys, it doesn't for you. So order your legal copy of M.I. today!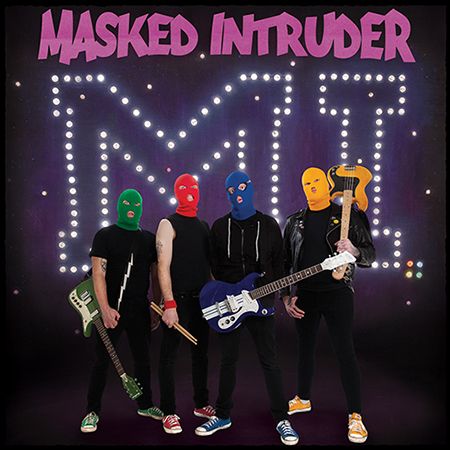 21May, 2014
New Sundowner video!
As the release day approaches for Sundowner's Little Elephant Sessions, we'll release live video versions of each song weekly leading up to its release on June 10th. Today, we bring you "In The Flicker," which appeared on his previous full length, We Chase the Waves. If you're late to the Sundowner game, check out the video for Cemetery West from the latest album on Fat, Neon Fiction. And don't forget to check back on May 28th for the next Little Elephant Sessions video!


20May, 2014
WESTERN

ADDICTION

in the city of Western Addictions.
It's almost time for Punk Rock Bowling, and one of the Fat bands playing this year (for the first time ever) is Western Addiction. With new bassist Tony Teixeira, they're warming up for Vegas with an epic show alongside The Briefs and Night Birds on Thursday in San Francisco. Friday night at the Beauty Bar will be their Las Vegas debut. Expect a scorching set complete with a brand new song! And at the rate these guys produce new material, this really IS something special! To get you into the spirit, singer/guitarist Jason Hall spent hours toiling away to make the ultimate Punk Rock Bowling Spotify playlist! Deep within the layered track listing is a band that Fat has signed and has yet to announce, so fire up the rumor mill! Lastly, read an article in the SF Weekly about Western Addiction and their ties to Fat.
16May, 2014
One Week Records + Chris Cresswell!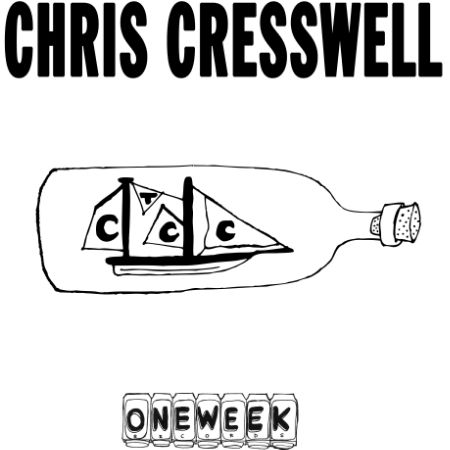 Check out Joey Cape's new label One Week Records! Recording acoustic albums at Joey's home studio in seven days (hence the label name), the inaugural releases are from Brian Wahlstrom (Scorpios) and The Flatliners' Chris Cresswell. Chris explores his most intimate moments on this, his debut solo album. "Recording a ten-song album in seven days is equal parts exciting and challenging, but I truly believe nothing one loves should ever be all too easy. That rewarding feeling only arrives at your door after overcoming a challenge. And wouldn't life be boring without its challenges?" says Chris. We agree and are happy to announce that Fat Wreck Chords will be releasing a vinyl edition at a later date! For now, go order the digital edition here, available in up to 24-bit resolution (that's better than CD quality, folks!) for only five bucks!
15May, 2014
New Morning Glory Video!
Morning Glory's brand new video directed by Christopher J. Aran is premiering at Noisey. Culled from the latest album, War Psalms, watch the video for "Punx Not Dead, I Am" here and read what Ezra had to say about filming it below! Canadians, they are heading your way this weekend! Check their dates!
We did this video strictly to have fun. And it was. Anyone who has ever lived in New York City will immediately get it. Our small budget was supposed to be getting spent on the "I Am Machine Gun" video (which we also shot that weekend), but when I told director Christopher Aran the concept for the "Punx" video, in a matter of hours a crew and cast started snowballing. In a complete twist of chance I ran into Jimmy McMillan on the street and he decided he wanted to be in on it too… I thought he'd just come out for an hour, do a quick cameo, and leave. Instead he stuck around the entire day flashing everyone the devil horns. Since we weren't really supposed to been shooting this vid at all we did the whole thing in under 12 hours. It was a spontaneous, true NY moment, and one of the reasons I still love living in

NYC

(despite the insanely bad "accommodations"). Liah Natas!