21Nov, 2013
Preorder Masked Intruder – Under the Mistletoe now!
Preorder Masked Intruder Under The Mistletoe 7" now! Or if you are feeling more festive you can pick up this sweet Masked Intruder ornament set! And don't miss them on the Fat Tour 2013!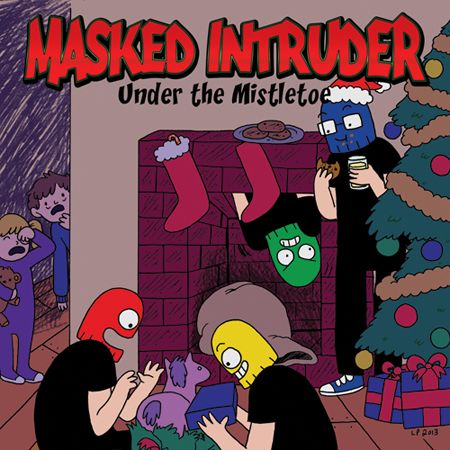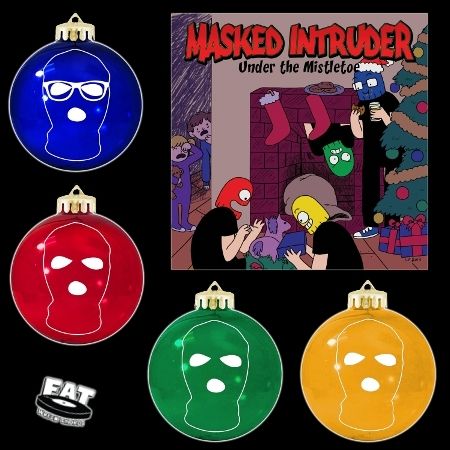 20Nov, 2013
Morning Glory & Off With Their Heads split tour 7"!
We're stoked to announce a special split tour 7" with Off With Their Heads and Morning Glory! The 7" features new material from both bands and will be available exclusively at shows on their upcoming tour. Off With Their Heads deliver two songs including a moving cover of Morning Glory's "Care of Me" and a rerecorded version of "Always Alone" originally off their sophomore album, Home on Epitaph. Morning Glory recorded the brand new track "Nationality Anthem" with Jesse Cannon at Cannon Found Soundation Recording Studios. Brian Viglione of Dresden Dolls and now Violent Femmes fame is featured on the drums. Ezra describes the song as "a rocker of a tune" with "a good universal, one world, one web, type message." OWTH and MG kick off their December tour in Norfolk, VA on December 8th. Remember, this is a limited pressing (yes, it's on colored vinyl! 2 colors in fact!!) and not available at stores, so don't miss this tour!
Here's Ezra of MG's take on the whole thing:

I've heard that Off With Their Heads are total jerks who don't know how to play their instruments or drink. And Morning Glory are a bunch of softy wanna-be indie kids who need to stop listening to Barry Manolo and crying. So in the spirit of debunking myths we decided to do a split 7" with some brand new tunes. I for one can't wait to go out, have some fun, and prove that only some of that is half true. Anyone who hears these new tracks will know both bands like to rock, drink and sing along.
Ezra Arrow Kire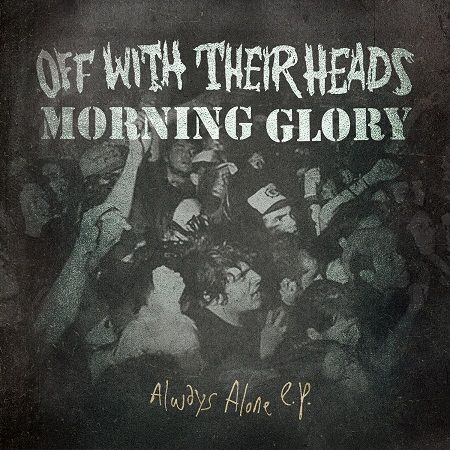 15Nov, 2013
New

SUNDOWNER

video!
The video for "Cemetery West" off SUNDOWNER'S latest full length Neon Fiction is a playful reflection of Chris' metropolitan infatuation. Today, Esquire is premiering the brand new video; shot, directed and edited by Ben Pier. Don't miss SUNDOWNER on his upcoming East Coast run. Dates below.



14Nov, 2013
Masked Intruder ain't no grinch!
Last year we were all, "Xmas Has Been X'ed", but this year we're gonna give the Holidays a try. And we're thankful that Masked Intruder is here to teach us about giving and receiving, and even a little bit about borrowing and taking. You guessed it, we've got a Yule-themed release from those festive finks and it's called "Under The Mistletoe"! The 2-song 7" will be out December 10th on Fat Wreck Chords, while those helpful little elves at Red Scare will have the songs available in digital format on 11/26. Step aside Bing and Mariah, these songs are gonna take over your Xmas parties, and we got a chance to interrogate the holiday hoods and got a quote from them here:
"People may not know that we love Christmas, but we do! Santa is like a hero to us. I mean, hitting every house in the world in one night? Truly amazing!"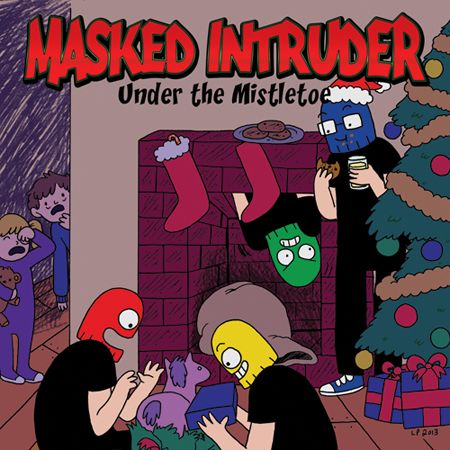 13Nov, 2013
New

TEENAGE

BOTTLEROCKET

song!
Lucky for us, Ray from Teenage Bottlerocket payed attention in German class! Listen to "Ich bin Ausländer und Spreche Nicht Gut Deutsch" over at Visions Magazine! The song is off their upcoming 7", American Deutsch Bag out November 26th and you can pre-order here. If you live in EUROPE, get stoked because the guys are on tour with Volbeat and Iced Earth. "Eins, zwei, drei, vier!!!"