11Aug, 2016
New toyGuitar song! Pre-order now!
Ready folks? Today is the day you get your first taste of the new toyGuitar EP, Move Like a Ghost. Head to the Onion A.V. Club to listen to the title track now! Crank it up and dance like no one's watching. Then, pre-order your copy today. Stay tuned, as we'll be announcing tour dates shortly!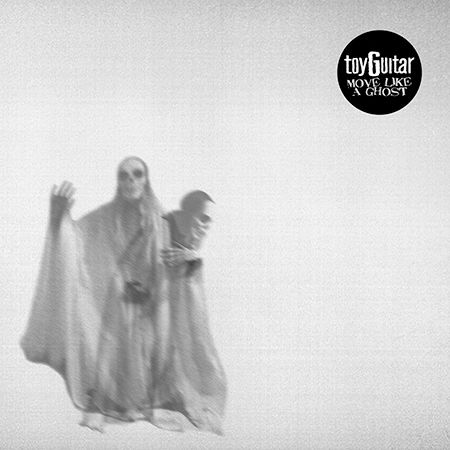 29Jul, 2016
Get Dead – Honesty Lives Elsewhere – Out Today!
Almost exactly three years after their Fat debut, Get Dead are back with their best album to date, Honesty Lives Elsewhere. Filled with stories of the trials and tribulations of lives lived on the other side of the tracks, this record is the shot of honest reality we can all relate to and benefit from. Listen on Bandcamp (and below), YouTube and Spotify. Order your copy here. Check out their brand new website, and get out and catch Get Dead on the road.
27Jul, 2016
Listen to the entire new Get Dead album now!
Get Dead's brand new album, Honesty Lives Elsewhere, comes out this Friday. Despite the title, this is one of the most honest bands and honest records you're going to hear all year. Head to New Noise now to get your first full listen! Along with this fantastic new record comes a renewed determination to bring their music to you, the people. Get Dead are hitting the road hard immediately upon the album's release, first to Japan, then the Western U.S., then Europe!
26Jul, 2016
Fat Wreck Holiday 2016!

Pazi! Look out Central Europe we're coming to see you all at Punk Rock Holiday in Tolmin, Slovenia August 8th – August 12th! We've got a bunch of bands playing the festival so we decided to make a flexi pack PACKED with a bunch of cool and unreleased songs from NOFX, Strung Out, Swingin' Utters, Useless ID, Get Dead and Direct Hit! Fat Wreck Holiday 2016 is 3 double sided flexi 7"s on colored vinyl. Check out the cool artwork – it's like a punk rock Lichtenstein cover! We only made a super limited amount of 200 for the festival. Pick it up at our merch table along with other music and merch!
25Jul, 2016
Useless ID – new video!
Useless ID are touring Europe with Lagwagon right now. A brand new video—for their Ramones tribute, "We Don't Want the Airwaves"—has just debuted at Brooklyn Vegan. Germany, Visions has your YouTube-embattled country covered! If you haven't yet checked out their stellar new back-to-the-roots punk record, State Is Burning, do it now!