30Aug, 2016
Riot Fest Flexi Pack Vol.3

Come see us at Riot Fest, starting this weekend in Denver (September 2nd) and in Chicago September 16th! We'll be there slinging a bunch of music and merch, including our new "Fat Jerks" T-Shirt. We'll also have our third annual Riot Fest Flexi Pack available, containing 6 songs on 3 flexis, including a couple previously unreleased tunes! A special bonus "hybrid" flexi will be available to purchase with the packs for the first 250 people, so be sure to get to our tent in the "moments" after doors open!
29Aug, 2016
Hear what toyGuitar's Move Like a Ghost sounds like!
Go to Noisey to hear the new toyGuitar EP, Move Like a Ghost. It's a canorous follow up to their infectious full-length, In This Mess. The 6-song EP explodes with tuneful hooks, punk attitude, and soulful lyrics, to be released this Friday! Check their fall dates, including record release shows, a CJ Ramone run, and FEST. Then, if you haven't pre-ordered your copy, snag yours today!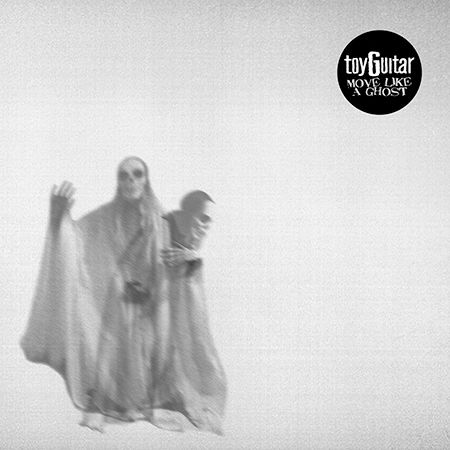 26Aug, 2016
LISTEN

TO A

NEW

NOFX

SONG

!

PRE

-

ORDER

NOW

!
NOFX's brand new album, First Ditch Effort, is available for pre-order now! Though the album isn't out until October 7th, we're amped to present another new song: "I Don't Like Me Anymore." Pop over to New Noise Magazine to listen and pick up the new NOFX cover issue, which contains a limited edition flexi disc with this special alternate version of the song!
And that's not all! We are pleased to announce that from now on, our European and Australian fans will no longer have to pay exorbitant U.S. Postal prices to procure our exclusive colored vinyl and bundles. Whatever we sell in our Fat webstore, will also be available in our Australian webstore, hosted by Artist First, and our European webstore, hosted by Kingsroad.
Pre-order packages! All items contained in the deluxe bundle are exclusive to the bundle: special colored vinyl copy of First Ditch Effort, bonus colored vinyl 7" (no telling what this might be), NOFX t-shirt, plus a digital copy of the album delivered to you on release day. Of course we also have a CD/t-shirt bundle, black vinyl, and a different colored LP from the bundle.
Digital pre-orders are also available today, and come with the added bonus of TWO "instant grat" tracks. Head to Bandcamp, iTunes, and most other digital stores to get 'em.
25Aug, 2016
Dead To Me is back! Brand new EP out Oct 21st!

Dead To Me is back! I Wanna Die in Los Angeles—the new EP due out October 21st—is the band's first new material in five years! Recorded at Oakland's Jingletown Studios, vocalist/bassist/songwriter Tyson Annicharico (aka Chicken) also took on the role of producer—a first with DTM. Bolstered by the engineering and mixing expertise of Ian MacGregor over a few weekends last month, I Wanna Die in Los Angeles is the beginning of the next chapter in Dead To Me's decade-plus existence. Check back soon for a new song and pre-order. Below, Chicken reveals where DTM has been, and where they'll be going in 2016 and beyond.

Dead To Me is happy to announce that we have recorded three new songs for an upcoming seven inch, called I wanna Die in Los Angeles, to be released in October on Fat Wreck Chords. This release features our current line up of Jack Dalrymple, Ken Yamazaki, Ian Anderson, and myself. A lot of people have been asking us what we have been up to since Moscow Penny Ante and the touring we did around that record. To be honest, we never stopped being a band; we weren't on hiatus; we weren't taking a break. I was pretty busy bottoming out with a crippling opiate and alcohol addiction. I was dysfunctional and basically didn't leave my apartment for a couple years. I wasn't speaking with anyone in my family or anyone in the band. Shit got weird and I had a psychotic break. I came to in the psych ward in November of 2014 and after a few days of the worst delirium tremens and opiate withdrawal I've ever had the pleasure of experiencing, decided I wanted to live. I went and completed a six month sober living treatment program in Los Angeles and have been clean for about two years now. All this took some time. We know nowadays bands are supposed to tweet, podcast, blog, Instagram, etc, every thought, dick joke, opinion, gripe, craft beer named after them, etc, but we find most of that terribly uninteresting and being that we are low key luddites, we decided our time was better spent focusing on my getting clean and writing songs. Sorry/not sorry we didn't keep you in the loop. That being said, we have a ton of new jams and will be recording a full length in December of this year. We plan on touring and generally bugging the shit out of you all next year; deal with it. We are headed to Florida in October to play the pre-fest shows in Tampa and Little Ybor, as well as the Fest 15 in Gainesville. It would be rad to see you there.

Also, if you or anyone you know needs help getting clean or is struggling with mental health issues, please look up treatment in your area. If you live in the western world, information is generally a few clicks away… and if you can't figure it out, hit me up and I'll help you.

CHICKEN/DTM
23Aug, 2016
We Lived Like Kings – The Best Of Frenzal Rhomb.

PRE

-

ORDER

NOW

!

Our favorite Aussies, Frenzal Rhomb, have a LOT of records. Seriously, they have eight full-lengths and at least twice as many singles & EP's! Who knew? Not us, as we seem to have missed out on half of them ourselves! So, as a courtesy to you, the ''Bird Attack'' enthusiast who doesn't know where to begin with their back catalog, today we offer you this: We Lived Like Kings (We Did Anything We Wanted): The Best of Frenzal Rhomb. Pre-order the double gatefold LP or CD today, and get the digital version immediately!