30Oct, 2013
Hear a new

LESS

THAN

JAKE

song now!
Go to Onion A.V. Club to hear the new Less Than Jake song, "Give Me Something to Believe In." It's the second song from See the Light: a fast paced 13-song full length with memorable hooks and uplifting lyrics, to be released on November 12th. You can hear the first song we released last month, "My Money Is on the Long Shot," over at Noisey/Vice. Then, go pre-order the album today. Less Than Jake are headlining the Fat Tour which kicks off November 4th in Pensacola, FL with* Anti-Flag, Masked Intruder* and Get Dead supporting. Win tickets here!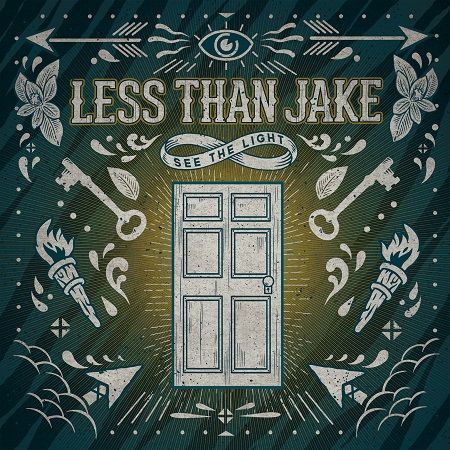 29Oct, 2013
The Songs of Tony Sly: A Tribute out today.
Today, we release The Songs of Tony Sly: A Tribute, a 26-track covers album compiled to celebrate the life and music of the late No Use For A Name frontman Tony Sly, who passed away on July 31st, 2012. The compilation showcases a diverse menagerie of artists offering their unique interpretations of Tony's songs such as Rise Against, Bad Religion, Alkaline Trio, Yellowcard, Snuff and Karina Denike to name a few. Below, listen to Strung Out's riffy take on the NUFAN classic "Soulmate" and NOFX turn Tony's solo song "The Shortest Pier" into a prototypical NOFX-style punk song. Read a new review or two and order your copy today. Profits from the sale of the compilation will go towards the Tony Sly Memorial Fund, established to assist Tony's wife Brigitte and their daughters, Fiona and Keira.


28Oct, 2013
Fat Music For Fest People

III
It's that time of year again when we make our pilgrimage to Gainesville, FL to attend THE FEST! We like to punish our livers, stay up late and see loads of bands. There really is no FEST quite like it and we're thrilled to be slinging vinyl again at this year's flea market. Fat Music For Fest People Vol. III will be available at the FEST FLEA MARKET on Thursday Oct. 31st from 12pm-6pm EST. See ya there!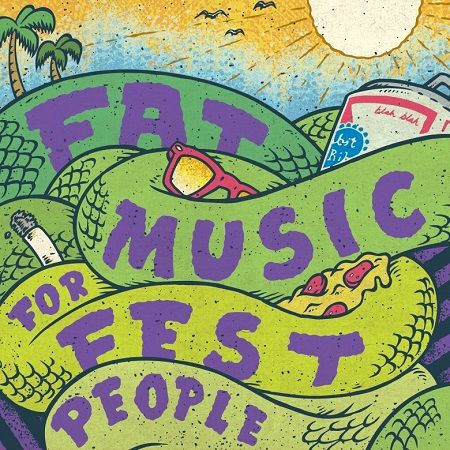 28Oct, 2013
New

TEENAGE

BOTTLEROCKET

song!
Alternative Press is premiering a new Teenage Bottlerocket song "I'm the One Smoking Marijuana Motherfucker" from their upcoming 7", American Deutsch Bag. Catch them this weekend at FEST! Tour dates below.

10/29/13 Ybor City, FL The Ritz (Main Stage) PRE-FEST
11/01/13 Gainesville, FL Florida Theater Of Gainesville FEST 12
11/06/13 Berlin, Germany O2 World
11/07/13 Brussels, Belgium Forest National
11/08/13 Karlsruhe, Germany Europahalle
11/09/13 Leipzig, Germany Arena
11/11/13 Hamburg, Germany O2 World
11/12/13 Cologne, Germany Lanxess Arena
11/13/13 Munich, Germany Olympiahalle
11/14/13 Zurich, Switzerland Hallenstadion
11/16/13 Hohenems, Austria Eventcenter
11/17/13 Vienna, Austria Stadthalle
11/18/13 Graz, Austria Stadthalle
11/20/13 Frankfurt, Germany Festhalle
11/21/13 Amsterdam, Netherlands Ziggo Dome
11/23/13 Herning, Denmark Boxen (sold out)
11/24/13 Copenhagen, Denmark Forum (sold out)
11/25/13 Gothenburg, Sweden Scandinavium
11/26/13 Stockholm, Sweden Tele 2 Arena
11/28/13 Helsinki, Finland Hartwell Arena
11/30/13 Oslo, Norway Spectrum
12/01/13 Copenhagen, Denmark Forum
12/31/13 San Francisco, CA The Warfield
23Oct, 2013
The Gaslight Anthem's Brian Fallon covers Tony Sly
We'll forever miss Tony Sly and even more so when we hear Capo 4th Fret as sung by Brian Fallon of The Gaslight Anthem. Today, USA Today is streaming the song and you can listen to it here! Simple, sweet, introspective and warm all over; we are once again reminded just how talented Tony Sly was as a lyricist. The Songs of Tony Sly: A Tribute will be released on October 29th and you can pre-order it here.