19Mar, 2014
Pre-order Caddies & Gimmes

NOW

!
Pre-order the new Mad Caddies album — Dirty Rice—now! It's their first album in seven years, and having had the pleasure of listening to it, we think it was worth the wait. And speaking of long wait times, as a special bonus to you dedicated Caddies vinyl fans, we're pressing up their last album—Keep It Going—on vinyl for the first time ever, and you can pre-order that now as well!


Here's how much we like you guys: we know you like to save shipping $$ by combining orders, so even though doing two pre-orders at once makes our jobs extra difficult, we're offering up the new
Me First and the Gimme Gimmes
album
Are We Not Men? We Are Diva! for pre-order today
too! And our
combo deal
will help you achieve that in-"vogue" look you've always craved. Oh, and grab a copy of
Gimmes
lead diva Spike Slawson's ukulele band
Uke Hunt's debut 7" too
!
18Mar, 2014
JOEY

CAPE

catalog out now!
It's official, Joey Cape's full back catalog is out today! Order Joey's first two proper solo albums, Bridge and Doesn't Play Well With Others. His collaboration with Jon Snodgrass (Drag the River) on acoustic covers of their respective bands' songs, Liverbirds. Joey's full-band take on a selection of previously acoustic songs, Joey Cape's Bad Loud: Volume One. And lastly, his final collaboration with Tony Sly, Scorpios, also featuring Snodgrass and Brian Wahlstrom. You can order the Joey Cape bundle here, or individual records here.


10Mar, 2014
Are We Not Men? We Are Diva!
07Mar, 2014
UKE

-

HUNT

– The Prettiest Star out April 29th!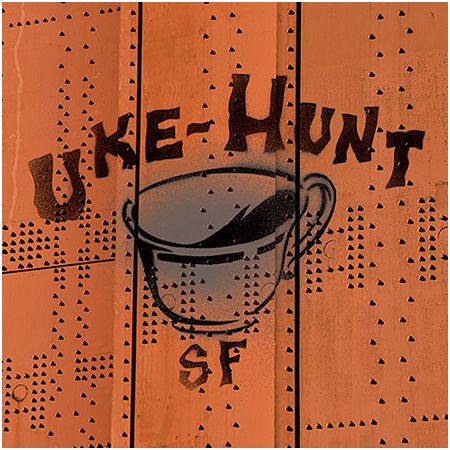 Once again, we are joining forces with the illustrious Spike Slawson on his new project: UKE-HUNT! We'll release their debut 7", The Prettiest Star on April 29th and release a full length later in the year. The single is the first taste of Spike's latest cover band featuring Joe Raposo (Lagwagon/RKL) on upright bass and Randy Burk (Filthy Thieving Bastards) on percussion. What started as Spike simply learning and arranging some of his favorite classic songs for the ukulele on his own, eventually evolved into added musicians and a layered patchwork of ukulele, saxophone, glockenspiel, stylophone, organ, standup bass, and all manner of percussive elements. The Prettiest Star features two songs: the A-side is from the upcoming full length and the B-side, "Ben" (Michael Jackson), is exclusive to this 45. Spike adds, "The album track is a love letter from David Bowie to Marc Bolan, or so I recently heard. Our rendition is my love letter to myself. While I fear and despise rodents, I love the B-side and cry like a little girl whenever I hear it. R.I.P. Michael."
05Mar, 2014
New Banner Pilot song! Pre-order Souvenir​!
Noisey/Vice is premiering a brand new Banner Pilot song: "Modern Shakes". Culled from their new album Souvenir, out April 15th, bassist and songwriter Nate Ganglehoff describes the song as "a good introduction to the rest of the album-both in lyrical themes and in the music itself." Guitarist, vocalist and lyricist Nick Johnson adds, "The song is about missing a person who has moved on. Sometimes when your life intersects with someone, it can leave an impression that sticks with you, even if your time together was brief." This May, Banner Pilot will headline a string of long-anticipated shows. Tickets are on-sale now and moving fast! Head here to pre-order Souvenir today.