Happy Friday! Are you in need of an ultra catchy, pop-punk instant-classic to blare while escaping the confines of work? Yes? Then today is your lucky day! Vice/Noisey is premiering the a-side of the brand new single from The Copyrights! Watch the video, listen to the song and read what drummer Luke O'Neill had to say about the song's origin. Don't miss them on tour and pre-order your copy today!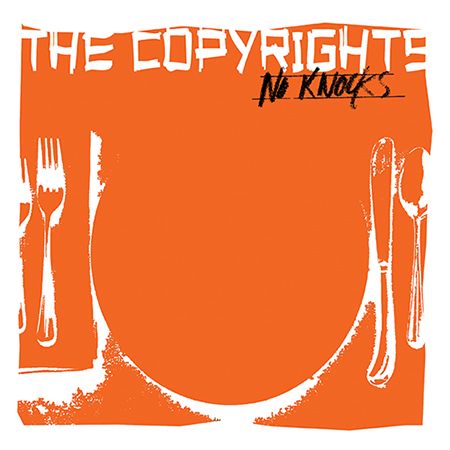 The wait is over! We've been releasing live videos of Sundowner's Little Elephant Sessions performances weekly and today is the finale! Below, watch Chris McCaughan play "Great Lakes/Great Escapes," an acoustic take on a great Lawrence Arms tune. Then, pre-order Little Elephant Sessions today.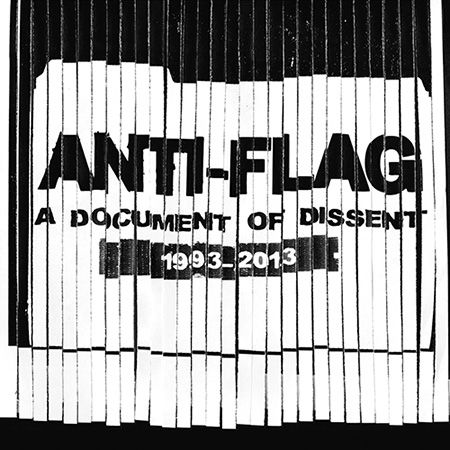 We're thrilled to announce that on July 22nd, we'll be releasing Anti-Flag's career-spanning collection, A Document of Dissent: 1993-2013. Comprised of 26 tracks, culled from 9 full-length albums spanning six labels, this is the essential Anti-Flag. The real gem, as a music fan, are their insightful and in-depth liner notes. The band illustrates each song's history and includes a biographical timeline of the band's history alongside world events and how some of those events inspired classic Anti-Flag songs. Below, watch a video of the band providing a run-down of just what went into this collection. Then, head here to pre-order your copy today. Don't miss them on tour, they've just announced a bunch of Summer dates.


P.S. As an extra boon to an otherwise already fabulous news day, you can also pre-order the new 7"s from Get Dead and The Copyrights right now! Treat yourself.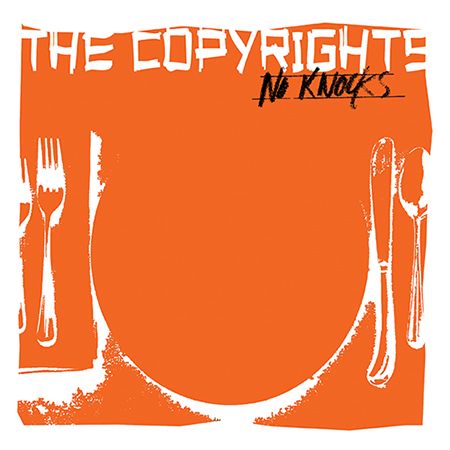 What can we say, we LOVE vinyl so we couldn't pass up the chance of releasing The Copyrights new 7". No Knocks comes out this summer and contains three fast and furious pop punk tunes from these Midwestern Salukis. The tunes are so catchy and fun that you'll wish you didn't have to hold down a day job so you could follow The Copyrights on their current tour with The Lawrence Arms. You can check those dates, plus their upcoming tour dates with 7 Seconds here! Pre-order the 7" next Monday and look out for a new album on Red Scare later this year!
Free at last! Masked Intruder's brand new album M.I. is out now! Check out the cool video for the album's first single "The Most Beautiful Girl," then listen to the full album premiere at Alternative Press! Head here to order their album, and view their tour dates below.
05/28/14 Laramie, WY at The Parlor
05/29/14 Omaha, NE at The Slowdown
05/30/14 Springfield, IL at Skank Skates
06/19/14 Normal, IL at Firehouse
06/20/14 Cleveland, OH at Now That's Class
06/21/14 Pittsburgh, PA at Smiling Moose
06/22/14 Philadelphia, PA at The Fire
06/23/14 Baltimore, MD at Sidebar
06/24/14 Asbury Park, NJ at Asbury Lanes
06/25/14 New York, NY UK at Studio at Webster Hall
06/26/14 Boston, MA at TT the Beat's
06/27/14 Montreal, QC Canada at Underworld
06/28/14 Toronto, ON Canada at The Cave at Lee's Palace
06/29/14 Detroit, MI at Small's
06/30/14 Covington, KY UK at CODA
07/01/14 Columbus, OH at Woodland's Tavern
07/02/14 St Louis, MO at Demo
07/03/14 Chicago, IL at Beat Kitchen
07/04/14 Minneapolis, MN at Triple Rock D4th of July
07/05/14 Green Bay, WI at Lyric Room
08/25/14 Bristol, UK at The Deadpunk Bank Holiday Special
08/26/14 Antwerp, Belgium at JH Kavka
08/27/14 Rotterdam, Netherlands at V11
08/28/14 Amsterdam, Netherlands at Winston
08/29/14 Cologne, Germany at MTC
08/31/14 Paris , France at TBA
09/01/14 Toulouse, France at La Dynamo
09/02/14 Barcelona, Spain at Rocksound
09/03/14 Madrid, Spain at Wurlitzer Ballroom
09/08/14 Wiesbaden, Germany at Kreativfabrik
09/09/14 Illingen, Germany at Juz
09/10/14 Nuremburg, Germany at Zentralcafe
09/11/14 Munich, Germany at Feierwerk
09/12/14 Seregno, Italy at Honky Tonky Club
09/13/14 Ferrara, Italy at Arci Bolognesi
09/14/14 Lucerne, Switzerland at Sedel
09/15/14 Ljubljana, Slovenia at Gala Hala
09/16/14 Vienna, Austria at Bach
09/17/14 Prague, Czech Republic at Cross Club
09/18/14 Berlin, Germany at Cassiopeia
09/19/14 Dresden, Germany at Rosis
09/20/14 Munster, Germany at Cafe Lorenz
09/21/14 Hamburg, Germany at Hafenklang
09/23/14 Southampton, UK at Joiners
09/24/14 Kingston, UK at Fighting Cocks
09/25/14 London, UK at Old Blue Last
09/26/14 Glasgow, Scotland at Audio
09/27/14 Manchester, UK at Star & Garter
09/28/14 Newport, Wales at Le Pub