18Jul, 2014
Morning Glory – I Am Machine Gun Video Premiere!
Two things you can always rely on from Morning Glory: compelling, engaging music and innovative, boundary-pushing videos. They've outdone themselves on their latest video, which is more like a short film set to music. Directed by Christopher J. Aran and culled from their latest album War Psalms, "I Am Machine Gun" is premiering at Big Cheese Magazine. Morning Glory is currently bringing their eclectic brand of punk rock around Europe; don't miss them! And if this is your first time watching a Morning Glory video, do yourself a favor and check out their past videos.
11Jul, 2014
toyGuitar signs to Fat!
Ladies and gentlemen, we are thrilled to announce that we've signed San Francisco's toyGuitar for their very first album! toyGuitar's singer and guitarist (and good friend) Jack Dalrymple needs no introduction, and his new band caught our attention last year with their addictive EP on Adeline Records that even Rolling Stone was smart enough to cover. Loaded with catchy hooks, driving guitars and Jack's soulful singing, a toyGuitar record is true joy to listen to. The band is entering JingleTown Recording TODAY to begin work on their full-length with producer Chris Dugan. You can track their progress by following toyGuitar on Instagram and Twitter!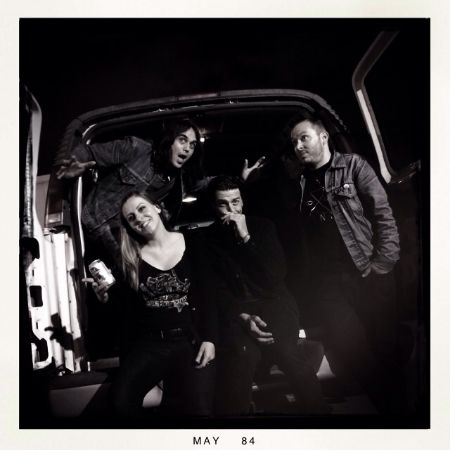 08Jul, 2014
Mad Caddies & Get Dead 7"s out today!
Double 7" release day! Up first, Mad Caddies keep things rolling following Dirty Rice —their first album in seven years—with a 7" release of that album's first single, Brand New Scar! Not only are they 'keeping it going' via new releases, they're hitting the road in Europe starting next week!
Up next we have a 7" EP from San Francisco's own Get Dead! Bygones is the perfect companion to a sing along to while drinking with your buddies. Or alone, we don't judge! Featuring four killer songs including the brand new hit song and title track "Bygones," and their stellar NUFAN cover, "Pre-medicated Murder," originally available on The Songs of Tony Sly: A Tribute. Pick up the 7" now while there are still a few color copies left.


02Jul, 2014
NOFX

gets some Sound Advice
Today, NOFX decided to reinvent themselves and have met with Janessa Slater (media coach to the stars) to get them on the fast track to success. Check out the video below to see what changes you can expect from NOFX before you see them out on tour!


30Jun, 2014
The Dirty Nil are Guided by Vice(s)
As we mentioned, we're releasing The Dirty Nil's new 7", Cinnamon b/w Guided by Vices, on August 19th. Today, you can hear the a-side over at Vice/Noisey! Then, check them out live and pre-order your copy today!