29May, 2014
The Copyrights 7" on

FAT

!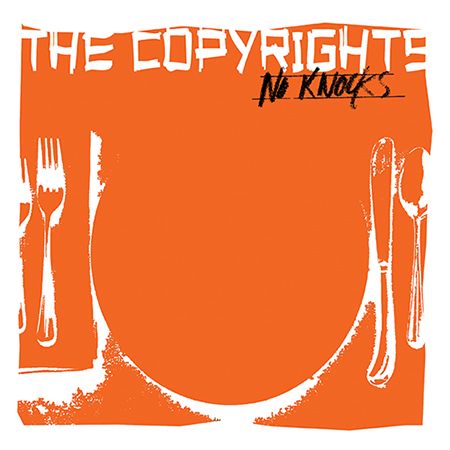 What can we say, we LOVE vinyl so we couldn't pass up the chance of releasing The Copyrights new 7". No Knocks comes out this summer and contains three fast and furious pop punk tunes from these Midwestern Salukis. The tunes are so catchy and fun that you'll wish you didn't have to hold down a day job so you could follow The Copyrights on their current tour with The Lawrence Arms. You can check those dates, plus their upcoming tour dates with 7 Seconds here! Pre-order the 7" next Monday and look out for a new album on Red Scare later this year!
28May, 2014
MASKED

INTRUDER

"M.I." –

OUT

ON

PAROLE

NOW

!
Free at last! Masked Intruder's brand new album M.I. is out now! Check out the cool video for the album's first single "The Most Beautiful Girl," then listen to the full album premiere at Alternative Press! Head here to order their album, and view their tour dates below.
05/28/14 Laramie, WY at The Parlor
05/29/14 Omaha, NE at The Slowdown
05/30/14 Springfield, IL at Skank Skates
06/19/14 Normal, IL at Firehouse
06/20/14 Cleveland, OH at Now That's Class
06/21/14 Pittsburgh, PA at Smiling Moose
06/22/14 Philadelphia, PA at The Fire
06/23/14 Baltimore, MD at Sidebar
06/24/14 Asbury Park, NJ at Asbury Lanes
06/25/14 New York, NY UK at Studio at Webster Hall
06/26/14 Boston, MA at TT the Beat's
06/27/14 Montreal, QC Canada at Underworld
06/28/14 Toronto, ON Canada at The Cave at Lee's Palace
06/29/14 Detroit, MI at Small's
06/30/14 Covington, KY UK at CODA
07/01/14 Columbus, OH at Woodland's Tavern
07/02/14 St Louis, MO at Demo
07/03/14 Chicago, IL at Beat Kitchen
07/04/14 Minneapolis, MN at Triple Rock D4th of July
07/05/14 Green Bay, WI at Lyric Room
08/25/14 Bristol, UK at The Deadpunk Bank Holiday Special
08/26/14 Antwerp, Belgium at JH Kavka
08/27/14 Rotterdam, Netherlands at V11
08/28/14 Amsterdam, Netherlands at Winston
08/29/14 Cologne, Germany at MTC
08/31/14 Paris , France at TBA
09/01/14 Toulouse, France at La Dynamo
09/02/14 Barcelona, Spain at Rocksound
09/03/14 Madrid, Spain at Wurlitzer Ballroom
09/08/14 Wiesbaden, Germany at Kreativfabrik
09/09/14 Illingen, Germany at Juz
09/10/14 Nuremburg, Germany at Zentralcafe
09/11/14 Munich, Germany at Feierwerk
09/12/14 Seregno, Italy at Honky Tonky Club
09/13/14 Ferrara, Italy at Arci Bolognesi
09/14/14 Lucerne, Switzerland at Sedel
09/15/14 Ljubljana, Slovenia at Gala Hala
09/16/14 Vienna, Austria at Bach
09/17/14 Prague, Czech Republic at Cross Club
09/18/14 Berlin, Germany at Cassiopeia
09/19/14 Dresden, Germany at Rosis
09/20/14 Munster, Germany at Cafe Lorenz
09/21/14 Hamburg, Germany at Hafenklang
09/23/14 Southampton, UK at Joiners
09/24/14 Kingston, UK at Fighting Cocks
09/25/14 London, UK at Old Blue Last
09/26/14 Glasgow, Scotland at Audio
09/27/14 Manchester, UK at Star & Garter
09/28/14 Newport, Wales at Le Pub
23May, 2014
Punk Rock Bowling!
One of the most home grown, legit music festivals—Punk Rock Bowling—is taking place this weekend! Among the proudest moments of our long history as a label was winning the tournament in 2010! We're primed to regain the title this year, and as usual, a boatload of our bands are playing. It's a real family affair over in the dry, smoky heat of Las Vegas, and seeing old friends, going to shows, and well, gambling (duh) makes it all worthwhile. You can often find Billy from D4 in the Bingo room, Floyd at the pool, and Jason Hall from Western Addiction at the slots… okay, the guitar shop. Here's where & when you can catch all of the Fat bands, IF you already have tickets as they're all sold out!
Friday – Western Addiction at Beauty Bar
Saturday – Night Birds at Fremont Country Club
Sunday – Masked Intruder at the Festival
Sunday – Old Man Markley at Fremont Country Club
Monday – NOFX, Good Riddance, Bad Cop/Bad Cop at the Festival
See you at the shows, on the lanes and wandering the casino!
22May, 2014
Watch Bad Cop/ Bad Cop's new video!
Under The Gun Review is premiering a brand new Bad Cop/Bad Cop video for the song "My Life," off their latest EP, Boss Lady. Directed by Daniel Ybarra and with art direction from singer/guitarist Jennie Cotterill, this video looks like about as much fun as one could possibly have being in a band! Catch them this weekend at Punk Rock Bowling and get in on the fun.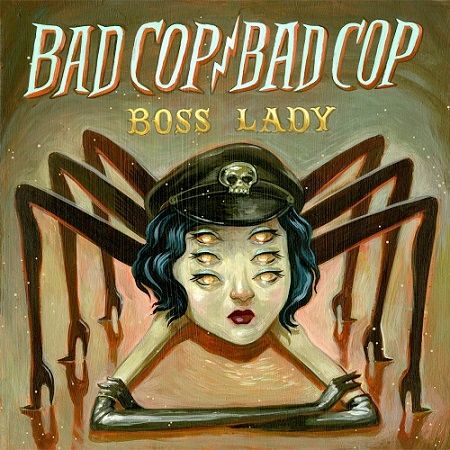 22May, 2014
Hear what a Masked Intruder Crime Spree sounds like!
Go to Onion A.V. Club to hear the new MASKED INTRUDER song, "Crime Spree." It's the second song from M.I.: a rapid paced 13-song album with pop hooks, punk attitude, and crafty lyrics, to be released on May 27th. In case you missed it, you can still hear the first song we released last month, "The Most Beautiful Girl," over at Noisey/Vice. Masked Intruder is living life on the lam and the circumstantial evidence is in their tour dates right here! Even though crime seems to pay for these guys, it doesn't for you. So order your legal copy of M.I. today!