27Feb, 2015
Pre-order The Flatliners & Western Addiction 7"s Now!
Pre-order Friday! Snatch up your copy of The Flatliners' brand new 7", Resuscitation of the Year, with an exclusive and killer b-side song. Western Addiction is offering a brand new 3-song EP with what is essentially the companion record to 2013's Pines. AND, since their original Cognicide colored vinyl LP was so rare, we decided to press up an even more limited color run, as the next entry in the Fat Classic on Color series! Only 176 pressed, get yours now! If you live in San Francisco, come out to The Hemlock for Western Addiction's I'm Not the Man I Thought I'd Be record release show tonight!
26Feb, 2015
Good Riddance- Peace In Our Time -record release shows!
Last week, we announced Good Riddance's hotly anticipated full-length, Peace in Our Time. Today, the band announced a grip of record release shows in California (sorry rest of the world, you'll have to wait to get your dates!), culminating in their hometown of Santa Cruz! Our very own Bad Cop/Bad Cop will be joining them. Stay tuned as we'll be premiering a new song very soon!
25Feb, 2015
Listen to a new

STRUNG

OUT

song

NOW

!
Unleash your inner animal with a brand new song from Strung Out! Revolver is premiering the first new Strung Out song in six years: "The Animal and the Machine." It's your first cathartic taste of their blistering new full-length, Transmission.Alpha.Delta, out March 24th. Pre-order the album and a killer art print set right now! Want to see them live? No problem, they've booked a massive North American tour starting April 2nd: Transmission.To.The.Nation Tour 2015! Europe, hold tight because they are headed your way this Summer.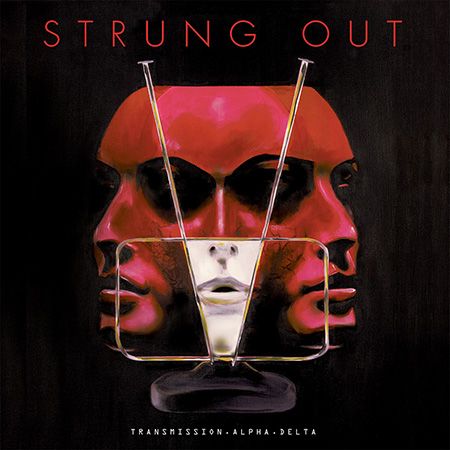 19Feb, 2015
New

REAL

MCKENZIES

song!
Head over to Substream to listen to The Real McKenzies' new song, "Who'd a Thought," culled from their brand new full length, Rats in the Burlap, out April 7th! Check out their massive world tour starting in March!


18Feb, 2015
Pre-order

STRUNG

OUT

now!
Strung Out's brand new album, Transmission.Alpha.Delta, is available for pre-order now! In addition to the band working tirelessly to create a career-defining album, singer Jason Cruz worked tirelessly to create an original painting for each song on the album. In a special bundle available now, you can get a set of quality 12"x12" prints, suitable for framing, of all 13 paintings to go along with your album. Record nerd alert: we have two different color vinyl variants available, one with the bundle and one on its own.