Out today! Listen to a full album stream of NOFX's latest offering, Backstage Passport Soundtrack! Packed with 15 tracks from both the original series and the forthcoming second season, the Backstage Passport Soundtrack is a one-stop shop for all the rare, remixed, and previously unreleased material that you heard throughout the show. NOFX is bound for more exploits in 2015 as they head to Mexico, Argentina and Chile! Check back for the Backstage Passport Soundtrack vinyl pre-order in early January!


To get everyone's blood moving on this fine Monday, we have a brand new video from the one and only CJ RAMONE! Ever miss the seedy New York City of the Ramones' 1970s heyday? Times Square unmolested by corporate greed? Too young to have experienced it? Well, today you can catch glimpses of old NYC from the streets and underground with the video for ''Won't Stop Swinging,'' from CJ's brand new album, Last Chance To Dance, out now! Since CJ is heading to Germany this week, we thought it only appropriate that our German friends at Visions Magazine host the video.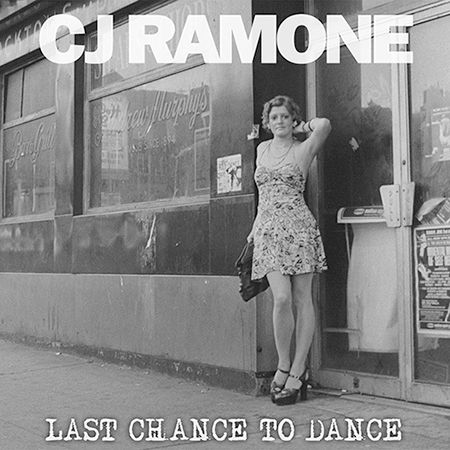 Revolver closes out Friday with the premiere of a heavy new video by LAGWAGON! Head here to watch "Made of Broken Parts" off their smashing new album, Hang. Then, feast your eyes on this bounty: a full European tour with Fat heavyweights The Flatliners and Western Addiction! How epic will this tour be? We are so jealous that it isn't in the U.S. but we can't complain too much as LAGWAGON is just wrapping up their dates throughout North America with Bay Area favorites Swingin' Utters and you can view the few remaining shows here!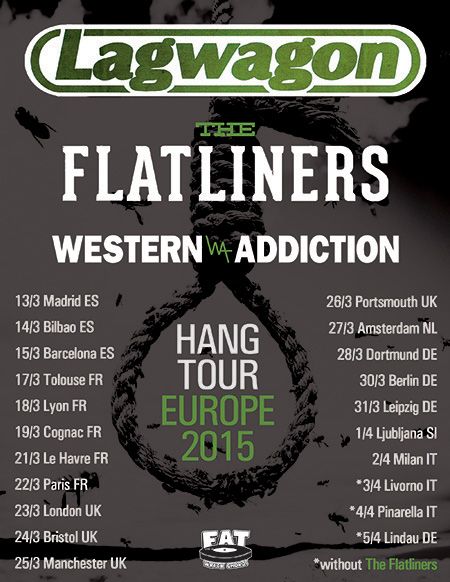 Home Street Home: Original Songs from the Shit Musical out Feb. 10th!
The rumors are true! Today, we're thrilled to announce the details of HOME STREET HOME, a new punk rock musical concept album that we'll release on February 10th in advance of the theatrical production. Home Street Home tells a story of survival and love among runaway teenagers living on the streets, and features music written by Fat Mike, Soma Snakeoil and Jeff Marx.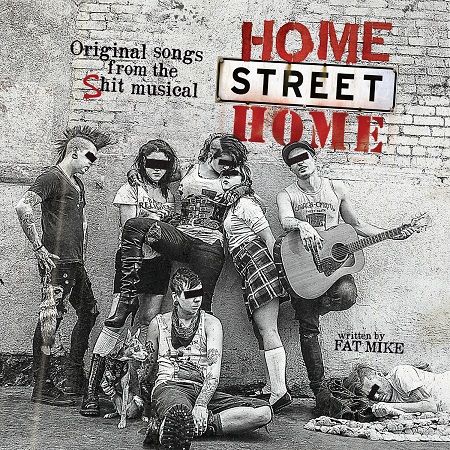 The studio album features performances by Fat Mike and NOFX, and sees the play's characters inhabited by a wide roster of vocalists including Frank Turner, Alkaline Trio's Matt Skiba, Tony Award winner Lena Hall (Hedwig and the Angry Inch), Bad Cop/Bad Cop's Stacey Dee, the late Tony Sly of No Use For A Name, and Dance Hall Crashers' Karina Denike. Members of Descendents, Lagwagon, Old Man Markley, Mad Caddies, Me First and the Gimme Gimmes, The Aggrolites, The Living End, The Real McKenzies, and RKL also play on many of the tracks. The Home Street Home concept album includes a portion of the songs that will ultimately comprise the full score of the new musical.
Based on true stories of the authors' experiences, the story of Home Street Home revolves around Sue, a 16-year old runaway who plunges headfirst into the deviant subculture and alternative lifestyle of the streets. After being adopted into a tribe of homeless teens, Sue finds empowerment and acceptance from her new chosen family.
Fat Mike said, "Ever since I saw Rocky Horror when I was 8, I've been intrigued by musicals. Well, not all musicals, just the ones that break the mold. Luckily, I found two people, Jeff Marx and Soma Snakeoil, that love breaking things as much as I do. This is fucking fun!"
The new CJ Ramone full-length is finally out! If you haven't listened to the title track you can not only do that here but you can also download it for free! I guess we're in a giving mood. Then, hop over and order your copy today. There's still a limited amount of the colored vinyl left so grab them while you can. Have a burning question for CJ? He'll be doing a We'll Do It Live tonight at 8PM EST! Check out what CJ has in the works for 2015:
"HEY KIDS, CJ RAMONE HERE. Today is the release date for my new record LAST CHANCE TO DANCE so I want to take the opportunity to let you guys know what you can expect from me in 2015. TOURING. That's all I'll be doing! I've got many messages from fans asking me to come to some of the places that I have not been to for a long time. So, my priority is to get to as many countries as I can including my own! I'll have Steve Soto and Dan Root from the ADOLESCENTS with me on guitars and vocals and Pete Sosa from the STREET DOGS on drums. We'll be doing songs from LAST CHANCE TO DANCE as well as songs from my last one RECONQUISTA and, of course, a few of your favorite Ramones songs. You can keep up with everything I'm doing by checking out my Facebook page and you can contact me there directly! Also, you can check out all of my live stuff on YouTube! See y'all on the big road!!!