11Feb, 2015
Strung Out announce full North American Spring Tour!
We announced Strung Out's highly anticipated full-length, Transmission.Alpha.Delta last week and today, we are announcing a MASSIVE North American tour! The first leg kicks off on April 2nd in Santa Barbara, CA with label mates Masked Intruder. The tour tackles the West Coast and weaves in and out of the Midwest and Canada where they conclude the first leg in Green Bay, WI on April 21st. The second leg commences on April 22nd in Minneapolis, MN with Red City Radio jumping on board. The tour circles around the Midwest, East Coast and Canada, drawing to a close in their home state of California (more dates to be announced soon!). La Armada will be opening the tour on both legs.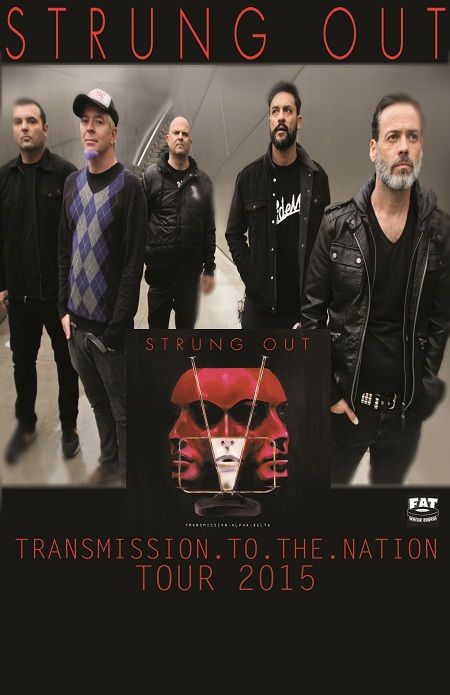 10Feb, 2015
HOME

STREET

HOME

: Original Songs from the (S)hit Musical – out today!
Drum roll please! At long last, the album of songs from Fat Mike's musical, Home Street Home is out today, and you can order it now! Last Wednesday, Stereogum debuted a full album stream, and now you can check it out on Spotify! Head to Alternative Press to read an in-depth feature with Fat Mike on writing the musical; then pop over here to read a brand new review! Home Street Home will be performed live at San Francisco's Z-Space starting February 20th. Head here to grab tickets while they last!
In the meantime, the cast and band are hard at work rehearsing and you can watch a high energy Sitzprobe at their newly launched, Home Street Home website! There will be loads of exciting news, daily updates and exclusive content with the cast, crew and creators so be sure to check back often!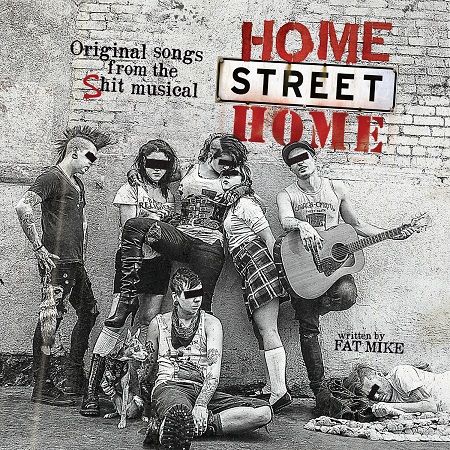 05Feb, 2015
The Real McKenzies – Rats in the Burlap out April 7th!
What's that glaikit look on your face? Snap out of it because TODAY we are thrilled to announce that we'll be releasing a brand new Real McKenzies full-length— Rats in the Burlap—on April 7th! These vagabonds have already lined up extensive tours of North America and Europe! Canadians: Stomp Records will be your source of this finely distilled recording on CD & Digital. We'll be announcing our pre-order soon AND dishing out a new song or two but in the meantime, read what Paul McKenzie has to say about his clan's latest offering:
Ahoy there. On behalf of The Real McKenzies and myself (Paul McKenzie) we are pleased as punch & haggis to announce the release of our latest album Rats in the Burlap. This album is chocked full of new songs that we just know will appeal to all. The lads and I are proud to have completed this latest endeavour along with the help of Little Joe and Fat Mike. With Josh Garcia at the helm and great cover art, we are confident and enthralled to have had the opportunity to have had released another masterpiece. Let the tours begin!!!
Sincerely,
Paul
04Feb, 2015
Home Street Home: Original Songs from the (S)hit Musical album premiere!
Ready for a sneak preview of Fat Mike's new musical? Listen to a full album stream of Home Street Home: Original Songs from the (S)hit Musical over at Stereogum before it hits the streets next week! Home Street Home will be performed live in San Francisco's Z-Space starting February 20th. Head here to procure tickets which are going fast! Then, pre-order your copy of the album today!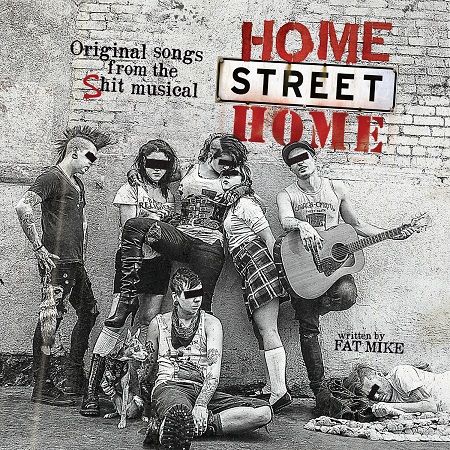 04Feb, 2015
Preorder Home Street Home LP and Gimmes – Are A Drag on Classic Color!
Are some of your Favorite Things musicals, show tunes and vinyl? We knew it! That's why we've got a Double Feature preorder today. You can preorder Home Street Home: Original Songs From The Shit Musical vinyl and Me First and the Gimme Gimmes – Are a Drag on classic color vinyl for the first time now!