02Sep, 2014
LAGWAGON

ANNOUNCES

HANG

TOUR

!
With Lagwagon's epic new record Hang coming out on October 28th, we knew that you'd want to see the band play the new songs live as much as we do. So the Lagwagon Hang tour will commence on November 6th in San Diego, CA. And to top it off, Swingin' Utters will be supporting Lagwagon on the entire five-week North American tour! With a new record in tow themselves— Fistful of Hollow, out November 11th—this tour is obviously mandatory! In case you were hanging elsewhere last month, check out some Hang previews. Check back soon for brand new full songs from both bands!

11/06/14 San Diego, CA House Of Blues
11/07/14 Indio, CA The Date Shed
11/08/14 Santa Ana, CA The Observatory
11/09/14 San Francisco, CA Slim's
11/11/14 Portland, OR Hawthorne Theatre
11/12/14 Seattle, WA El Corazon
11/13/14 Vancouver, BC Canada Rickshaw Theatre
11/14/14 Kelowna, BC Canada Level Nightclub / EARLY SHOW!tl
11/15/14 Calgary, AB Canada Flames Central
11/16/14 Edmonton, AB Canada Union Hall
11/17/14 Saskatoon, SK Canada Louis' Pub
11/18/14 Winnipeg, MB Canada Pyramid Cabaret
11/20/14 Green Bay, WI Green Bay Distillery
11/21/14 Chicago, IL The Bottom Lounge
11/22/14 Detroit, MI Magic Stick
11/23/14 Pittsburgh, PA Altar Bar
11/25/14 Cleveland, OH Grog Shop
11/27/14 London, ON Canada Call The Office
11/28/14 Toronto, ON Canada Opera House
11/29/14 Ottawa, ON Canada Ritual
11/30/14 Montreal, QC Canada Olympia Theatre
12/01/14 Quebec City, QC Canada Imperial
12/03/14 Boston, MA Brighton Music Hall
12/04/14 Philadelphia, PA Theatre Of Living Arts
12/05/14 New York City, NY The Gramercy Theatre
12/06/14 Asbury Park, NJ Stone Pony
12/07/14 Washington, DC Black Cat
12/11/14 Denver, CO Summit Music Hall
29Aug, 2014
Update: Tony Sly Memorial Fund
Today we want to express our heartfelt thanks to all of the fans worldwide who bought a copy of The Songs of Tony Sly: A Tribute. You have officially raised over $100,000 for the Tony Sly Memorial fund, assuring a bright future for Tony's daughters. Of course, huge thanks also needs to be given to all of the artists, musicians, producers, engineers, photographers and designers who donated their time and talents to make this unique album a reality. You made this monumental contribution to Tony's legacy possible. Thank you!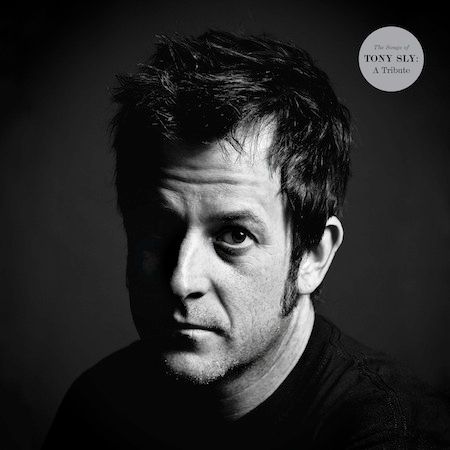 27Aug, 2014
Lagwagon – Hang third preview!
Watch the 3rd preview for Lagwagon Hang coming 10/28/14!

25Aug, 2014
New Swingin' Utters album!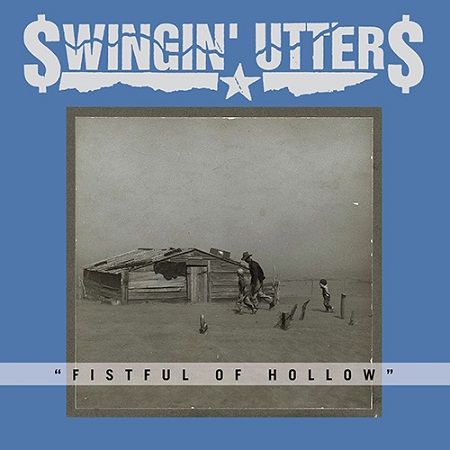 You heard it right! On November 11th, we'll release a brand new Swingin' Utters full-length. Packed with 15 songs and recorded by the talented Chris Dugan at JingleTown, Fistful of Hollow is Swingin' Utters at their very best. The album weaves between classic punk rock and the eclectic mix of sounds that the band has been experimenting and evolving with since Five Lessons Learned, yielding a truly balanced, yet cohesive record. Read what Johnny and Darius had to say about the writing process below:
"For the new record, it just so happened that Miles and Johnny got on a bit of a co-writing tear, which was pretty interesting as Miles has never done any writing for the Utters. Kind of like the Poorly Formed songs that Jack did with Johnny. Jack had never written for us either, but he was a bit more of a known entity to us, if that makes sense. I wouldn't have been able to tell you where Miles was going to come from, from a composition standpoint. The result was pretty fantastic. I think the four songs they wrote together are highlights of the record, and really give it a unique vibe. I think we've made a "different" sounding record for us again, and that's what we've been vying for from day one, so we're going strong right now, full of ideas and just anxious to keep on with it! I can't wait for the next one, and we've already got some new songs…" – Darius Koski
"This is probably the most excited I have been for a Swingin' Utters release. On Poorly Formed it was the first time Jack got involved in the song writing. On Fistful of Hollow we got Miles chipping in for the first time. Collaborating on art has got to be one of the most gratifying things for me. I'm surrounded by truly unique and interesting brains in the Swingin' Utters. Working with Chris Dugan was the glue. He's such an easy-going dude and he gets us. I can't wait for the next one." – Johnny Bonnel
19Aug, 2014
The Dirty Nil – 7" out today​!
Go to New Noise to hear the new Dirty Nil song, "Guided by Vices." Out today, Cinnamon b/w Guided by Vices can be heard in all its filthy glory by visiting our soundcloud player. Then, check them out live and grab your copy of wax today!