19Dec, 2014
LAGWAGON

&

SWINGIN

UTTERS

mini tour documentary!
Ever wonder what it's like to tour with Lagwagon and the Swingin' Utters? Wonder no more. Fat teamed up with Raw Cut Media, who packed their gear and jumped on board the Hang Tour in Canada last month, and this mini-documentary is the result! What you'll glean is a behind the scenes look at what it's like to be on the road for these two bands, label mates and friends, including interviews with all of the band members, discussing their intertwining histories and their approach to music and making records. Enjoy!


18Dec, 2014
New Less Than Jake 7"!
We've got a brand new Less Than Jake single, American Idle, which will be released on January 20th, 2015. Drummer Vinnie Fiorello breaks down the release below. Head here to view their upcoming tour dates for 2015 including North America, the UK and Germany!
Another limited seven inch release and this time it's the last spare song from the See The Light session "Late Night Petroleum" . The flip side is an album track and one of my favorite songs from See The Light "American Idle". This time the vinyl release coincides with our January tour with long time friends Reel Big Fish and Authority Zero that zigzags across the US. In March we have announced a UK and Europe tour with past tour mates Yellowcard. Stay tuned for the pre-order at the beginning of January as there will be 2 very limited colors available via the Less Than Jake webstore, and another limited color via Fat.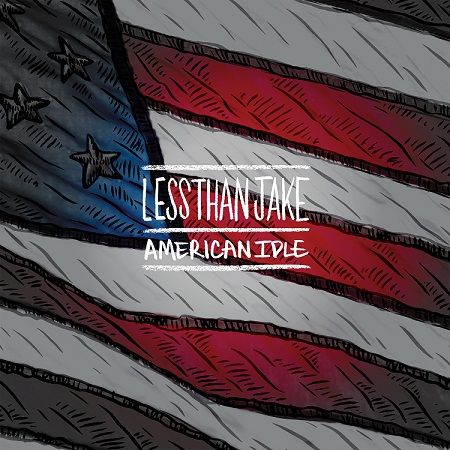 17Dec, 2014
Strung Out – Transmission.Alpha.Delta – March 2015
15Dec, 2014
Anti-Flag announce Terror State shows
Anti-Flag launch into 2015 with a barrage of North American tour dates. Bookending the tour will be a series of The Terror State shows where the band will be performing their pivotal fourth album in its entirety! In between these dates, Anti-Flag will be hitting the road with Pennywise and A Wilhelm Scream. Check out all of the dates and details here. Read what singer, Justin Sane had to say about revisiting the album below:
We're excited play The Terror State shows because this is the first time we've played any of our albums in their entirety! The record remains relevant in that there are still many people working to bring justice and equality for all people on this planet, not just for the power elite. The Terror State was written in the midst of the anti-war movement in the build up to the Iraq War. These shows are intended to celebrate that spirit and the spirit of protest and defiance to power that is needed now as much as ever.
11Dec, 2014
New Masked Intruder video!
Once again, Masked Intruder attempt to evade Officer Bradford in their new video for "Crime Spree" and you can watch the premiere over at Alternative Press! Shot and directed by Bobby Makar, the video will melt even the most jaded heart into never giving up on love. Lucky for you, these guys know how to dodge the fuzz and they'll be closing out the year with a few shows and recently added a run with The Copyrights in January!