08Apr, 2015
Check out another brand new Good Riddance song & video!
Today is the day that we crush you with another ripping new Good Riddance song. Head over to Revolver Magazine to listen to "Disputatio," lead track from Peace in Our Time, out April 21st! Vocalist Russ Rankin defines the song as "Holding on to what one believes is their truth, even in the face of opposition and ridicule." The subject matter for their new full-length—their first in nine years—is clear: global turmoil, conflicting ideals and the oppression that corporations inflict in our daily lives are all making living in peace truly a daily exercise. We'll be premiering their full-length next week, stay tuned for details but you'll get a sense of the album's momentum by listening to "Disputatio" and then "Dry Season" which you can hear over at Noisey. Don't miss Good Riddance live, they'll be tearing up California this month before heading to Europe to tackle Groezrock in May!
07Apr, 2015
Darius Koski and The Real McKenzies out today!
Double your pleasure with two brand new albums out today!
Darius Koski's debut Fat record, Sisu, is filled with catchy melodies, dynamic songwriting and a slew of instrumentation that weaves it's way through blues, country and much more. We've been doling out songs and doing our best to describe it, but in case you missed the full album stream, you can listen to Sisu by heading to Substream Magazine. Then, read a stellar review or two and grab your copy today! Or, better yet, purchase a copy from the man himself as his tour kicks off this week, winding up and down the west coast. Don't miss it!
Our favorite highlanders, The Real McKenzies, return with a brand new full-length Rats in the Burlap! The album opens with a rousing anthem and maintains the boot-stomping passion and traditional Scottish elements the band has made a career perfecting. There is no question that they've mastered the call of the wild, interlacing their Scottish heritage with street-punk standards making Rats in the Burlap a fast paced, ultra-riffy punk classic. Just check out their latest video ''Catch Me''. It beautifully illustrates the love of their homeland, their punk sensibilities, and their fun-loving sense of humor. Then, bring the whole experience home by listening to the album in full over at Spotify and purchase your copy today. Well, what are you waiting for? Throw on your kilt, throw down some whiskey, and catch them live while they're still stateside, or when they take over Europe later this month!
07Apr, 2015
RIP

Heiko Schrepel (One Man Army, The Revolts)
Yesterday morning, the Punk Rock world lost another one. We are crushed over the loss of our friend Heiko Schrepel from One Man Army and The Revolts. We'll miss seeing him in his Captain's Cap, flashing a gold tooth around San Francisco at various venues, bars, and shows. We will think of him fondly playing the last One Man Army show in the middle of the day at a move out party in a beautiful Victorian in the Western Addition. We are thankful that we were able to release a record with him playing on it for the Fat Club 7" series. To understand how much Heiko will be missed by the community, read what his close friend Lisa Brownlee said about him below, and go easy, step lightly, and stay free Heiko.
It is with broken hearts we say goodbye to our dear friend Heiko Schrepel. As we all mourn his passing, it's important to remember that Heiko was a rebel in every sense of the word. Perhaps to a fault, but he was a true friend to everyone he knew and he will always be remembered for his immeasurable, style, swagger, and kindness. There was never a dull moment around him. Another good one leaves us to go hang out with legends like Arturo Vega, Joe Strummer, Joey Ramone and Tony Sly to name a few. Wherever they all are, you know there is punk rock music, love and laughter, which should help comfort us all. You will be forever missed Heiko, but never forgotten. Enjoy some peace now..you deserve it.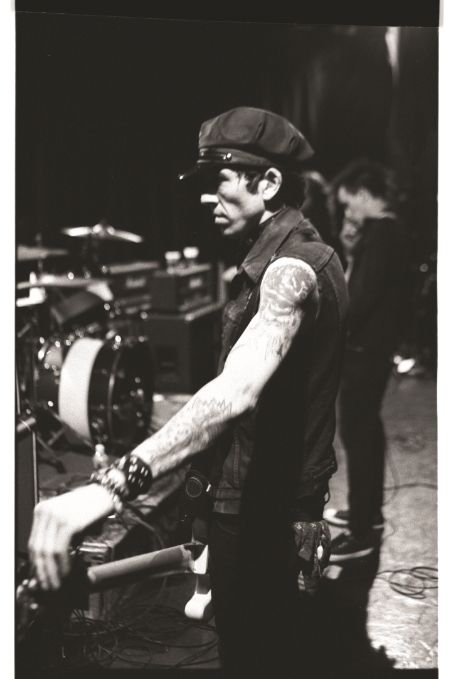 Photo By: Juan Puente
03Apr, 2015
Listen to Darius Koski's new album now!
Happy Good Friday! Want to make it GOODER? Listen to the new Darius Koski full length, Sisu over at Substream Magazine! Many of you know Darius from the Swingin' Utters and the Filthy Thieving Bastards, but this album will give you a full view of Darius' eclectic capabilities. The GOODEST news is that he'll be taking the show live up and down the West Coast, so get your copy today and scope his tour dates out below.
04/08/15 Santa Cruz, CA The Catalyst (Atrium)
04/09/15 San Francisco, CA Thee Parkside
04/10/15 Long Beach, CA Alex's Bar
04/11/15 Pomona, CA Character's
04/12/15 Santa Barbara, CA Velvet Jones
04/13/15 Fullerton, CA Slidebar
04/14/15 Chico, CA Duffy's Tavern
04/15/15 Eugene, OR Old Nick's
04/16/15 Bend, OR Astro Lounge
04/17/15 Seattle, WA El Corazon
04/18/15 Portland, OR Analog Cafe
02Apr, 2015
Fat Wreck Store heading to Groezrock 2015!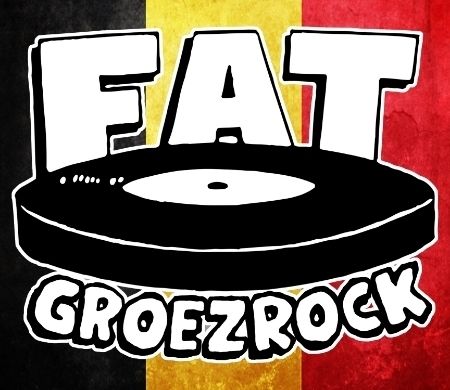 Waffles? Frites? Stella? Chocolate? Brussel Sprouts? Fuck that, the Smurfs have met their match, because we're coming to Belgium for Groezrock 2015! Find some time between the killer line-up (Lagwagon, Good Riddance, Banner Pilot, Masked Intruder, The Dwarves, Against Me!, The Real McKenzies, Frenzal Rhomb, Teenage Bottlerocket and The Loved Ones!) to come see us at our merch booth where we'll be bringing the Fat Wreck Record Store to Europe for the first time! We'll have Groezrock exclusive items as well as records that are usually only available at our store in San Francisco! See ya May 1st and 2nd in Meerhout!