14Oct, 2014
CJ Ramone & Chris Cresswell out today!
We love October! Why? Well that's when we get our summer here in San Francisco, so it's beer-drinkin' weather (though really, what weather isn't?!). Plus, Fest is just around the corner, our scrappy hometown baseball club is overachieving again, we just debuted incredible new Lagwagon and Swingin' Utters songs, and we've released two very different but equally killer records.
First up, CJ Ramone's debut release on Fat, Understand Me? The title track is culled from his upcoming full-length Last Chance to Dance November 25th—and the exclusive b-side is a cover of Black Flag's "Rise Above," featuring guitar and background vocals by Dez Cadena of Black Flack and the Misfits. Thanks to all of you, we've already sold out of the first pressing! So you'll have to wait a bit to get your hands on a copy if you haven't already. For now, you can still listen to Understand Me?
Next, we have the vinyl edition of the first solo effort from Chris Cresswell of The Flatliners that first appeared digitally via One Week Records. These ten acoustic songs showcase an introspective prowess, displaying Chris Cresswell's versatility as a songwriter. Proof, as they say, is in the pudding, so do yourself a favor and listen to Meet Me in the Shade. Then, order your copy today!


13Oct, 2014
New Lagwagon song!
If a brand new song off LAGWAGON's upcoming album, Hang, doesn't get your blood moving on a Monday, nothing will. Today, Revolver Magazine is premiering the album's leadoff tracks, a one-two punch of "Burden of Proof"—the poignant introduction to the entire album—followed by "Reign," an instant Lagwagon classic and a total ripper. All Hang pre-orders come with two BONUS TRACKS and a DVD; head over to grab your copy today! Then, check the dates for their upcoming North American tour with label-mates, the Swingin' Utters. The tour kicks off next month and trust us, you don't want to miss it. Dates and tickets here.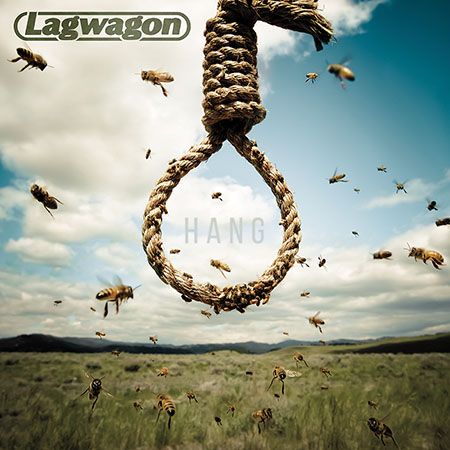 10Oct, 2014
Pre-order the new Swingin' Utters album

NOW

!


The muse has given generously to Koski, Bonnel and company as of late, resulting in a wealth of fantastic new music, with all of us the lucky beneficiaries. Today you have the privilege of pre-ordering the fabulous new Swingin' Utters album, Fistful of Hollow. Listen to the title track below if you need any convincing. Every pre-order will come with a 10-inch Swingin' Utters punk patch! In case you've been sleeping on this great band's recent output, we've also got a very limited number of colored vinyl copies of Poorly Formed and Stuck in a Circle.


07Oct, 2014
The

DWARVES

7" on Fat!
The Dwarves with a record on Fat? Yeeah! And it's about time.We're longtime fans and while we've admittedly squirmed at some of their record covers over the years, that's part of what makes The Dwarves the "motherfucking rock legends" that they are. Plus, you know, they invented rock 'n' roll! You know what to expect: high velocity punk rock 'n' roll with loads of hooks, visceral cover art and raucous live shows. So of course we wanted to work with them! A handshake deal was struck at a Bl'ast! show and the result of this summit of world powers is the four-song blast, Gentleman Blag. Due out late this Fall, the EP features a rare cover appearance from lead vocalist Blag Jesus, alongside the cover models you'd expect. But you're going to have to wait until you get this limited edition slab of wax in your hands to discover the equal opportunity ideals on display when you turn this sucker over… if you dare! Like the recent album on Recess Records, Gentleman Blag was recorded by Andy Carpenter at Brand Bjork's (Kyuss) studio and features guest vocals by Dexter Holland (Offspring) and Rex Everything a.k.a. Nick Oliveri! And, coming full circle, the recording features ALL the Dwarves, including HeWhoCannotBeNamed and Salt Peter from the original lineup. And now, a brief quote from the man himself, Blag Jesus:
'The song "Kings of the World" reminded me of that Fat Wreck Chords sound-straightforward punk, big harmonies and lyrics about social issues. In other words, it was just the opposite of "Gentleman Blag," which is about how big my cock is. Combined with a stoner style track from Nick Oliveri and another song so short it's over before it starts, I thought we had a perfect Fat 7"!'
01Oct, 2014
New Mad Caddies video!
We hope you've got your reading glasses and dancing shoes handy, 'cuz Mad Caddies have a brand new lyric video premiering today at AUX! The vid is for the contagious ditty "Down and Out", the lead track from their latest album, Dirty Rice.
Check out their upcoming tour dates below!
10/14/14 Bend, OR Domino Room
10/15/14 Tacoma, WA Jazzbones
10/16/14 Kelowna, BC Canada Habitat
10/17/14 Edmonton, AB Canada Union Hall
10/18/14 Calgary, AB Canada The Gateway
10/19/14 Banff, AB Canada Wild Bill's
10/21/14 Spokane, WA Knitting Factory
10/22/14 Boise , ID The Shredder
10/23/14 Sacramento, CA Midtown Barfly
10/24/14 Petaluma, CA Phoenix Theater
10/25/14 Santa Barbara, CA Velvet Jones
10/26/14 Long Beach, CA Gaslamp