03Jun, 2015
Fat Wrecked for 25 Years in San Francisco!
We've been waiting 25 years for a party this big!  The time has finally come to reveal the details of our two day, ball busting, blowout, San Francisco Anniversary weekend extravaganza!  Here to unveil the details of our "no-one's going to work on Monday" weekend is Fat Wreck Chords co-owner and co-founder Erin Burkett and Lagwagon's Joey Cape:

Okay, let's recap: the festivities begin on Friday night, August 21st with a screening of NOFX's Backstage Passport 2 at Thee Parkside, followed by a Q&A with the members of NOFX.  To close out the evening, we will have a surprise performance by an unannounced band (not NOFX) who will only be playing at this Friday evening event.  There are no individual tickets to this night, so in order to attend, you'll need to purchase the weekend pass (SUPER limited quantities available). 
The next morning you'll need to drag your hungover self out of bed and get to the festival site at the 100 block of Wisconsin Street and 16th Street.  That's right!  We are shutting down the streets of San Francisco for our two day event!  Festivities are Saturday and Sunday, August 22-23, from noon to 8pm each day. As mentioned in the video, we are thrilled with the lineup of FAT bands, both new and classic. We're especially excited to announce that TILT is reforming for this show, and Propagandhi and Bracket will be performing under the FAT banner for the first time in years! Tickets for each day are $45, or you can buy a three day pass for $100, which includes the special Friday night event. Show is not all ages, but 6 years and up are welcome.
For a complete list of bands, including special guests as they emerge, check our website.  Come celebrate 25 years of FAT ruining punk rock!!!!
Day 1 (Saturday) Tickets HERE
Day 2 (Sunday) Tickets HERE
Saturday, August 22nd:
 
NOFX
PROPAGANDHI
STRUNG OUT
ME FIRST AND THE GIMME GIMMES
BRACKET
WESTERN ADDICTION
NIGHT BIRDS
JOEY CAPE
DARIUS KOSKI
SUNDOWNER
CHRIS CRESSWELL
 
Sunday, August 23rd:
   
NOFX
LAGWAGON
SWINGIN' UTTERS
TILT
THE FLATLINERS
MASKED INTRUDER
UKE-HUNT 
TOYGUITAR
BAD COP/BAD COP
PEARS
02Jun, 2015
FAT

MUSIC

VOL

. 8:

GOING

NOWHERE

FAT

out August 7th!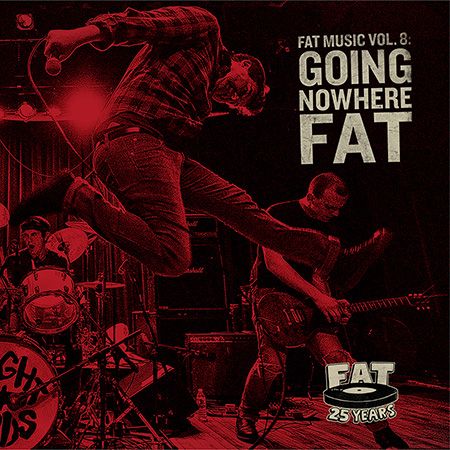 2015 marks Fat Wreck Chords' 25th anniversary as a label and nothing seemed more appropriate than bringing back the Fat Music series. With classic comps like Survival of the Fattest, Physical Fatness and Live Fat, Die Young, this is a series that's less about acting as a label sampler as it is about compiling great, listenable punk albums, loaded with gems from front to back. It's been five years since we added a volume to the series and with a grip of new bands and new groundbreaking records from classic Fat bands, our 25th anniversary year was the obvious choice for Volume 8. Packed with an appropriate 25 songs, selected and sequenced by Fat Mike, Fat Music Vol. 8: Going Nowhere Fat is the next essential Fat comp. And as you've come to expect, you get a handful of brand new and unreleased tunes, this time from NOFX, Swingin' Utters, Leftover Crack, Western Addiction, Night Birds and PEARS. The comp will be released on August 7th and will be available for pre-order soon! If you haven't grabbed a ticket to the Fat Wrecked for 25 Years tour, you can do so here!
28May, 2015
New toyGuitar video!
Get ready to trip out to a brand new toyGuitar video! Brooklynvegan is premiering "Hyman Hyenas" right now. It's the lead track from their debut album, In This Mess, which just came out in January. Don't miss them live as they'll be tackling the West Coast this June and hitting the rest of the country and Canada this August on the Fat Wrecked for 25 years tour.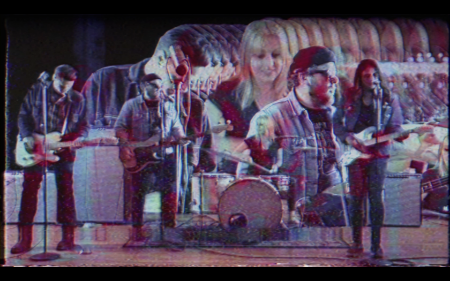 27May, 2015
Bad Cop/Bad Cop announce record release shows!
Bad Cop/Bad Cop's debut album, Not Sorry, comes out in less than three weeks! They've lined up a slew of record release shows from California through Texas next month, and you can catch them in the Bay Area supporting Good Riddance next week. For the rest of America, they'll be opening the Fat Wrecked for 25 Years tour this August! Pre-order Not Sorry now!
21May, 2015
Get Dead Europe Tour!
Get Dead are playing Punk Rock Bowling this weekend! And then heading to Europe for a massive tour! Get all the dates and info here!