22Oct, 2015
The Flatliners added to Fat Wrecked for 25 Years in Japan!
The Flatliners will be steamrolling through Japan on their way to Australia! You heard us right: on November 23rd, just outside of Tokyo at Makuhari Messe, the Fat Wrecked for 25 Years in Japan show just got fatter! While it didn't seem possible that we could jam another band on our already stacked show, we not only managed it, but still aren't done! Trust us, you'll want to head to our site on Saturday to hear the news because it's a doozy. Here's a refresher of who's confirmed so far: NOFX, LAGWAGON, STRUNG OUT, GOOD RIDDANCE, SNUFF, SWINGIN' UTTERS, WESTERN ADDICTION, THE FLATLINERS, MASKED INTRUDER, and TOYGUITAR! So, what are you waiting for? Come party with us!


21Oct, 2015
Closet Fiends – Debut EP out Friday
If you've been paying attention to Fat Mike's social media (Twitter, Instagram), you know that he and Sturgeon from Leftöver Crack have been working with Sam, a homeless San Francisco youth, recording five original songs. The recording is now finished, and on Friday, we'll be releasing Sam's debut EP, Closet Fiends! Sam Sadowski, aka Closet Fiends, was born and raised in Austin, TX and left her hometown only after "fucking up over and over again in school, home, court mandated rehab, etcetera," as she says. Traveling the country on freight trains, hitch hiking, squatting and generally transforming from a teenage punk to a homeless "crusty" anarchist traveler, she eventually landed in San Francisco without a guitar or dime to her name. But unbeknownst to Sam, her mother had uploaded a youtube video of her performing a song that would later catch Sturgeon's attention, who then showed it to Fat Mike. As urgent as any suspense-thriller, they tracked Sam down and accompanied her to a music store where she picked up a banjo and proceeded to blow Mike and Sturgeon's minds. Mike immediately offered to record Closet Fiends starting that very day. The five song EP will be released this Friday and if you live in the Bay Area, you can catch her performing this Thursday opening for the Subhumans at Thee Parkside and again on Friday at our record store opening. For now, listen to the first song from the EP below, then pre-order it today!
20Oct, 2015
New Leftöver Crack song!
Finally! The wait is over. You can listen to a brand new Leftöver Crack song over at Noisey right now! "System Fucked," with guest vocals from Jesse Michaels of the legendary Operation Ivy, is an instant LöC ska-punk classic. Finding time to record with Jesse was no easy task as Sturgeon explains, "Jesse's a busy guy. He's been in the process of writing several books, including my favorite novel of 2014, The Whispering Bodies: A Roy Belkin Disaster. So, it took several years of planning & practice to lock him down for an hour in a studio in Southern California, which was actually perfect, because I was working on Constructs of the State for several years as well & I was forced to finish the lyrics to 'System Fucked' in time to record it with him. And in doing so, I found in Jesse what had connected me to Operation Ivy in the first place: a warm hearted person with his head on his shoulders, a social conscience & a wit to be reckoned with." (More on the song here). Leftöver Crack's long awaited third album, Constructs of the State, is out on November 27th but if you're able to catch them on tour, you can grab a vinyl copy that they've somehow already gotten a hold of.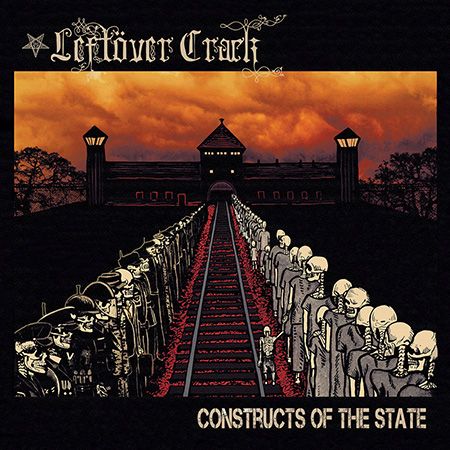 08Oct, 2015
Fat at It's Not Dead Festival!
We're 25 and not dead! We're continuing our 25 year celebration by heading down to Southern California this weekend for It's Not Dead Festival! Swing by our booth in between watching a ton of Fat Wreck Chords bands and alumni! We'll be giving away a FREE cd sampler as well as have some new merch for the festival! Curious what the merch is? Here's a teaser of the shirt!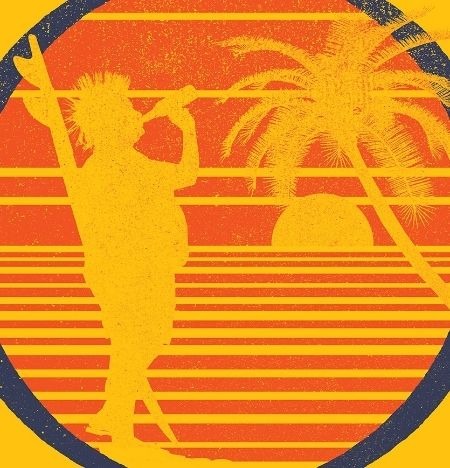 07Oct, 2015
No Use For A Name: All the Best Songs out December 11th
No Use for a Name, a cornerstone band of Fat Wreck Chords, needs no introduction. Back in 2007, we compiled All the Best Songs, a collection of tunes commemorating the band's illustrious career up to that point. Since that time, of course, the band came to an end after the tragic passing of their singer and songwriter, Tony Sly, but not before releasing what would be their final album, the resurgent and critically acclaimed The Feel Good Record of the Year. So in order to fully encapsulate the band's career on FAT, All the Best Songs has been thoughtfully updated to include tracks from that 2008 album. With brand new artwork and massive photo collages, All the Best Songs is now the definitive NUFAN collection. Additionally, All the Best Songs will be getting its vinyl debut, so be sure to check back as we'll announce the pre-order soon! If you missed our FAT 25 SF bash, check out this video of the amazing set from No Use and Friends.