08Jul, 2014
Mad Caddies & Get Dead 7"s out today!
Double 7" release day! Up first, Mad Caddies keep things rolling following Dirty Rice —their first album in seven years—with a 7" release of that album's first single, Brand New Scar! Not only are they 'keeping it going' via new releases, they're hitting the road in Europe starting next week!
Up next we have a 7" EP from San Francisco's own Get Dead! Bygones is the perfect companion to a sing along to while drinking with your buddies. Or alone, we don't judge! Featuring four killer songs including the brand new hit song and title track "Bygones," and their stellar NUFAN cover, "Pre-medicated Murder," originally available on The Songs of Tony Sly: A Tribute. Pick up the 7" now while there are still a few color copies left.


02Jul, 2014
NOFX

gets some Sound Advice
Today, NOFX decided to reinvent themselves and have met with Janessa Slater (media coach to the stars) to get them on the fast track to success. Check out the video below to see what changes you can expect from NOFX before you see them out on tour!


30Jun, 2014
The Dirty Nil are Guided by Vice(s)
As we mentioned, we're releasing The Dirty Nil's new 7", Cinnamon b/w Guided by Vices, on August 19th. Today, you can hear the a-side over at Vice/Noisey! Then, check them out live and pre-order your copy today!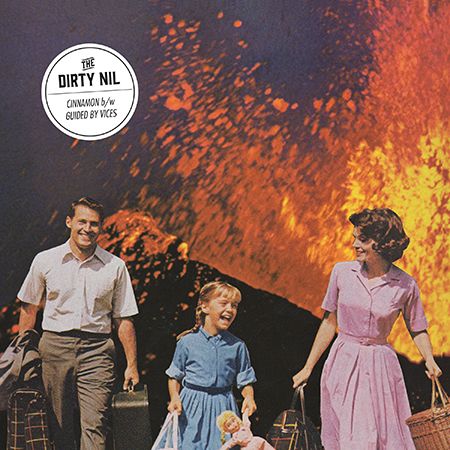 26Jun, 2014
The Dirty Nil 7" on

FAT

!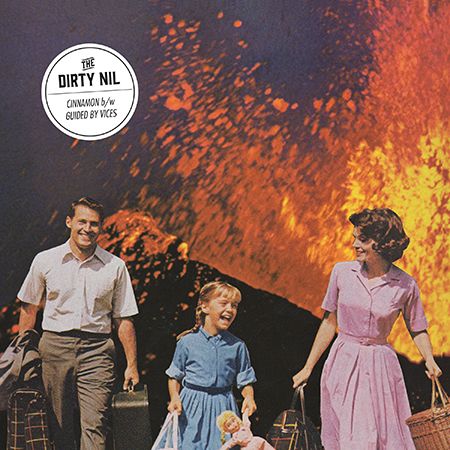 Our love of wax continues! Today we are thrilled to announce we'll be releasing the new Dirty Nil 7". Cinnamon b/w Guided By Vices comes out on August 19th and contains two songs layering feral garage rock with uneasy pop hooks, all assembled and reassembled to make your mind melt into fractured pieces of chaos. If you haven't seen them live, now is your chance, and you'll see just why Fat Mike jumped at the chance to release this single. You'll have to wait until next week to hear one of the new songs, but in the meantime go get a filthy taste of what The Dirty Nil are all about. And then get out to one of their U.S. tour dates in July! Read what the band has to say about their two new songs below:
"Cinnamon" and "Guided by Vices" are about chasing death and fearing the opposite sex. We look foreword to playing them and other songs of smiling discontent to all the girls and boys on our 2014 tour of America. Dates below
7/5 – Toronto ON – Sneaky Dee's
7/8 – Detroit, MI – The Rockery
7/9 – Chicago IL – Schwag City
7/10 – Minneapolis MN – Midway House
7/11 – Lincoln NE – Duffy's Tavern
7/12 – Denver CO – Meadowlark
7/13 – Salt Lake City – Shred Shed
7/15 – Olympia WA – The Northern
7/16 – Seattle WA – Highline
7/17 – Portland OR – Katie O'Briens
7/18 – Sacramento CA – Cafe Colonial
7/20 – San Francisco CA – Honey Hive
7/21 – Oakland CA – The Nightlight
7/22 – San Jose CA – The Rock Shop
7/25 – San Diego CA – Soda Bar
7/26 – Phoenix AZ – Trunk Space
7/29 – Austin TX – Beerland
7/30 – New Orleans – Gasa Gasa
7/31 – Atlanta GA – Wonder Root
8/1 – Nashville TN – East Room
8/3 – Cleveland OH- TBA
19Jun, 2014
Mad Caddies – Brand New Single!
Mad Caddies keep it going, this time on wax and at 45 RPM! Culled from their latest full-length, Dirty Rice, Brand New Scar is the first single from the album and will be out on July 8th. You've heard them play the A-side on their recent tours, and here it is on a DJ and jukebox friendly big-hole 45RPM 7"! The B-side is a real treat for longtime fans as they revisit the classic song "Distress," from their very first album. In line with the band's musical expansion over the years, they reworked the song to incorporate their love of Dixieland and smartly titled the new rendition "Dixtress," get it? Good, now get it! Then, catch them live including Europe, and check the newly announced U.S. East Coast dates.
WAIT! That's not all. For the first and only time EVER you can own Hi-Standard's classic EP, Love is a Battlefield, on super limited edition vinyl!