03Sep, 2015
New

PEARS

7"! Pre-order now!
A few months ago we signed PEARS, the first band since Night Birds that both blew us away with their live show and had a killer record to back it up. Not wanting to wait until 2016 to get some new tunes out there, PEARS ripped out a couple new ones in the studio a couple months ago, and those two are on this brand spanking new 7", Letters to Memaw. It comes out in just two weeks, on September 18th, and you can pre-order it right now! PEARS get home from their current tour this weekend, and then head right back out with Teenage Bottlerocket on September 14th with the new record in tow, and continue through the Fall with Lagwagon. Check out what Zach has to say about Letters To Memaw:

"These are two songs from a quick session in April that subsequently got re recorded for the next full length. They were the first two written for our follow up, Snowflake is loosely about struggling to identify one's own power, and Anhedonia is loosely about a joyless life versus oblivion. We'll be touring with our buddies Teenage Bottlerocket through September/October, playing the fest, and then touring with our new friends in Lagwagon in October/November. New record in February. Stay tuned. This is about to get interesting."

We pressed a super limited amount of color vinyl to celebrate the 15th anniversary of Swingin' Utters S/T release. Pick it up here !
02Sep, 2015
Joey Cape premieres new album, Stitch Puppy!
You love Lagwagon's Hang, now prepare yourself to love Joey Cape's latest effort, Stitch Puppy! This is his first solo record in five years and comes out this Friday! Head over to BrooklynVegan to hear the album in its entirety right now! Then, pre-order your copy today. Don't miss Joey Cape bringing Stitch Puppy on tour this month, featuring One Week Records artists Brian Wahlstrom, Walt Hamburger, Jo Bergeron, and Betty And The Boy. If you want to try your hand at winning a pair of tickets, head over to Substream Magazine to enter.
09/15/15 Portland, OR Hawthorne Theatre
09/16/15 Seattle, WA Sunset Tavern
09/17/15 Vancouver, BC Canada The Cobalt
09/18/15 Kelowna, BC Canada Habitat
09/19/15 Edmonton, AB Canada The Buckingham
09/20/15 Calgary, AB Canada Broken City
09/22/15 Winnipeg, MB Canada West End Cultural Center
09/23/15 Minneapolis, MN Triple Rock Social Club
09/24/15 Chicago, IL Beat Kitchen
09/25/15 London, ON Canada London Music Hall
09/26/15 Toronto, ON Canada Horseshoe
09/27/15 Laval, QC, Canada Bar Le Repaire
09/29/15 Providence, RI The Parlour
09/30/15 New York, NY The Bowery Electric
10/01/15 Washington, DC Black Cat
10/02/15 Charlotte, NC The Milestone Club
10/03/15 Atlanta, GA The Masquerade
10/04/15 Charleston, SC Tin Roof
10/06/15 Nashville, TN The End
10/07/15 St. Louis, MO The Demo
10/09/15 Denver, CO Larimer Lounge
10/11/15 Tucson, AZ Club Congress
10/13/15 Las Vegas, NV Beauty Bar
10/14/15 San Diego, CA Brick By Brick
10/15/15 Santa Ana, CA Constellation Room
10/16/15 Santa Barbara, CA Velvet Jones
10/17/15 San Francisco, CA Bottom Of The Hill
26Aug, 2015
New Night Birds song!
Night Birds absolutely destroyed at our Fat 25th Anniversary weekend in S.F. Pumped on their manic energy, we knew you'd be craving another new song. Go to The Nerdist for the premiere of "Blank Eyes" off Night Birds' shredding new album, Mutiny at Muscle Beach! Don't miss them on tour starting in October!
25Aug, 2015
New Joey Cape Video! Pre-order Stitch Puppy Now!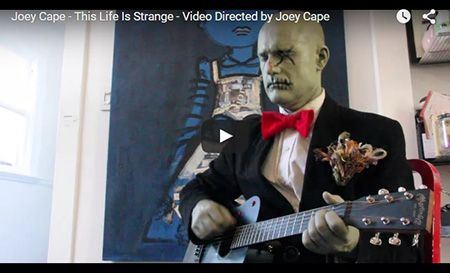 Joey Cape's brand new album Stitch Puppy, his first solo record in five years, comes out next week! Today, head to Noisey to watch an incredibly creative video for "This Life Is Strange." Produced, directed and edited by Joey himself and containing amazing stop-motion sequences by his daughter Violet, this video is a surreal glimpse into Stitch Puppy's world. German fans watch here.
Pre-order the album right now, also available in a limited edition t-shirt bundle.
24Aug, 2015
Swingin' Utters – West Coast Tour
Swingin' Utters will be hitting a bunch of great towns (plus Fresno) across the West Coast this November in support of their latest album, Fistful of Hollow. Supporting the Utters will be The Bombpops and Success.
Tue. Nov. 3, Seattle, WA – Funhouse at El Corazon
Wed. Nov. 4, Tacoma, WA – Jazzbones
Thu. Nov. 5, Portland, OR – Hawthorne Theatre
Fri. Nov. 6, San Francisco, CA – DNA Lounge
Sat. Nov. 7, Sparks, NV – PB & J's
Sun. Nov. 8, Sacramento, CA – Blue Lamp
Tue. Nov. 10, Fresno, CA – Strummer's
Wed. Nov. 11, Los Angeles, CA – The Roxy Theatre
Thu. Nov. 12, Ventura, CA – The Garage
Fri. Nov. 13, San Diego, CA – The Hideout
Sun. Nov. 15, Tempe, AZ – Yucca Tap Room
Tue. Nov. 17, Las Vegas, NV – Beauty Bar
Wed. Nov. 18, San Luis Obispo, CA – SLO Brew
Thu. Nov. 19, Santa Cruz, CA – The Catalyst

Photo by Joe Leonard