16Aug, 2016
New Direct Hit video! Touring with

PEARS

!
Direct Hit's brand new video is premiering now at Brooklynvegan. Click here to watch the video for "Promised Land," culled from their first FAT release, Wasted Mind. Below, read about what inspired vocalist Nick Woods to write the song. Then, be sure to catch them live with their new label mates PEARS, as their tour together kicks off tomorrow!
When I started writing "Promised Land," I pictured a cult on Adderall wandering through the desert, looking desperately, over generations, for something they'll never find. It's funny to me how stimulants do that – They give you the feeling of purpose, whether or not that purpose really exists. And I feel like that has some very real parallels to religion, or belief, just these things that make you feel like you're going somewhere. The only difference is that parents don't usually share drugs with their kids like they do the Bible, or whatever holy knowledge they pass down. In this song though, that wisdom comes in a pill, which when taken away creates the same kind of terror people feel when their reason for existing is erased. So I guess I'm asking in kind of a cartoonish way how different your drug of choice really is compared to your Church.
15Aug, 2016
Bad Cop/ Bad Cop announce U.S. Tour!
A massive new Bad Cop/ Bad Cop tour with The Interrupters has just been announced! Check out all their dates, including shows with Off With Their Heads, a stop at Riot Fest and more!
11Aug, 2016
New toyGuitar song! Pre-order now!
Ready folks? Today is the day you get your first taste of the new toyGuitar EP, Move Like a Ghost. Head to the Onion A.V. Club to listen to the title track now! Crank it up and dance like no one's watching. Then, pre-order your copy today. Stay tuned, as we'll be announcing tour dates shortly!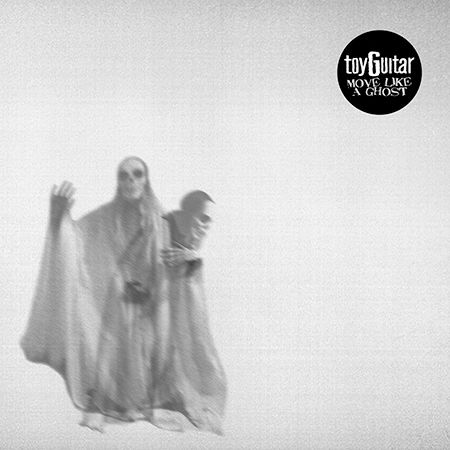 29Jul, 2016
Get Dead – Honesty Lives Elsewhere – Out Today!
Almost exactly three years after their Fat debut, Get Dead are back with their best album to date, Honesty Lives Elsewhere. Filled with stories of the trials and tribulations of lives lived on the other side of the tracks, this record is the shot of honest reality we can all relate to and benefit from. Listen on Bandcamp (and below), YouTube and Spotify. Order your copy here. Check out their brand new website, and get out and catch Get Dead on the road.
27Jul, 2016
Listen to the entire new Get Dead album now!
Get Dead's brand new album, Honesty Lives Elsewhere, comes out this Friday. Despite the title, this is one of the most honest bands and honest records you're going to hear all year. Head to New Noise now to get your first full listen! Along with this fantastic new record comes a renewed determination to bring their music to you, the people. Get Dead are hitting the road hard immediately upon the album's release, first to Japan, then the Western U.S., then Europe!