31Mar, 2015
STRUNG

OUT's Transmission.To.The.Nation tour!
It's happening! Strung Out is embarking on their massive North American tour this week! The Transmission.To.The.Nation tour kicks off on April 2nd in Santa Barbara, CA with label mates Masked Intruder. The tour concludes it's first leg in Green Bay, WI on April 21st where Masked Intruder taps out and Red City Radio will jump on board. La Armada will be opening the tour on both legs. Want to go for free? Well head over to New Noise Magazine to enter a contest for a pair of tickets and while you're at it, check out a brand new interview with Strung Out vocalist Jason Cruz!
GET ALL STRUNG OUT TOUR DATES HERE
30Mar, 2015
New Darius Koski song!
Monday can be a bit of a drag, but lucky for us New Noise Magazine is premiering a brand new Darius Koski song, Fond of, Lost to. Culled from his new album Sisu, out April 7th, the track is the perfect introduction to an album replete with dynamic songwriting, catchy melodies, and a bevy of instrumentation that weaves it's way through country, blues, acoustic, bluegrass and both American and Irish folk. The proof is in the pudding, as the old adage goes, so check him out live to experience just what we are talking about. Grab your copy of Sisu today!


26Mar, 2015
Less Than Jake tour!
Road warriors Less Than Jake show no signs of slowing down as they prepare to embark on another co-headlining tour with Real Big Fish this spring/summer. Tickets are on sale now and you can view the list of dates here! Let Buddy and Vinnie really get you in the mood with this short Q&A. If watching two grown men sipping adult beverages, while reminiscing about touring with Bon Jovi doesn't raise your pulse a little, well, there may be no hope for you.
24Mar, 2015
STRUNG

OUT

– Transmission.Alpha.Delta out today!
The wait is over! The brand new STRUNG OUT full-length Transmission.Alpha.Delta is officially out today! Grab a copy now and sink your teeth into the meaty riffs. Then, finish off the feast with a review or two, a glance at their tour dates, and a quick spin on Bandcamp or Spotify.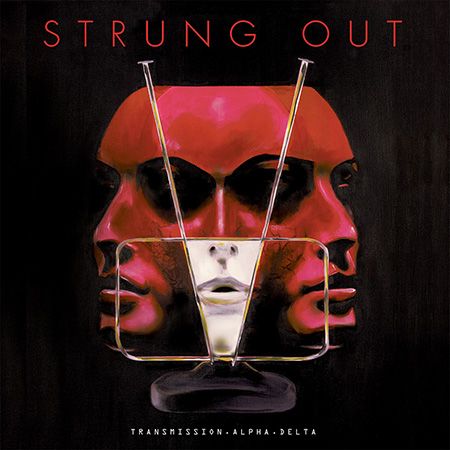 23Mar, 2015
Listen to

STRUNG

OUTS' new album now!
We realize that tomorrow is the release day for Strung Out's new album, Transmission.Alpha.Delta, but who likes to wait? Not us! So today, Noisey is premiering the full album stream of this metal-laced punk rock masterpiece. Don't miss them live, Transmission.To.The.Nation kicks off next month with fellow label mates, Masked Intruder!