17Dec, 2014
Strung Out – Transmission.Alpha.Delta – March 2015
15Dec, 2014
Anti-Flag announce Terror State shows
Anti-Flag launch into 2015 with a barrage of North American tour dates. Bookending the tour will be a series of The Terror State shows where the band will be performing their pivotal fourth album in its entirety! In between these dates, Anti-Flag will be hitting the road with Pennywise and A Wilhelm Scream. Check out all of the dates and details here. Read what singer, Justin Sane had to say about revisiting the album below:
We're excited play The Terror State shows because this is the first time we've played any of our albums in their entirety! The record remains relevant in that there are still many people working to bring justice and equality for all people on this planet, not just for the power elite. The Terror State was written in the midst of the anti-war movement in the build up to the Iraq War. These shows are intended to celebrate that spirit and the spirit of protest and defiance to power that is needed now as much as ever.
11Dec, 2014
New Masked Intruder video!
Once again, Masked Intruder attempt to evade Officer Bradford in their new video for "Crime Spree" and you can watch the premiere over at Alternative Press! Shot and directed by Bobby Makar, the video will melt even the most jaded heart into never giving up on love. Lucky for you, these guys know how to dodge the fuzz and they'll be closing out the year with a few shows and recently added a run with The Copyrights in January!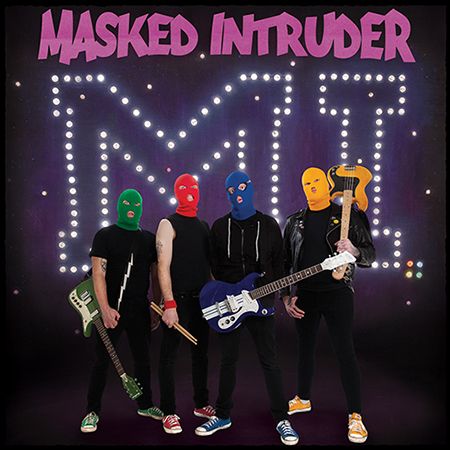 09Dec, 2014
Listen to the new

NOFX

album now!
Out today! Listen to a full album stream of NOFX's latest offering, Backstage Passport Soundtrack! Packed with 15 tracks from both the original series and the forthcoming second season, the Backstage Passport Soundtrack is a one-stop shop for all the rare, remixed, and previously unreleased material that you heard throughout the show. NOFX is bound for more exploits in 2015 as they head to Mexico, Argentina and Chile! Check back for the Backstage Passport Soundtrack vinyl pre-order in early January!


08Dec, 2014
New CJ

RAMONE

VIDEO

!
To get everyone's blood moving on this fine Monday, we have a brand new video from the one and only CJ RAMONE! Ever miss the seedy New York City of the Ramones' 1970s heyday? Times Square unmolested by corporate greed? Too young to have experienced it? Well, today you can catch glimpses of old NYC from the streets and underground with the video for ''Won't Stop Swinging,'' from CJ's brand new album, Last Chance To Dance, out now! Since CJ is heading to Germany this week, we thought it only appropriate that our German friends at Visions Magazine host the video.