12Aug, 2014
FAT

SIGNS

CJ

RAMONE

!
That's right, folks! The rumors are true. CJ RAMONE is joining the Fat fold and we are thrilled! September marks the 25th anniversary of CJ's initiation into punk rock's royal "family," and to celebrate, on September 30th, we'll release the single "Understand Me?," a head-bopping melodic garage-punk screed addressed to an unnamed listener who really doesn't seem to understand him.
Backing Ramone on the single (and the upcoming full-length Last Chance To Dance) is the same all-star unit he pulled together for his 2012 solo debut: Dan Root and Steve Soto from The Adolescents and David Hidalgo Jr. of Social Distortion. Packing in even more punk rock star power, the single's non-album b-side is a cover of Black Flag's "Rise Above," featuring guitar and background vocals by Dez Cadena of Black Flag and the Misfits.
Check out the art work AND song premiere of the title track below! Then, pre-order this limited pressing today! Don't miss him on tour, dates here!
07Aug, 2014
NOFX

ANNOUNCE

2014

AUSTRALIAN

TOUR

!
NOFX are heading down under this November! It's been four long years since they've toured Australia properly and they're thrilled to be coming back. Check the dates below, and keep note that tickets go on sale Friday, August 15th!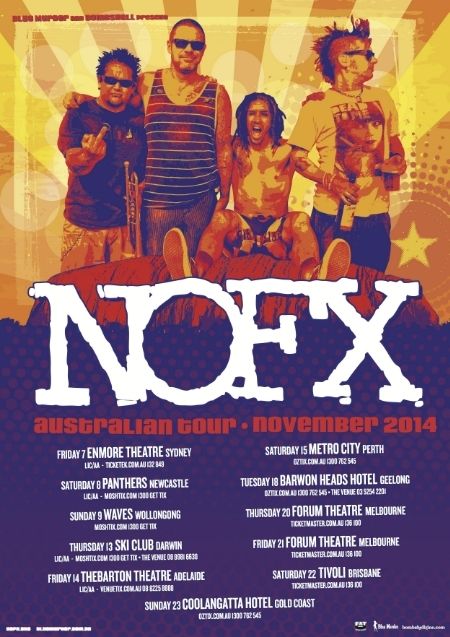 11/07/14 Sydney Enmore Theatre
11/08/14 Newcastle Panthers
11/09/14 Wollongong Waves
11/13/14 Darwin Ski Club
11/14/14 Adelaide Thebarton Theatre
11/15/14 Perth Metro City
11/18/14 Geelong Barwon Heads Hotel
11/20/14 Melbourne Forum Theatre
11/21/14 Melbourne Forum Theatre
11/22/14 Brisbane Tivoli
11/23/14 Gold Coast Coolangatta Hotel
04Aug, 2014
Lagwagon – Hang
Hang with the Wagon in Europe
31Jul, 2014
Never Forget Tony Sly
On this day – July 31st – the second anniversary of his passing, we remember our friend Tony Sly, and honor his tributes to the family he loved so much.
For Brigitte, Fiona, and Keira.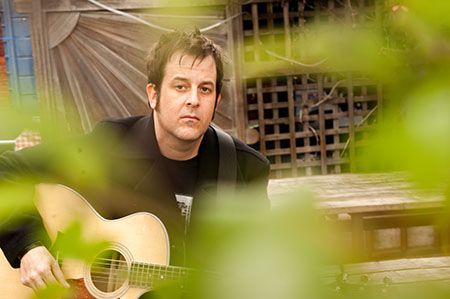 29Jul, 2014
LESS

THAN

JAKE

head to the Great White North!
You heard us right. Less Than Jake is taking over the Canadian Rockies, will be eating Poutine in Montreal and looking for orcas off the coast of Vancouver this October! Less Than Jake have not toured Canada properly in four years but that's all about to change. The ten day tour weaves into almost every province and they're bringing the thunder with Big D And The Kids Table and The Interrupters as support. Less Than Jake are wrapping up Warped Tour and JUST celebrated their 365th WARPED SHOW! Wowza, right? Take a look at what that celebration looked like here! If you haven't watched their latest video for "Do the Math", you should do so now as it's a real homage to Fantasia. It is a perfect depiction of what separates Less Than Jake from the herd. We released the Do the Math 7" on June 10th; the a-side of which is from last year's exceptional See the Light album while the b-side, "Connect the Dots," is a previously unreleased song from their See The Light recording sessions. So, we've definitely given you a Tuesday doozy of great news, Canaduh!

October 9th – Vancouver – Nightclub
October 10th – Calgary – Republik
October 11th – Edmonton – The Starlite Room
October 12th – Saskatoon – Louis' Pub
October 14th – Winnipeg – Pyramid Cabaret
October 16th- Thunder Bay – Crocks
October 18th – Toronto – The Opera House
October 19th – London – London Music Hall
October 22 – Ottawa – Ritual Night Club
October 23 – Montreal – Club Soda