20Oct, 2015
New Leftöver Crack song!
Finally! The wait is over. You can listen to a brand new Leftöver Crack song over at Noisey right now! "System Fucked," with guest vocals from Jesse Michaels of the legendary Operation Ivy, is an instant LöC ska-punk classic. Finding time to record with Jesse was no easy task as Sturgeon explains, "Jesse's a busy guy. He's been in the process of writing several books, including my favorite novel of 2014, The Whispering Bodies: A Roy Belkin Disaster. So, it took several years of planning & practice to lock him down for an hour in a studio in Southern California, which was actually perfect, because I was working on Constructs of the State for several years as well & I was forced to finish the lyrics to 'System Fucked' in time to record it with him. And in doing so, I found in Jesse what had connected me to Operation Ivy in the first place: a warm hearted person with his head on his shoulders, a social conscience & a wit to be reckoned with." (More on the song here). Leftöver Crack's long awaited third album, Constructs of the State, is out on November 27th but if you're able to catch them on tour, you can grab a vinyl copy that they've somehow already gotten a hold of.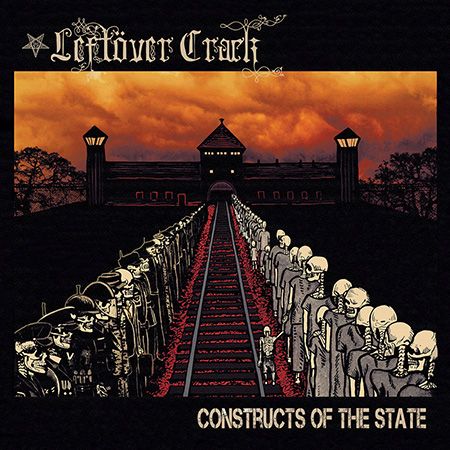 08Oct, 2015
Fat at It's Not Dead Festival!
We're 25 and not dead! We're continuing our 25 year celebration by heading down to Southern California this weekend for It's Not Dead Festival! Swing by our booth in between watching a ton of Fat Wreck Chords bands and alumni! We'll be giving away a FREE cd sampler as well as have some new merch for the festival! Curious what the merch is? Here's a teaser of the shirt!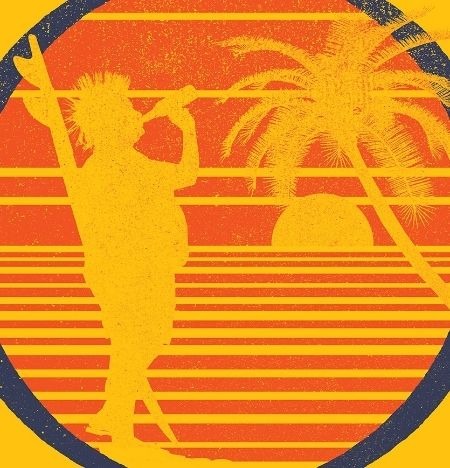 07Oct, 2015
No Use For A Name: All the Best Songs out December 11th
No Use for a Name, a cornerstone band of Fat Wreck Chords, needs no introduction. Back in 2007, we compiled All the Best Songs, a collection of tunes commemorating the band's illustrious career up to that point. Since that time, of course, the band came to an end after the tragic passing of their singer and songwriter, Tony Sly, but not before releasing what would be their final album, the resurgent and critically acclaimed The Feel Good Record of the Year. So in order to fully encapsulate the band's career on FAT, All the Best Songs has been thoughtfully updated to include tracks from that 2008 album. With brand new artwork and massive photo collages, All the Best Songs is now the definitive NUFAN collection. Additionally, All the Best Songs will be getting its vinyl debut, so be sure to check back as we'll announce the pre-order soon! If you missed our FAT 25 SF bash, check out this video of the amazing set from No Use and Friends.


05Oct, 2015
Strung Out on Last Call With Carson Daly!
Our "Fat Tuesday" series concludes tomorrow night when Strung Out makes their late night TV debut on NBC's Last Call With Carson Daly! Tune in at 1:35AM (12:35C)!
02Oct, 2015
NIGHT

BIRDS

– Mutiny at Muscle Beach – Out Today!
Alright. What is the deal here? Did we not pay these people off enough? What's with all these 4.5 outta 5 and 9.5 outta 10?! We want the other half a star, goddammit! But seriously, we are thrilled folks are digging the new Night Birds album, Mutiny at Muscle Beach, as much as we do. Night Birds kick off a string of record release shows today in Chicago, supporting Dillinger Four no less. And if you happen spot these dudes in an airport this weekend, buy them a drink! They'll be touring off and on the rest of the year, including FEST 14! Head over to Spotify or Bandcamp to listen to the album then order your copy today! Check out what vocalist Brain Gorsegner had to say about their latest effort below:
Punk rock is still alive and well in 2015, and we're excited to be a part of it. We hope you get some decent mileage out of this little platter and you feel it was worth your hard earned dough. We started off wondering if we could make a third album at all, but I believe the end result to be our best output yet and I'm really proud of the time and effort we put into it. Thanks for checking it out and we hope ya dig it. We are going to be all over the map over the course of the next 12 months so come out to a show and say hi!