07May, 2014
New Mad Caddies Song: Listen Now!
Mad Caddies' brand new album Dirty Rice comes out on May 13th and you can listen to another new song, "Down and Out," right now over at Purevolume! After a seven year wait, the fellas are back with their flair for mixing genres into a cohesive blend of non-stop fun. Don't believe us? Then check them out live as they kick off their tour in Madison, Wisconsin TODAY, dates here!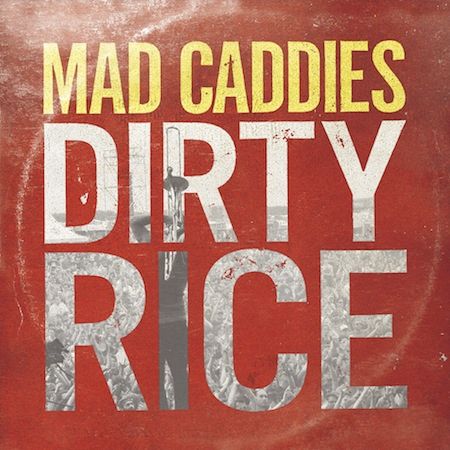 06May, 2014
New Masked Intruder Song!
Masked Intruder premiered a new video today for their single "The Most Beautiful Girl" via Noisey/Vice. This sweet tune is culled from their upcoming full length, M.I. which can be pre-ordered here and will be released on May 27th. The band is now en route to Australia where they will commiserate with their criminal brethren and perform at the Hits & Pits Festival! Check those dates, and their upcoming U.S. and European tours here.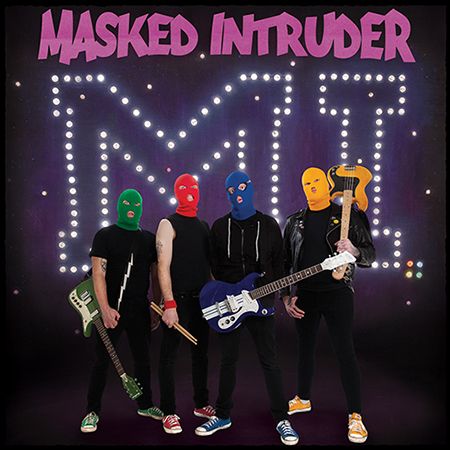 06May, 2014
Old Man Markley Stupid Today 7" out now!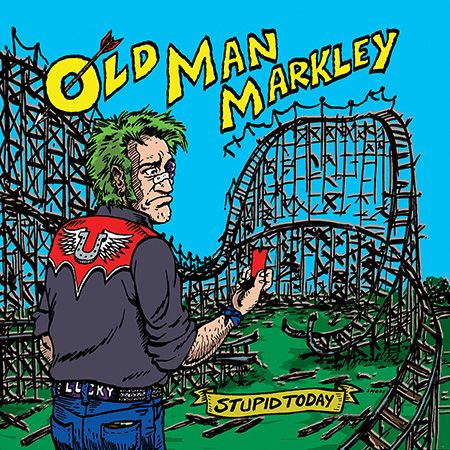 We have a brand new Old Man Markley single, Stupid Today which is available now! The release features two brand new songs: the title track is the a-side and an OMM original while the flipside pays homage to their love of NOFX with a cover of "Reeko". Artwork for the 7" was created by the talented Chris Shary (Descendents, Snuff) and you can pick it up here, or from the band at one of their dates below!
05/07/14 Tulsa , OK at Mercury Lounge
05/08/14 Oklahoma City, OK at Bricktown Music Hall
05/09/14 Dallas, TX at Three Links
05/10/14 Ft Worth, TX at Aardvark
05/11/14 Corpus Christi, TX at House Of Rock
05/13/14 Midland, TX at Blue Max
05/15/14 Flagstaff, AZ at The Museum Club
05/16/14 Los Angeles, CA at The Echo
05/17/14 San Diego, CA at Soda Bar
05/25/14 Las Vegas, NV at Fremont Country Club PUNK ROCK BOWLING
05/29/14 Chico, CA at El Rey Theater
05/30/14 Petaluma, CA at Mystic Theatre
05/31/14 Oakland, CA at The Uptown
06/12/14 Vancouver, BC Canada at The Biltmore Cabaret
06/13/14 Victoria, BC Canada at TBA w/ Fire Next Time
06/14/14 Whistler, BC Canada at Garibaldi Lift Company
06/15/14 Kelowna, BC Canada at Fernando's
06/16/14 Rossland, BC Canada at The Flying Steamshovel
06/18/14 Edmonton, AB Canada at The Pawn Shop
06/19/14 Calgary, AB Canada at Ship & Anchor Sled Island Music Fest
06/21/14 Winnipeg, MB Canada at Park Theatre e
06/27/14 London, ON Canada at Blackshire Pub
06/28/14 Guelph, ON Canada at Van Gogh's Ear
06/29/14 Hamilton, ON Canada at Absinthe
07/02/14 Kingston, ON Canada at The Mansion
07/03/14 Montreal, PE Canada at Divan Orange
07/04/14 Ottawa, ON Canada at Mavericks
07/06/14 Toronto, ON Canada at Fort York Toronto Urban Roots Festival
05May, 2014
LISTEN

: Me First and the Gimme Gimmes "Beautiful"

As we edge closer to the release date of Me First and the Gimme Gimmes' Are We Not Men? We are Diva!, out on May 13th, Brooklyn Vegan is offering you a listen to another delectable cover from these divas. This time they rework Christina Aguilera's "Beautiful", a tune that even the hippest hipster in Williamsburg couldn't resist.
29Apr, 2014
UKE

-

HUNT

The Prettiest Star 7" out today!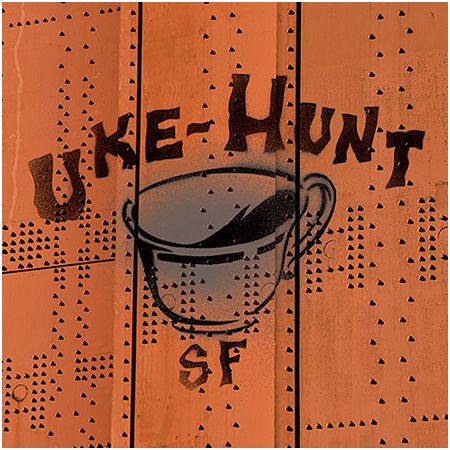 Spring has arrived! Nothing signifies rebirth like warm weather, crucial porch hangs and the essential mix tape for long drives. Luckily for all of you, UKE-HUNT delivers the best renditions of vocalist Spike Slawson's favorite songs and today, celebrates the release of their debut 7", The Prettiest Star! The 45 features two songs: the A-side and title track, a Bowie tune, is from the upcoming full length, UKE-HUNT and the B-side, "Ben" (Michael Jackson), is exclusive to this release. If you haven't done so already, you can order it here! And, if you live in the Bay area, check them out live at their record release show on May 13th at Thee Parkside, tickets here!