02Apr, 2015
Fat Wreck Store heading to Groezrock 2015!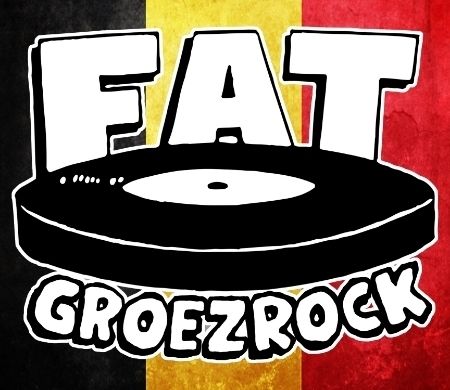 Waffles? Frites? Stella? Chocolate? Brussel Sprouts? Fuck that, the Smurfs have met their match, because we're coming to Belgium for Groezrock 2015! Find some time between the killer line-up (Lagwagon, Good Riddance, Banner Pilot, Masked Intruder, The Dwarves, Against Me!, The Real McKenzies, Frenzal Rhomb, Teenage Bottlerocket and The Loved Ones!) to come see us at our merch booth where we'll be bringing the Fat Wreck Record Store to Europe for the first time! We'll have Groezrock exclusive items as well as records that are usually only available at our store in San Francisco! See ya May 1st and 2nd in Meerhout!
01Apr, 2015
UKE

-

HUNT

TOUR

!
Ahoy! UKE-HUNT is heading out on tour this spring with a bunch of new dates. The trek kicks off on May 27th in Cincinnati and weaves into Canada, down to NYC, and finishes on June 13th in Spike Slawson's hometown, Pittsburgh, PA! So throw on your best ascot and get ready to soak up UKE-HUNT's eclectic lounge/soul twist on classics ranging from the Carpenters, to Bowie, to our favorite, Depeche Mode's''Enjoy the Silence''. This is the first time UKE-HUNT are hitting these cities, so don't miss it! Seriously, when's the last time you witnessed a guy play a glockenspiel, stylophone, and musical saw all in one night?
31Mar, 2015
STRUNG

OUT's Transmission.To.The.Nation tour!
It's happening! Strung Out is embarking on their massive North American tour this week! The Transmission.To.The.Nation tour kicks off on April 2nd in Santa Barbara, CA with label mates Masked Intruder. The tour concludes it's first leg in Green Bay, WI on April 21st where Masked Intruder taps out and Red City Radio will jump on board. La Armada will be opening the tour on both legs. Want to go for free? Well head over to New Noise Magazine to enter a contest for a pair of tickets and while you're at it, check out a brand new interview with Strung Out vocalist Jason Cruz!
GET ALL STRUNG OUT TOUR DATES HERE
30Mar, 2015
New Darius Koski song!
Monday can be a bit of a drag, but lucky for us New Noise Magazine is premiering a brand new Darius Koski song, Fond of, Lost to. Culled from his new album Sisu, out April 7th, the track is the perfect introduction to an album replete with dynamic songwriting, catchy melodies, and a bevy of instrumentation that weaves it's way through country, blues, acoustic, bluegrass and both American and Irish folk. The proof is in the pudding, as the old adage goes, so check him out live to experience just what we are talking about. Grab your copy of Sisu today!


26Mar, 2015
Less Than Jake tour!
Road warriors Less Than Jake show no signs of slowing down as they prepare to embark on another co-headlining tour with Real Big Fish this spring/summer. Tickets are on sale now and you can view the list of dates here! Let Buddy and Vinnie really get you in the mood with this short Q&A. If watching two grown men sipping adult beverages, while reminiscing about touring with Bon Jovi doesn't raise your pulse a little, well, there may be no hope for you.