24Feb, 2016
Fat at

SXSW

2016!
With the South By Southwest music festival only a few weeks away, Fat Wreck Chords is extremely excited to announce our official 2016 SXSW Showcase! Lay your eyes on this sick poster designed by Patt Whelan! In addition, NOFX, Night Birds and toyGuitar will be playing a few extra shows around the area and you can view those dates right here! Stay tuned for announcements on more Fat happenings in Austin.
23Feb, 2016
New Mean Jeans song! Pre-order now!
Time to turn your volume way up and jam Mean Jean's new single, "Nite Vision," premiering over at the A.V. Club! Billy Jeans remarks, "With an original demo dating back to 2008, "Nite Vision" has already outlived every relationship I've ever had. This little 4-chord smasher has finally been given its chance to shred and serves as a fitting precursor to our forthcoming album. Play it loud!" Backed by two more brand new tunes that are exclusive to this single, and if you have any vision at all, you're gonna want to pre-order your copy right now!
19Feb, 2016
New Leftöver Crack video!
Leftöver Crack have a new video, directed by Jesse Michaels of Operation Ivy fame! Head over to Substream to watch Jesse and Stza Crack trade vocals in "System Fucked," a classic LöC ska-punk blast from their latest full length, Constructs of the State. Next week, LöC hits the U.S. West Coast with Anti-Flag and War on Women. Don't miss this incredible lineup!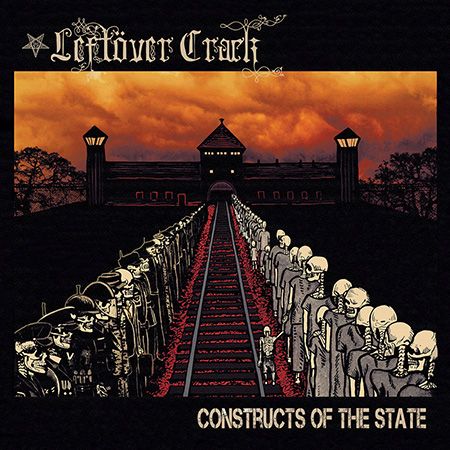 16Feb, 2016
New face to face song!
We're thrilled to announce the premiere of the second single off the upcoming face to face full length, Protection. The track is called "Bent But Not Broken" and you can find it over at Brooklynvegan. Protection is out March 4th and you can pre-order it now! Check their upcoming tour dates which include Punk Rock Bowling and Groezrock!
10Feb, 2016
Me First and the Gimme Gimmes & The Flatliners head to Europe!
The reigning champs of punk rock covers—Me First and the Gimme Gimmes—are heading to Europe this spring. To double the fun, The Flatliners, who released a few covers of their own on last year's Division of Spoils, are joining them for the bulk of the tour! Head here for the dates and info!