04Dec, 2015
face to face – Protection – out March 4th
If you caught our face to face announcement back in October, you know how excited we are to welcome the band back into our FAT family. With the band celebrating their 25th anniversary in 2016, and us celebrating our 25th anniversary in 2015, it seems like a perfect fit. After all, we've clearly shown we know how to throw a 25th anniversary party, so why should our talents go to waste just because the year is ending? With that in mind, we are thrilled to announce that on March 4th, 2016, we will be releasing Protection, the first face to face album on FAT in over 20 years! Produced by Bill Stevenson and Jason Livermore at The Blasting Room, Protection marks the first time in nearly two decades that the band has employed an outside producer. This record is an intense and powerful 11-song endeavor that borrows from the melody and angst of the band's early days.
Vocalist and guitarist Trever Keith expounds, "This is the first time where [bassist] Scott [Shiflett] and I were willing to take a reduced role [in production]. We were laid back, open minded, and open to suggestions. Bill's influence on the song arrangements and background vocals was key in giving the record the sound that it has."
With that trust in place, face to face was able to spend less time in the control room and more time focusing on their performances, and on the songs themselves. The result is an instant classic from first listen! If you are itching to hear a brand new song, be sure to check back in January, because that's when this party starts!
28Nov, 2015
Leftöver Crack Vol.

III

– Constructs of the State – Out Today!
The first Leftöver Crack album in 11 years is officially out today! Listen to the band's long-awaited masterpiece on Billboard or Spotify, read a review, and order your copy on BLACK vinyl now!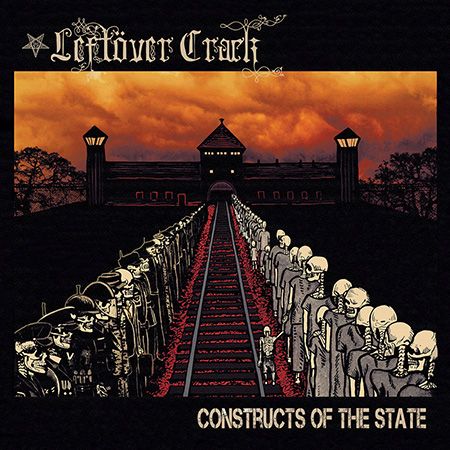 18Nov, 2015
Swingin' Utters – 3 classic titles now on vinyl! Pre-order now!
Vinyl enthusiasts, collector dorks, record nerds and lovers of good music: you spoke and we listened. You wanted vinyl editions of classic Swingin' Utters records, The Streets of San Francisco, The Sounds Wrong EP, and Brazen Head EP, and your friends at Fat Wreck Chords have delivered. Yeah, yeah, only about 15 years late, but hey, we were busy! Streets, the perfect first album from our Santa Cruzian friends, celebrating its 20th anniversary this year, on vinyl for the first time since New Red Archives' long out of print 1995 pressing. Next up, Sounds Wrong, the classic 5-song EP—also celebrating its 20th anniversary—originally released on IFA Records and never before on vinyl, now on a FAT 10". Last but not least, Brazen Head, the 1999 EP that feels like an extension of the groundbreaking Five Lessons Learned album. An EP that is now on vinyl for the first time ever, as a 10". All three titles have been re-mastered for vinyl and sound amazing. Once you get your hands on these records, we think you'll agree that it was worth the wait. Pre-order now! Records ship in early December!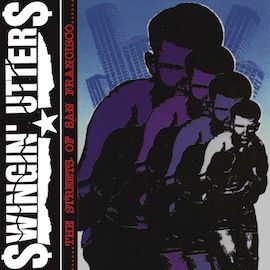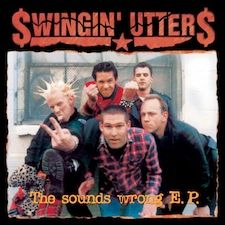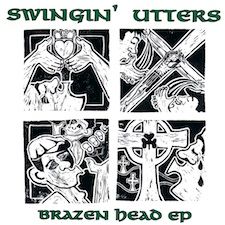 Also, pre-order
No Use for a Name's
All the Best Songs
CD today! Vinyl pre-order in December for January shipping.
18Nov, 2015
Noisey premieres brand new Night Birds video! It Shreds!
Warning! You'll want to grab your deck and head straight for the skate park after watching the new Night Birds video, being premiered by Noisey! The velocious video for "(I'm) Wired" captures a raw, maniacal devotion to old school punk rock and skating. A big thank you to the talented Greg Harbour who manages to skate his way around the band and even plank jumps over vocalist Brian Gorsegner and leaves him fully intact. Night Birds head out on tour this month to support their latest full-length, Mutiny at Muscle Beach, including shows with legendary bands Negative Approach and The Dickies! Check out what Brian had to say about the video:

"If over-caffeinating, destroying shit on a skateboard, and fast punk rock is your thing, then this video is for you. It especially goes out to Brandon Carlisle, because I think he really would have dug this one."
17Nov, 2015
NOFX

head to Australia in 2016!
NOFX are heading to Australia and New Zealand in January! Check the dates out below. Tickets go on sale Thursday, November 19th!