09Jun, 2016
New Useless ID song! Pre-order now!
We're stoked to announce the premiere of the second single off the upcoming Useless ID full length, State is Burning. The track is called "Land of Idiocracy" and you can find it over at New Noise Magazine. State is Burning is out July 1st and you can pre-order it now! Don't miss them on tour in Europe, where they'll be joining Lagwagon this summer. Dates and info here.
In case you missed the news, we have a new comp coming out the same day as Useless ID. Snatch Mild in the Streets: Fat Music Unplugged and get the most bang, for your shipping buck!
08Jun, 2016
New Direct Hit song/video!
Get ready to trip out to another wild new Direct Hit video! Directed by Bobby Ziraldo and Andrew Swant from Special Entertainment, "Was it the Acid?" is premiering now at Alternative Press. If you haven't pre-ordered your copy of Direct Hit's upcoming album, Wasted Mind, grab it now! Be sure to catch them live this summer. Dates and info, here!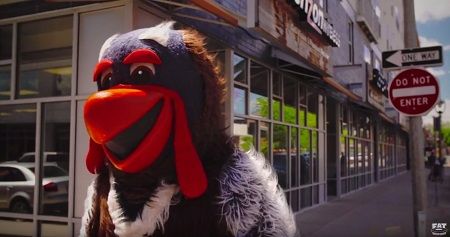 06Jun, 2016
LAGWAGON

and

USELESS

ID head to Europe!
With a boatload of FAT bands setting sail for the Old World, Europe is the place to be this summer. Next up, Lagwagon are heading over and joining forces with Useless ID in July and August. Useless ID will be on tour supporting their upcoming full-length, State is Burning, out July 1st. Stay tuned for a new song later this week! For all the dates and info, head here.
03Jun, 2016
The Flatliners announce European Tour!
EUROPE! We hope you're ready because The Flatliners land on your shores this August! For all the dates and info, head here!
01Jun, 2016
New Direct Hit video + Preorder
Looks like our parents weren't kidding when they told us not to take candy from a stranger. Case in point, Direct Hit's new video. "Paid in Brains" is premiering over at Bloody Disgusting right now! It features all the warning signs that should joggle your brain to walk away. Creepy guy wearing a lab coat who never stops smiling? Check. Psychedelic lights that are bound to give you a seizure? Check. All your friends tossing their cookies? Check. Best to experience the mayhem of Direct Hit live, so be sure to catch them later this month and throughout July. Dates and info here! If you want to grab a copy of Wasted Mind, out June 24th, pre-order it now! In a couple weeks we'll have a super deluxe vinyl package for all of you who require a larger dose.