13Jun, 2012
New Tony Sly song!
Head over to Absolutepunk to hear Tony Sly's brand new acoustic version of "Chasing Rainbows," the classic No Use For A Name song from the 1999 album More Betterness. The track appears on the upcoming Tony Sly/Joey Cape split release Acoustic Volume 2, out June 19th.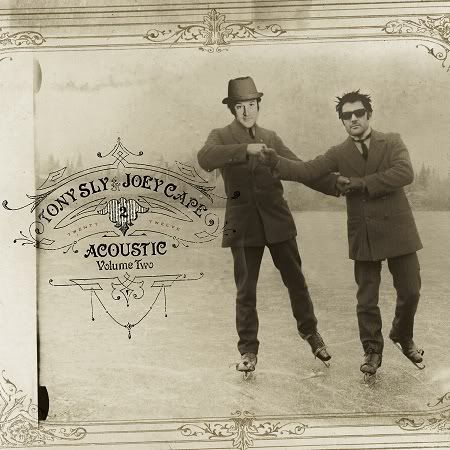 Read this in-depth interview with the gents and stay tuned for tour dates!
11Jun, 2012
FAT

TOUR

2012!
Announcing the FAT TOUR 2012! Lagwagon, Dead To Me, The Flatliners and Useless ID will be touring together under the Fat banner this Fall! Hitting the Midwest and East Coast of the U.S. as well as Eastern Canada, this is one tour you definitely can't miss out on. Dates here!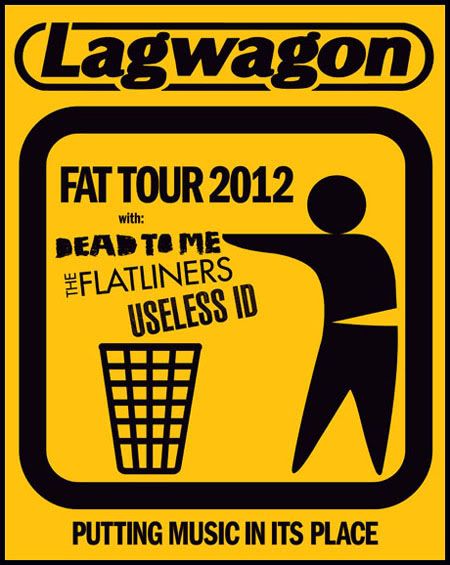 08Jun, 2012
New Joey Cape song!
Alternative Press is debuting a track by Joey Cape titled "I Must Be Hateful", an acoustic rendition of the much loved deep cut from Lagwagon's Blaze album. The song appears on the upcoming Tony Sly/Joey Cape split release Acoustic Volume 2, out June 19th.
Pre-order the split HERE!
Check out Joey Cape on tour! Dates here.
07Jun, 2012
Morning Glory-Poets Were My Heroes out August 28th!
We're excited to announce that Morning Glory's debut Fat full length, Poets Were My Heroes, will be released on August 28th! Picture the sonic kaleidoscope of punk noise meeting strings, horns, choirs, pianos and organs over a web of distorted guitars and marching, single kick pedal drums. These are the sounds that make up Poets Were My Heroes, Morning Glory's first full-length album recorded with a live band. Fat Mike had this to say about the record: "I heard the new album and loved it. It's done so well. Great songs, very eclectic and very well written and thought out. I am very stoked to put it out." Stay tuned for tour dates and read what band founder & songwriter Ezra Kire had to say about the record:
"This is by far the best record to date and is miles above our previous stuff. Every song on this record is a brilliant tune and is sequenced in a manner which gives a rise-fall-rise feel to the whole album. It was undoubtedly made to be listened to in its entirety. We had a lot of fun making it and were thinking about the live shows we'd be playing on the tours. On this album we're beginning to find our own voice and much of the material is very personal. In short these tunes all come from the heart and that's what makes this record inspiring, believable and worth picking up. Personally speaking, this is the best shit we've ever done and we can't wait to get out and tour it."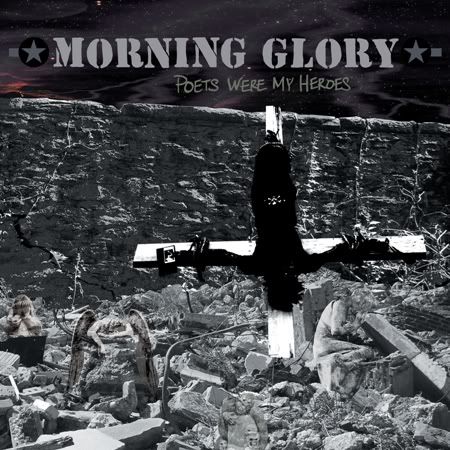 05Jun, 2012
The Lawrence Arms-An Evening Of Extraordinary Circumstance

DVD

out today!
THE LAWRENCE ARMS, An Evening of Extraordinary Circumstance DVD is out today! Filmed in Chicago at The Metro during THE LAWRENCE ARMS 10 year anniversary show, Crankstrap Productions captured a remarkable evening. Take a look at this trailer and order your copy now! We're thrilled to find out that THE LAWRENCE ARMS will be recording a new album (we're even more thrilled to not find out via twitter!) but hey, check out what Brendan wrote below and get stoked for a new record, and tour plans (sorry Texas).

Since the dawn of time, man has dreamt of the day when the Lawrence Arms Live

DVD

would be unleashed onto the world. Now, at long last, that day is upon us. I know that some of the industrious among you have already preordered "An Evening Of Extraordinary Circumstance" and received the awesome, Sean Nader designed beer (or seltzer or whatever you drink from a can) koozie, so nice work on being ahead of the curve. For the rest of you, sit back and marvel at the Lawrence Arms' semi-competent musicianship, passable good looks and willingness to play songs.

Fer real though, this is an awesome video of a really fun night and we'd like to thank everyone who was involved, from the crowd to the Metro staff, to our own crew, and of course the incomparable Travis Brooks, his gang of pervy henchmen and Matt Allison for making the whole thing look and sound great.

So get stoked. Also, it bears mentioning that we've got a lot of exciting shit going on at team Lawrence Arms, all of which will become public shortly, but let me promise you, we're working on a new album and we plan on playing shows in your town to promote it (unless you live somewhere like Texas).

That's all. Get back to your internet pornography.