17Apr, 2012
Punk Rock Bowling 2012
Besides our main objective of recapturing the bowling championship, we're stoked that a bunch of Fat bands will be gracing the various stages at Punk Rock Bowling 2012, including the reunited Good Riddance! Tickets for all shows, both festival and club, are now on sale! Fat band schedule below:
No Use for a Name, Good Riddance & Dead To Me @ Country Saloon, Saturday 5/26. NOFX & The Real McKenzies – Festival show on 6th Street, Saturday 5/26. Old Man Markley – Festival show on 6th Street, Sunday 5/27. Full show list here.
11Apr, 2012
TEENAGE

BOTTLEROCKET

Freak Out!!
Time to freak out! The new Teenage Bottlerocket album, Freak Out!, will be released on July 3rd! With songs like "Headbanger", "Cruisin' for Chicks", and "Radical", how could you not freak out?! Bassist Miguel Chen had a couple things to say about it too!
Friends! We are beyond excited to announce our new full length Freak Out! The record comes out in July on Fat Wreck Chords and we can't wait for everyone to hear it! These songs are some of our favorites we've ever done. We recorded it at the Blasting Room with our long time friend and engineer Andrew Berlin and we're stoked on how everything turned out. It's been over 10 years since Teenage Bottlerocket began and a lot of amazing things have happened since then. We are so grateful to everyone who has helped make our life so awesome and we hope you enjoy the record as much as we enjoyed making it!!
And it doesn't end there! The Freak Out! tour begins July 18th in Fort Collins and will continue throughout the Summer and Fall, hitting most of North America! Dates HERE!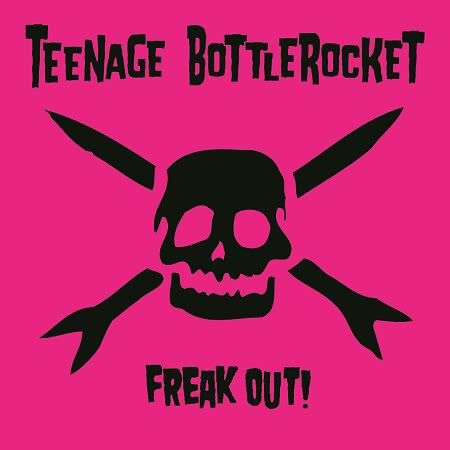 04Apr, 2012
TEENAGE

BOTTLEROCKET

– studio update!
Wyoming punks TEENAGE BOTTLEROCKET have finished recording their fourth studio full length at The Blasting Room in Ft. Collins, Colorado! Check out the video below to get a glimpse into the inner workings of the Blasting Room, the faces behind the names, and footage of the band laying down some killer new tracks! Check back as we'll be announcing album details and tour dates soon!

29Mar, 2012
Tony Sly / Joey Cape – Acoustic Volume 2 out June 19th! Preorder now!
We're thrilled to announce that on June 19th, we'll release Tony Sly and Joey Cape's second split LP, Acoustic Volume 2! Joey's side features five acoustic Lagwagon songs and a new tune while Tony performs five stripped down NUFAN numbers and his own new song. Check out what Joey Cape had to say below!
Hi there, Joey here!
Last year Tony and I collaborated with Jon Snodgrass and Brian Wahlstrom and released an LP called Scorpios. It was great fun, but the original split we did in 2004 for Fat Wreck Chords, entitled Acoustic has often been in our conversation over the years. We perform so many No Use For A Name and Lagwagon songs in our acoustic sets. After extensive touring together and almost 8 years since Acoustic, it seemed like a good time for a sequel. The new split, simply called Acoustic Volume 2, came together naturally and effortlessly. I have always liked the idea of an acoustic version of a band's song. It's nice to hear it stripped down. My feeling is, the song often rings more true and its original inspiration is honored. But hey, I'm an old man. Hahaha. Just hope others share my feelings.
Preorder Acoustic Volume 2 and the first Acoustic Split (on color vinyl for the first time ever) now!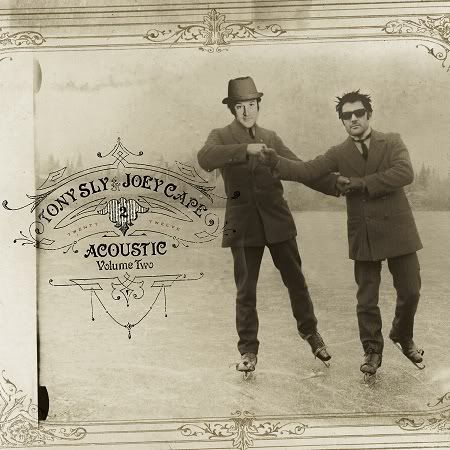 27Mar, 2012
The Real McKenzies-Westwinds out today!
The Real McKenzies' first new studio album in 4 years, Westwinds, is out today and available digitally, on vinyl and CD by clicking here. Listen to the brand new track "Fool's Road" and read an interview compliments of Big Cheese Magazine. Check out a new review, and click here to listen to Westwinds in its entirety! Recorded over several months at Crabapple Downs by Steve Loree, Westwinds is a sonic shot across the bow. The kilt wearing whisky drinking lads kick off the Westwinds Tour on April 27th in Canada as main support for The Reverend Horton Heat! Then in May they head south for their first U.S. tour in 7 years! Dates here.
Download "The Message" off Westwinds here!