06Sep, 2012
NEW

NOFX

SONG

!
Rolling Stone is premiering a brand new NOFX song: "This Machine is 4". Culled from their new album Self Entitled, out September 11th, the song is classic NOFX but is unique in both sound and inspiration. Listen to the song and read what Fat Mike had to say about it. Then head over to our poll and take a stab at which book you think Mike is referring to. And if you missed it, go listen to "Ronnie & Mags" over at Vice Magazine. NOFX heads out on tour this weekend kicking things off in Toronto at Riot Fest. Check their dates below and stay tuned as we'll be doling out another new track on Monday, September 10th.
09/09/12 Toronto, ON Canada – Riot Fest
09/14/12 Minneapolis, MN – Cabooze
09/16/12 Chicago, IL – Riot Fest
09/18/12 Indianapolis, IN – Deluxe
09/19/12 Cincinnati, OH – Bogarts
09/21/12 Corpus Christi, TX – Concrete Street Amphitheater
09/22/12 Dallas, TX – Riot Fest
Read a new interview with Fat Mike about the new album, follow him on twitter and order Self Entitled now!
28Aug, 2012
MORNING

GLORY

– Poets Were My Heroes – out today!
Ten years on from Morning Glory's formation, founder Ezra Kire began writing what would become Poets Were My Heroes. And after spending the past year preparing, recording, mixing and waiting, Morning Glory's first full-band, full-length album is finally out! So how did Morning Glory end up on Fat? Of course we knew of them as Ezra's (from Leftover Crack and Choking Victim) band, but since they didn't regularly record or tour, we were surprised when Fat Mike came in singing the praises of their new record. After he played it for us, we were pensive—not sure what we thought of this punk outfit with piano, strings and softer, emotional songs. But true to form, Fat Mike's knack for recognizing great music panned out again, and we were hooked. The record is a grower, and it stems from the music being a little outside the usual punk rock stomping ground. An easy (but somewhat lazy) comparison is The Clash's Sandinista! record with its expansive sound and instrumentation, though the songwriting on Poets is more focused. And even as a double album, it never veers off course or loses the listener over its 49 minutes. So give it a listen, and order your copy on vinyl, CD or digital here.
Listen to the final (and unlisted) track from the album, "Care of Me". Then read what Ezra had to say about this sweet little number below – it may surprise you what these tough, gritty New York punks are capable of under the tattoos and spikes.
Morning Glory – Care of Me by Fat Wreck Chords
"This was a quickly written song which I played live in the studio one day. It's sort of the "Travel On" of this record (for those who owned No Time To Sleep). I'm pretty sure it was more or less on the strength of this song that Mike agreed to release the entire record, God bless him. This is a song that should be sung mainly during periods of high intoxication. Preferably clustered around a piano with a group of other drunkards, in some dimly lit bar setting."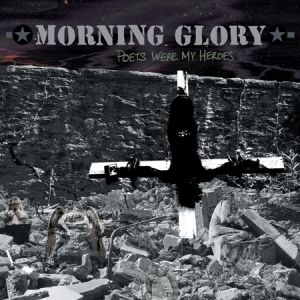 24Aug, 2012
Listen to the new Morning Glory album now!
Morning Glory's new album, Poets Were My Heroes, comes out in just a few days. If you can't wait til then or just need to hear a little more before taking the plunge, now's your chance as the full album is now streaming over at AP! After listening, order your copy of the album and then go to the record release show in Brooklyn on the release date next Tuesday!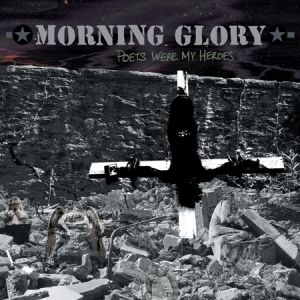 23Aug, 2012
The Flatliners – Destroy To Create

VINYL

release!
The Flatliners have officially been a band for a decade. Hard to believe because we still consider them cubs (that's because we're old), but take a gander at their catalog and there's no denying their work ethic. In celebration of their 10th anniversary, we're releasing their debut album, Destroy To Create, on vinyl for the first time ever. The Flatliners are currently on tour in Europe and join the Fat Tour this October. Check their tour dates here! Read what vocalist & guitarist Chris Cresswell had to say about the release below.
"Ever unearthed an old drawing you did as a child at your parent's house? Ever gone back and read the weird shit people wrote in your High School year book? Feels odd doesn't it? You're proud of what you've accomplished, but for some reason, you can't help but laugh. Well this October, we will be releasing our first album Destroy to Create on vinyl for the very first time ever. The lovely folks at Fat Wreck Chords have reluctantly agreed to allow our die-hard fans to finally snatch up these songs on a piece of wax. And we think it's a pretty cool way to celebrate the band's 10th Anniversary."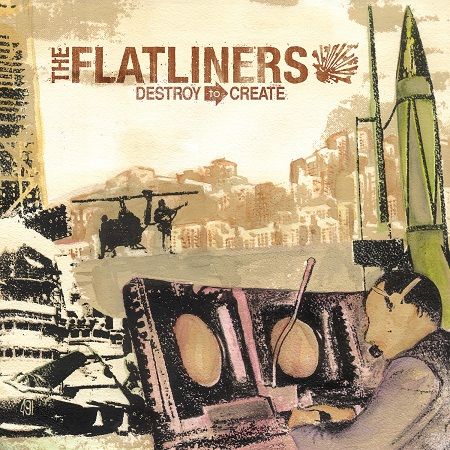 22Aug, 2012
New Cobra Skulls Single & Tour!
Just a year on from the back-to-basics punk sound of the Agitations album, Cobra Skulls have returned with an altogether different musical aesthetic on the new single Eagle Eyes. This 3-song 7" and digital single will be released on October 9th and marks the first recorded appearance of new guitarist Tony Teixeira. Read vocalist & bassist Devin Peralta's take on the new single below. Clearly there's no rest for the weary as they've booked a slew of dates with Riverboat Gamblers and a round of headlining dates that you can view here!
"Today we are thrilled to announce that our new single, Eagle Eyes, is coming out Oct 9th on 7" and in digital format as well. There are two songs on the B-side and we're really happy with how it all turned out. It reminds me a little of our older material, but it also feels like we could be getting into some new territory. It's the first stuff we've recorded with Tony, who sang all the back-ups and truly shredded the guitar. Be on the lookout to pre-order it from Fat Wreck Chords soon. Hope you check it out and enjoy!"