02Aug, 2011
So this is out today:
ADD

PICTURE

DISC

TO

CART
ADD

BLACK

7" TO

CART
ADD

BLACK

10" TO

CART
Read a review
Go see 'em on tour!
28Jul, 2011
TONY

SLY

Sad Bear out October 11th!
Tony Sly's new full length, Sad Bear, is coming out on October 11th and we have cover art and a tracklisting for you to check out. Comprised of 12 songs, folks can expect extra instrumentation with additional musicians this time around. Tony Sly has a hell of a tour planned for Europe with Joey Cape, Jon Snodgrass and Brian Wahlstrom, dates here! Check out the cover art designed by Sergie from Samiam below! Read what Tony had to say about the release below:
"this new record was written very quickly on tour and a little bit when I got back from touring on last years release, 12 song program. Like that record it's just me and my acoustic again but this time with 11 different musicians and guests. Although the lyrics on this record are my most uninhibited and honest words ever, I am really happy about putting out this solo record, there is so much freedom of expression on this one"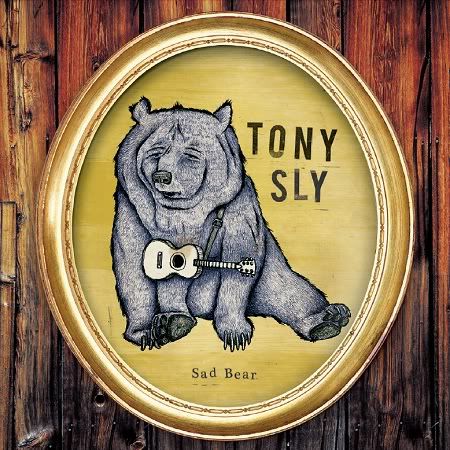 Follow Tony Sly on twitter!
20Jul, 2011
Cobra Skulls "Iron Lung" available for free download! U.S. tour announced.
We're releasing the Cobra Skulls upcoming full length, Agitations on September 27th and you can download the track "Iron Lung" by clicking here! Additionally, we've just posted a slew of tour dates and the track listing! Check out the cover art below and keep your eyes peeled for the pre-order.
19Jul, 2011
STRUNG

OUT

Top Contenders: The Best Of out now! Plus free MP3!
Strung Out retrospective, Top Contenders, celebrating their 20 year career is out today! Fans can expect 23 catalog tracks, culled from each of their 7 albums and 2 EP's, all fully REMIXED from the original tapes by Ryan Greene. As a special bonus, the band recorded 3 brand new songs exclusively for this release. Listen to Top Contenders in its entirely by clicking here! The packaging boasts a front cover with an original painting by vocalist Jason Cruz, a huge collage with photos of hundreds of fans' Strung Out tattoos, and more. This release is available on CD, double LP and digitally. As a special bonus, we are offering "Firecracker" away as a free download-get it here!
ADD

TO

CART
ADD

TO

CART
ADD

TO

CART

Strung Out are heading to Europe in July, check their dates here.
Strung Out on twitter, facebook, myspace and their webstore!
Want to win a guitar signed by Strung Out? Click here!
15Jul, 2011
Order

ELLWOOD

Lost In Transition + Mad Caddies Color Vinyl!
After a few hang-ups with the Ellwood Lost In Transition vinyl release, we finally have it for sale! To make up for the delay we are also selling Mad Caddies Duck and Cover on color vinyl. This will be the final vinyl pressing of the much loved Duck and Cover LP, meaning once color and black are sold out, it will be out of print. Click on the album to order: