10Jan, 2012
New

USELESS

ID song! Pre-order their full length "Symptoms" now!
We're releasing USELESS ID's debut Fat full length, Symptoms on February 14th and you can download the track "Before It Kills" by clicking HERE! These Israeli punks joined forces with Bill Stevenson and Jason Livermore at the Blasting Room to record 12 blistering tracks. Pre-order Symptoms NOW!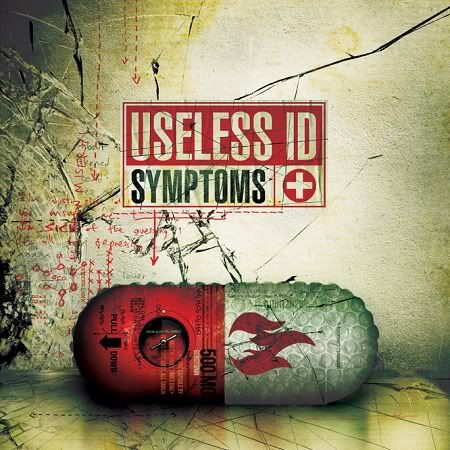 05Jan, 2012
LAGWAGON

on Daytrotter!
LAGWAGON stopped by Daytrotter for a session before their sold out San Francisco show. With former members Shawn Dewey and Jesse Buglione in tow, they recorded 4 LAGWAGON classics, which you can listen to right NOW! Check LAGWAGON's tour dates below and read a new review of their reissues.
01/06/12 Ventura, CA at Ventura Theater w/ NOFX, Old Man Markley
01/10/12 San Diego, CA at House of Blues w/ NOFX, Old Man Markley, Pour Habit
01/13/12 Anaheim, CA at House of Blues w/ NOFX, Old Man Markley, Ellwood
01/14/12 West Hollywood, CA at House of Blues w/ NOFX, Old Man Markley, Ellwood
01/21/12 San Francisco, CA at The Fillmore w/ NOFX, Old Man Markley, Ellwood
02/25/12 Oakland, CA at Oakland Metro Operahouse w/ Cobra Skulls
02/26/12 San Luis Obispo, CA at SLO Brew w/ Cobra Skulls
02/28/12 Sparks, NV at The Alley w/ Cobra Skulls
03/07/12 Tempe, AZ at The Clubhouse w/ Cobra Skulls
19Dec, 2011
The Real McKenzies – Westwinds out March 27th!
The Real McKenzies' first new studio album in 4 years, Westwinds, will be hitting the shelves on March 27, 2012! Grab your kilts and whisky because these lads have already booked an extensive 2012 tour. Check out the cover art below and stay tuned for a new mp3 soon! Read what Gord McKenzie had to say about the record:
"We were holed up in Nanton, Alberta, Canada recording for over a month with award-winning producer and new friend, Steve Loree at Crabapple Downs. Our main idea for Westwinds was to create an all-electric album for our fans (to follow the all-acoustic record, Shine Not Burn). The goal was to release a great collection of songs that would not only make all of us McKenzies proud, but to also make that point that we're not going anywhere anytime soon."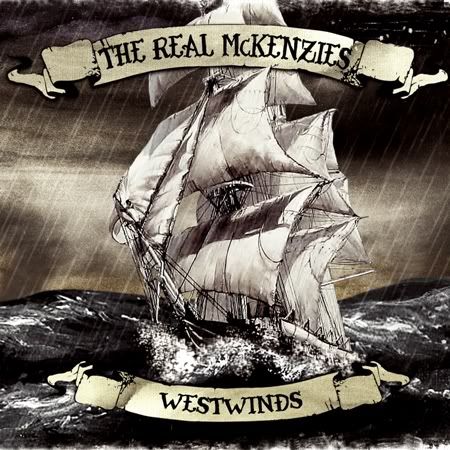 08Dec, 2011
DEAD

TO ME &

COBRA

SKULLS

"All Drive, No Lullabies" Australian Tour 2012!
COBRA SKULLS and DEAD TO ME are heading to Australia on a four state, nine day tour kicking off on March 28th in Adelaide. Check the dates HERE! Additionally, Tony Teixeira (Shotdown/ex-Nothington) will be filling in on guitar for the Cobra Skulls on both the Australian Tour and their upcoming New Year's Eve show with Dead To Me.
Both bands will be touring in support of their 2011 releases; Dead To Me's Moscow Penny Ante and Cobra Skulls' Agitations.
07Dec, 2011
Star Fucking Hipsters team up with Boots Riley on '9/11 'til Infinity' — Video Premiere
STAR FUCKING HIPSTERS teamed up with Boots Riley of The Coup on the groundbreaking song, "9/11 'til Infinity," from their new album From The Dumpster To the Grave. They recently collaborated on a video for the song, which you can watch HERE! Read what SFH vocalist & guitarist Sturgeon had to say about the collaboration:
"We met Boots Riley through our friend Miguel in Oakland. Star Fucking Hipsters were playing a very smokey little warehouse space and Boots came down and rapped a couple of songs through one of the tiniest and almost completely broken P.A. systems with Miguel accompanying on 'old-timey' guitar. We knew that nobody would really be able to hear our vocals during our set and we could only fit the drums and our singer on the stage, but what is now '9/11 'til Infinity' was our instrumental opener at the time and Boots liked it and agreed to rap on it after we were done playing.

"He was, for sure, my first choice out of any hip-hop artist to collaborate with and although it took us a long time to finish the record, this track is a favorite of mine. Also, we had a pretty fun time making the video and discussing everything from the newly spawned 'Occupy' movements to how Boots got his nickname. It's always a great experience when you meet other artists that you respect and they are completely down to earth — and then you even get to work with them."