13Dec, 2012
Teenage Bottlerocket "Cruisin' For Chicks" new video
Teenage Bottlerocket have a new video! "Cruising for Chicks" is a real rocker from their latest full length, Freak Out! Head over to The Onion's A.V. Club to watch the premiere. TBR are currently on tour with NOFX and head to Europe with Dropkick Murphys in 2013. Check the dates here!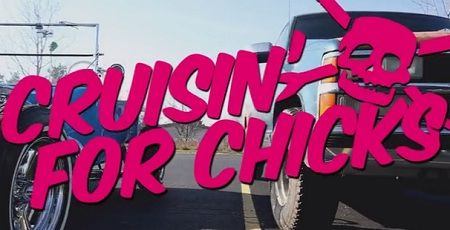 28Nov, 2012
Swingin' Utters – Poorly Formed out Feb. 19th
As promised, we'll be releasing the new Swingin' Utters full length in early 2013! Get ready to redefine just who the Swingin' Utters are, since they're not a band who's ever made the same record twice. And while the tones and arrangements set this record apart from their recent work, there's still plenty of piss 'n' vinegar along with all the other hallmarks of a great Swingin' Utters record: catchy melodies, diverse instrumentation, and intelligent, heartfelt lyrics. If you haven't picked up their latest 7", The Librarians Are Hiding Something, do so now as the title track is the lead song off Poorly Formed, and you can hear it by heading over to our media player. Read below as Darius describes just what went into this new record:
"Our new record was written pretty quickly, more so than anything we've done in the past. One of the reasons, I think, was that Jack had several songs in various stages of completeness, but once he decided to give Johnny the music, and have Johnny write the lyrics and vocal melody to his instrumentation, things started to fly… So there are several of these Johnny/Jack songs on the record (which marks the first songs Jack's written with us). In that way, it was a brand new writing process for us, so it was pretty exciting, and we're really happy with the way all of these songs came out in the end. Mixing with Chris Dugan was an added bonus, and we really hope we can work with him again! We'll be on the west coast in March, as well as a few NoCal record release shows in late February. We're planning on hitting everywhere else in the US (and Canada too!) by the end of the summer. We're going to Australia with Frank Turner and the Dropkick Murphys for a few days in early April (our first time on that continent!), and heading to Europe in July. Hopefully Japan sometime in the fall."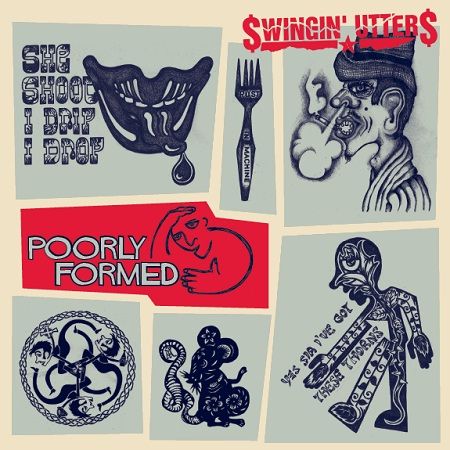 28Nov, 2012
Snuff 7" out today!
Today marks the official release date of the first new slab of Snuff vinyl in just about a decade. In the Stocks is a classic single in all the essential ways: Number one, clearly, is that it is not a CD; it is a 45 RPM 7" vinyl record. Two, the A-side is a hit, a genuine Snuff classic in all senses, destined to be a mandatory part of every Snuff live show from now on (all ONE of them). Three, you get something extra on the B-side, an acoustic version of the Demmamussabebonk classic "Sunny Places", recorded specifically for this single. And a bonus number four for you rarity-obsessives out there, this single version of "In the Stocks" is a completely different mix from the one that appears on the forthcoming 5-4-3-2-1-Perhaps? album! So if you haven't already, go order your copy now.
26Nov, 2012
Fat apprehends Masked Intruder!
APB! We're happy (and somewhat afraid) to announce that Fat will be bringing you the self-titled debut full length from Masked Intruder. We'd love to tell you where they're from and all that other happy stuff, but intel on these hoods is very murky. The record was originally released a couple months ago by our friends at Red Scare, but they called us in for back up. And lemme tell, it's a real crime scene. What we do know is that these thugs have been on tour with our buds Teenage Bottlerocket and people describe their music as "Descendents meets Jersey Boys". That's all the leads we have for now, but the gumshoes down at Alternative Press have been on the case and have a story about the signing. So lock your doors, shutter the windows, and go pre-order the CD or LP. This is the first time this thing has been on vinyl, so pick it up if you know what's good for ya, bub.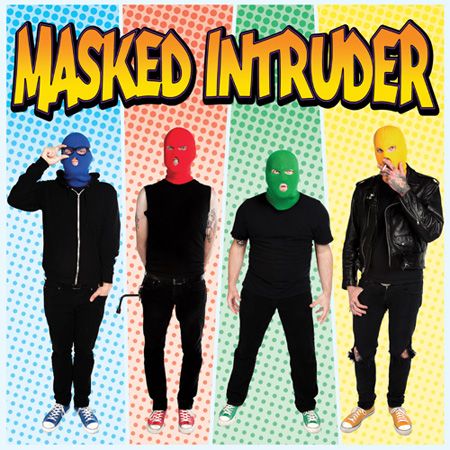 21Nov, 2012
NEW

NOFX

DOUBLE

A-

SIDE

SINGLE

!
Xmas may have been X'ed back in September when Self Entitled dropped, but given that this is the last Christmas, we thought we should spoil you with one last NOFX limited edition vinyl release. It's the third single of the year from NOFX, and a double A-side at that: Xmas Has Been X'ed / New Year's Revolution. The A-side is classic NOFX, a true punk rock Christmas anthem to be filed right next to Fear's Fuck Christmas. And in typical NOFX fashion, it's a Christmas story wherein the Jews come out on top. Shocker. Now flip the record over to the AA-side and you've got your "New Year's Revolution," an outtake from the Self Entitled sessions, followed by a new recording of the much-loved but overlooked gem "Wore out the Soles of My Party Boots." If you pre-order now, you'll get the digital copy delivered to you on December 25th, but you gotta wait til the new year to get your vinyl mailed to you. Check the killer original art for both sides below, and pre-order it today!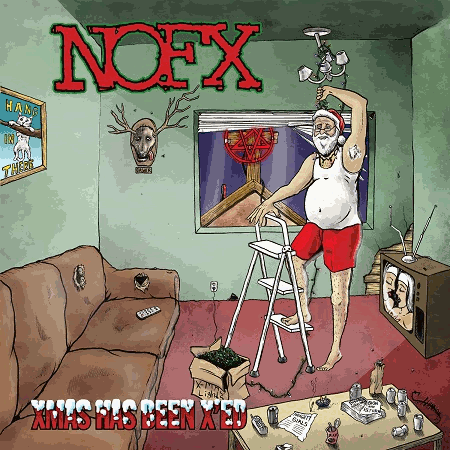 NOFX kicks off their tour in Minneapolis on December 4th, check their tour dates here!