23Aug, 2012
The Flatliners – Destroy To Create

VINYL

release!
The Flatliners have officially been a band for a decade. Hard to believe because we still consider them cubs (that's because we're old), but take a gander at their catalog and there's no denying their work ethic. In celebration of their 10th anniversary, we're releasing their debut album, Destroy To Create, on vinyl for the first time ever. The Flatliners are currently on tour in Europe and join the Fat Tour this October. Check their tour dates here! Read what vocalist & guitarist Chris Cresswell had to say about the release below.
"Ever unearthed an old drawing you did as a child at your parent's house? Ever gone back and read the weird shit people wrote in your High School year book? Feels odd doesn't it? You're proud of what you've accomplished, but for some reason, you can't help but laugh. Well this October, we will be releasing our first album Destroy to Create on vinyl for the very first time ever. The lovely folks at Fat Wreck Chords have reluctantly agreed to allow our die-hard fans to finally snatch up these songs on a piece of wax. And we think it's a pretty cool way to celebrate the band's 10th Anniversary."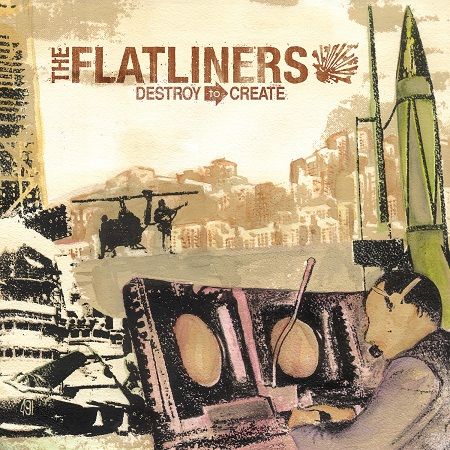 22Aug, 2012
New Cobra Skulls Single & Tour!
Just a year on from the back-to-basics punk sound of the Agitations album, Cobra Skulls have returned with an altogether different musical aesthetic on the new single Eagle Eyes. This 3-song 7" and digital single will be released on October 9th and marks the first recorded appearance of new guitarist Tony Teixeira. Read vocalist & bassist Devin Peralta's take on the new single below. Clearly there's no rest for the weary as they've booked a slew of dates with Riverboat Gamblers and a round of headlining dates that you can view here!
"Today we are thrilled to announce that our new single, Eagle Eyes, is coming out Oct 9th on 7" and in digital format as well. There are two songs on the B-side and we're really happy with how it all turned out. It reminds me a little of our older material, but it also feels like we could be getting into some new territory. It's the first stuff we've recorded with Tony, who sang all the back-ups and truly shredded the guitar. Be on the lookout to pre-order it from Fat Wreck Chords soon. Hope you check it out and enjoy!"
21Aug, 2012
New Morning Glory Song!
Stereokiller is premiering "Life's a Long Revenge", a brand new song from MORNING GLORY's upcoming Fat debut, Poets Were My Heroes, out August 28th. Pre-order your copy and then read what drummer Early Gates had to say about the song:
"This was another really fun song to record! Ezra had mentioned that he wanted to try to use drum sticks (rather than hi hats, or snare rim knocks) to keep the rhythm during the verses, so we tried a few different approaches. First we tried to tape a drum stick to a cymbal stand, but it kept getting lose and falling. Then we tried to attach the stick to a mic stand. It had the same problem. Also, it just didn't have a nice warm sound. Our final solution was Ezra standing there holding one drum stick with both hands. It had the perfect recoil and sound that we were looking for. For live shows I've schemed a way to hold one drum stick out to become part of the drum kit. I also did the rocking whistling solo on this track.Since it's hard to walk and chew gum (and drum and whistle) at the same time, we been having kids do the whistling at shows."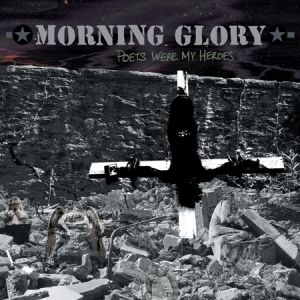 Don't miss their record release show in Brooklyn, NY on August 28th. The first 100 people get their brand new record for free. Tickets here.
17Aug, 2012
Less Than Jake-Borders & Boundaries reissue out October 9th!
Less Than Jake fans, get stoked!! We recently collaborated with the band to give their classic Borders & Boundaries album a worthy and deserved overhaul, including previously unreleased tracks, a live dvd, new artwork and a bunch of other cool shit. Get a rundown of all the details in Chris' statement about the rerelease below.
Fat Wreck Chords and Less Than Jake are happy to announce the re-release of our album "Borders and Boundaries" Originally released in 2000, this release has 15 songs of pop, punk and ska anthems that we are still proud of to this day. The album includes songs that have been a consistent staple in the

LTJ

live set such as "Suburban Myth", "Look What Happened" and the bands signature song about our hometown "Gainesville Rock City". Along with the original 15 tracks, the re-issue comes with completely new artwork, never before released demos and a bonus

DVD

of the entire "Borders and Boundaries" album performed live in it's entirety. Recorded in 2007 in front of a home state crowd in Orlando, Florida, the

DVD

also includes footage of other songs performed that night in addition to the album songs. We were so happy to join the Fat Wreck team back in 2000 and are even more stoked today that we have been given the opportunity to re-release this album. Cheers. See ya on the road—Chris-

LTJ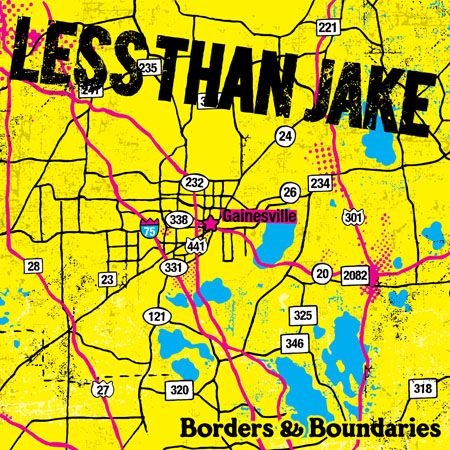 16Aug, 2012
Lagwagon Australian Tour 2012!
Lagwagon have been on an absolute tear since the deluxe reissues of Duh, Trashed, Hoss, Double Plaidinum and Let's Talk About Feelings late last year. 2012 has been an endless trek with non-stop touring through Canada, Europe, and the upcoming US Fat Wreck Tour in October. As if that weren't enough, now they'll be making a trip to Australia in November as well. Crikey! Fans can expect each show to be filled with all the classics. Get your tickets early as they haven't been down under since 2008! Check the dates below.