You heard it right, we'll release Banner Pilot's third full length Heart Beats Pacific on October 25th! Check the cover art below and view the track listing here. Banner Pilot will perform at Riot Fest this October and head to CMJ and Fest with Dead To Me! View their tour dates here. Read what Nate from Banner Pilot had to say about the release below.
When we started working on the followup to Collapser, we thought, "How can we expand our musical horizons? How can we take simple three chord punk rock and elevate it to a more daring level, adding new atmospherics and embracing additional instruments and styles in a way that makes a bold statement about the possibilities that exist in our collective musical language?"

Then we thought, "Wow, we sound like idiots. How about we not do that?" Instead, we stuck to what we know and came up with 11 songs of melodic punk rock. Sometimes fast, sometimes a little more mid-tempo, hopefully always catchy. We did try some new things, but never in a way that'll make you grimace and say, "Oh man, really?" We're not reinventing the wheel on this album. We're just adding some new touches to the wheel—-say, putting spinners on it—-to make it extra awesome.

Is it safe to say that our new album Heart Beats Pacific is like Collapser on steroids, in the sense that we beefed up the songs and suffered absolutely no adverse side effects in the course of doing so? Yeah, I think it's safe to say that. We're all really excited about the songs on this record, and how the record ended up sounding, and we hope you like it too.

-Nate
On October 11th we're releasing the Star Fucking Hipsters' From the Dumpster To the Grave. Their 3rd full length sees the existing line-up (including members of LOC, Ensign, and World Inferno Friendship Society) expand with the addition of Mikey Erg (The Ergs!) on drums and Kelsey (Chump Change) on co-lead vocals. Check out the cover art below and stay tuned as we'll premiere a brand new track soon! Check out their website here.
Tony Sly's new full length, Sad Bear, is coming out on October 11th and we have cover art and a tracklisting for you to check out. Comprised of 12 songs, folks can expect extra instrumentation with additional musicians this time around. Tony Sly has a hell of a tour planned for Europe with Joey Cape, Jon Snodgrass and Brian Wahlstrom, dates here! Check out the cover art designed by Sergie from Samiam below! Read what Tony had to say about the release below:
"this new record was written very quickly on tour and a little bit when I got back from touring on last years release, 12 song program. Like that record it's just me and my acoustic again but this time with 11 different musicians and guests. Although the lyrics on this record are my most uninhibited and honest words ever, I am really happy about putting out this solo record, there is so much freedom of expression on this one"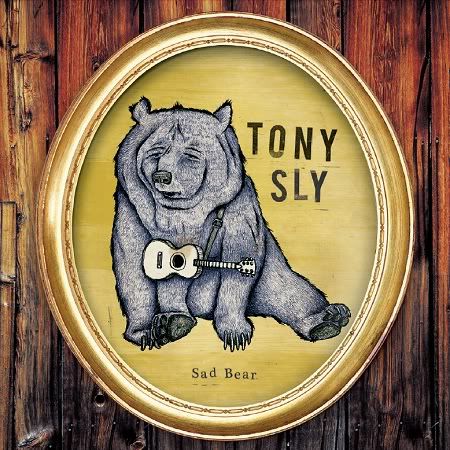 Follow Tony Sly on twitter!