08Mar, 2012
The Real McKenzies – new song premiere & album pre-order
We're releasing The Real McKenzies' first studio album in 4 years, Westwinds, on March 27th and you can listen to a brand new song "The Message" by heading over to Alternative Press. The Real McKenzies draw on both acoustic and electric instruments to blend a potent concoction of classic punk, hard folk and traditional Celtic influence. Head over here to pre-order your copy of Westwinds on CD or vinyl, and don't miss these kilt wearing lads on tour! Dates here.
05Mar, 2012
STRUNG

OUT

premiere new video "City Lights"
STRUNG OUT teamed up with Bankrupt Films to make "City Lights" off their latest release, Top Contenders. Head over to Revolver Magazine to watch the video now! Download two tracks off Top Contenders for free and view their tour dates here.
28Feb, 2012
FAT

signs Morning Glory!
Fat Wreck Chords is thrilled to welcome Morning Glory from NYC's Lower East Side to the Fat family! Their debut Fat release titled Poets Were My Heroes will be out in early summer. Fat Mike had this to say about Morning Glory:
I wasn't really thinking of signing Morning Glory cuz their earlier stuff didn't kill me. Then I heard the new album and Loved it. It's done so well. Great songs, very eclectic and very well written and thought out. I am very stoked to put it out.

Stay tuned for details and like them via facebook here!
21Feb, 2012
Premiere: Useless ID, "Before It Kills" video!
Check out a brand new video being premiered over at Alternative Press of "Before It Kills" off USELESS ID's latest full length Symptoms. Download the track for free by clicking here!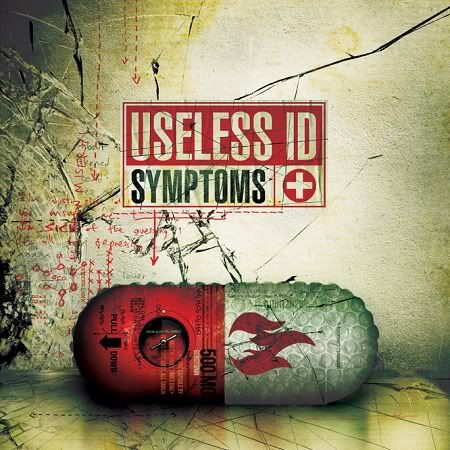 "Before It Kills" Video was Directed and shot by Roi Berger and Ehuod Eitan. Edited by Eran Meshulam
16Feb, 2012
GOOD

RIDDANCE

REUNION

!!
You heard it right, Good Riddance are reuniting! Read an exclusive interview with frontman Russ Rankin; and take a peek below at what motivated them to perform again. Click here to check out the bands upcoming European tour dates. Because we're totally stoked about this, we put all their albums on sale here.
On May 27th, 2007 Good Riddance played our last scheduled show. It was advertised as such and recorded for posterity. Friends and fans traveled from all over to be there and it was a night filled with passion and electricity. In the years since, the members of the group have moved on to raise families, flourish in their respective careers and remain true to many of the band's original ideals. Since that final show we've been asked countless times about getting back together and playing again. We never really considered it an option, seeing as how we'd played our final show ("final" being the key word) and all. When asked why they wanted us back their most common answer was "The songs!
We miss the songs!" As it turns out we miss them as well. After nearly five years, Good Riddance has decided to perform as a band again. The number of shows, when, where and all the other specifics have yet to be determined but for those of us who really missed the songs and those of you who maybe never got to see the band play, there will be Good Riddance shows in 2012 and perhaps beyond. Since that final show we have received offers, as lucrative as they were numerous, to reform for festivals, showcases or various other things. We have turned them all down. This decision has come from an organic desire to play and hear the material again. Many of the factors which drove our initial decision to call it a day are either water under the bridge or no longer relevant to us. We are not trying to compete with anybody, make a living off the band or build a fan base. We just want to play songs which have meant so much to us and so many others.

We look forward to reconnecting with so many of you who made our journey possible as well as perhaps introducing ourselves to an entirely new audience of people who may have heard our records but never saw us play. Good Riddance has always been more than a band. We will also be focusing heavily on promoting and advocating for groups and organizations we support which we believe are key in creating a more just and caring world. We will appreciate any support our fans can offer these groups as we endeavor to stretch our music and it's power beyond the milieu of simple entertainment. We look forward to seeing you at a show soon.