09Sep, 2011
COBRA

SKULLS

"Agitations"

PRE

-

ORDER

NOW

!
Pre-Order Cobra Skulls Agitations NOW! All pre-orders will get a sweet Cobra Skulls patch for free! Check them out this fall on the road

ADD

TO

CART
ADD

TO

CART
08Sep, 2011
Chixdiggit! On Tour In Canada !
Chixdiggit! have announced a slew of Canadian dates to celebrate their 20th anniversary, check them out below! Chixdiggit! released Safeways Here We Come this year and you can download a free track by clicking here.
10/20/11 Moncton, NB Canada The Oxygen
10/21/11 Halifax, NS Canada Reflections Cvabaret
10/22/11 Halifax, NS Canada Pro Skateboards
10/24/11 Montreal, QC, Canada Foufounes
10/25/11 Ottawa, ON Canada Mavericks
10/26/11 London, ON Canada Call The Office
10/27/11 Toronto, ON Canada Sneaky Dee's
10/28/11 Hamilton, ON Canada Casbah
11/10/11 Calgary, AB Canada Republik
11/11/11 Regina, SK Canada Distrikt
11/12/11 Saskatoon, SK Canada Amigos
30Aug, 2011
Gimme Gimmes new song & Preorder!

NOFX

Color Vinyl!
We're releasing Me First and the Gimme Gimmes' new EP Sing In Japanese on September 13th. Check out this exclusive stream of "Hero" and read how Spike tackled learning to sing in Japanese here! The six song EP will be available on CD, 12" vinyl and digitally. Preorder it now! While you're at it buy a copy of NOFX's Frisbee on colored vinyl. Check out the original video for "Hero" by 甲斐バンド (Kai Band). Take a peek at the Gimmes Japan tour dates below.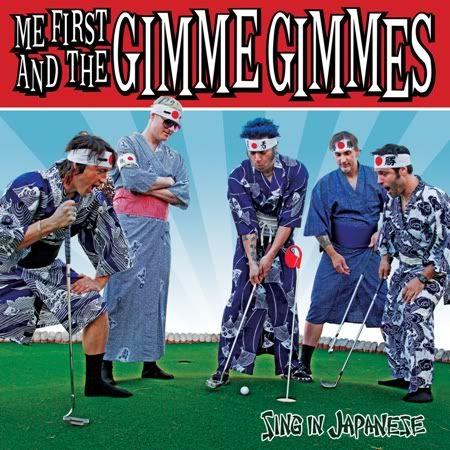 Tour dates:
09/14/11 Tokyo, Japan at Shibuya O-West
09/15/11 Nagoya, Japan at Club Quattro
09/16/11 Osaka , Japan at Muse
09/18/11 Yokohama, Japan at Yokohama Stadium w/ Hi Standard
22Aug, 2011
Live In A Dive –

KILLER

SALE

!!
We've got a sweet sale going so that you can experience the sounds of a real live punk show from the filth and discomfort of your own couch. You just need to flip the record at intermission time and retrieve that 7th beer. Available on CD & LP. Buy them as a bundle or individually!
19Aug, 2011
Frenzal Rhomb Smoko At The Pet Food Factory out today via

ITUNES

!

PREORDER

CD/LP

NOW

!
You've probably spent many sleepless nights wondering what happened to Australia's most popular punks Frenzal Rhomb. Have they gone on walkabout? Were they lost in the Outback? Were they attacked by Russell Crowe? Well, worry no longer. It turns out they've been hard at work in the safe confines of the Blasting Room, under the watchful eye of the legendary Bill Stevenson, churning out their 8th full-length album Smoko at the Pet Food Factory. What's more, Fat and Frenzal have reunited (and it feels so good) to release this epic collection of 16 balls-to-the-wall, tongue in cheek, catchy punk rock songs!
"When will I be able to get Smoko At the Pet Food Factory?", you ask. How about today? Does that work for you? That's right, the album is available on iTunes today!! The physical version on both cd and vinyl will also be available on October 11th , but you can preorder both versions NOW!
Check out the cover art (and try to figure out what on earth the album title means) below, listen to a few tracks and watch (below) a punk rock homage to Alfred Hitchcock from their first single "Bird Attack"! (Tippi Hedren, eat your heart out!)