20Dec, 2012
NOFX

– Xmas Has Been X'ed Video!
Since the world ends tomorrow and all, it really is the last christmas. so NOFX thought they should send us all out on a real positive holiday note with a video for their new single Xmas Has Been X'ed. And the dudes over at Vice Magazine thought that watching this video is definitely a "do". So go watch it and then pre-order the single.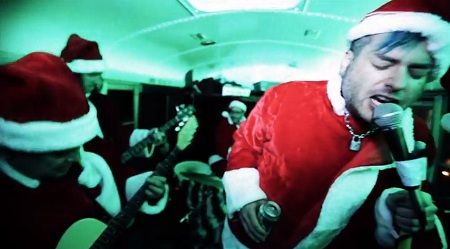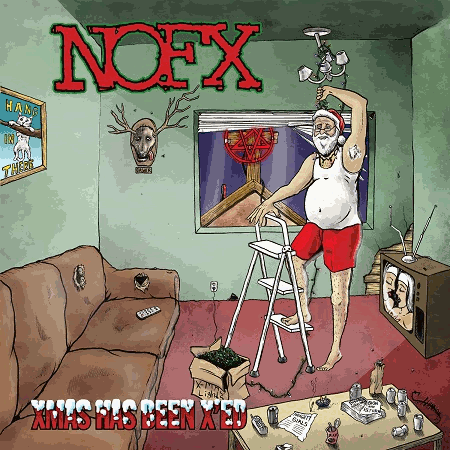 19Dec, 2012
Teenage Bottlerocket + Masked Intruder Tour!
Teenage Bottlerocket are co-headlining a tour with the Queers in February and March of 2013 and will be bringing Masked Intruder along too! Power Pop mayhem! Read what Ray had to say about the tour below:
If someone would have told me we were going on tour with the The Queers in 1995, I probably would have cried (happy tears). Now its 2013,

TBR

is going on tour with the Queers, and I'm just as stoked! Why? Because not only will we be playing with the Queers in Feb/March, but Masked Intruder will be on all the shows as well. Monsters of Pop Punk Tour! We are looking forward to 2013 and this is a great way to start out the year. Come and party with us.
Ray/

TBR
02/21/13 Jacksonville, FL Jack Rabbits w/ The Queers, Masked Intruder
02/22/13 Miami, FL Churchill's w/ The Queers, Masked Intruder
02/23/13 St. Petersburg, FL Local 662 w/ The Queers, Masked Intruder
02/24/13 Orlando, FL Will's Pub w/ The Queers, Masked Intruder
02/26/13 Charlotte, NC The Milestone w/ The Queers, Masked Intruder
02/27/13 Richmond, VA The Camel w/ The Queers, Masked Intruder
02/28/13 Philadelphia, PA The Barbary w/ The Queers, Masked Intruder
03/01/13 Baltimore, MD The Metro Gallery w/ The Queers, Masked Intruder
03/02/13 New York, NY Santo's Party House w/ The Queers, Masked Intruder
03/03/13 Boston, MA Church- Boston w/ The Queers, Masked Intruder
03/05/13 Rochester, NY Bug Jar w/ The Queers, Masked Intruder
03/06/13 Toronto, ON Canada HorseShoe Tavern w/ The Queers, Masked Intruder
03/07/13 Hamtramck, MI Magic Stick w/ The Queers, Masked Intruder
03/08/13 Cleveland, OH Now That's Class w/ The Queers, Masked Intruder
03/09/13 Morgantown, WV 123 Pleasant St. w/ The Queers, Masked Intruder
03/10/13 Newport, KY The Southgate House w/ The Queers, Masked Intruder, The Dopamines
13Dec, 2012
Teenage Bottlerocket "Cruisin' For Chicks" new video
Teenage Bottlerocket have a new video! "Cruising for Chicks" is a real rocker from their latest full length, Freak Out! Head over to The Onion's A.V. Club to watch the premiere. TBR are currently on tour with NOFX and head to Europe with Dropkick Murphys in 2013. Check the dates here!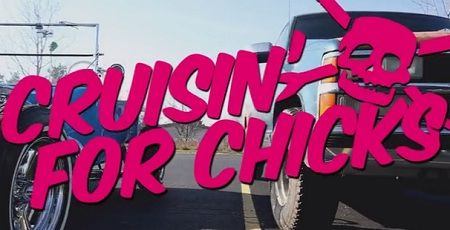 28Nov, 2012
Swingin' Utters – Poorly Formed out Feb. 19th
As promised, we'll be releasing the new Swingin' Utters full length in early 2013! Get ready to redefine just who the Swingin' Utters are, since they're not a band who's ever made the same record twice. And while the tones and arrangements set this record apart from their recent work, there's still plenty of piss 'n' vinegar along with all the other hallmarks of a great Swingin' Utters record: catchy melodies, diverse instrumentation, and intelligent, heartfelt lyrics. If you haven't picked up their latest 7", The Librarians Are Hiding Something, do so now as the title track is the lead song off Poorly Formed, and you can hear it by heading over to our media player. Read below as Darius describes just what went into this new record:
"Our new record was written pretty quickly, more so than anything we've done in the past. One of the reasons, I think, was that Jack had several songs in various stages of completeness, but once he decided to give Johnny the music, and have Johnny write the lyrics and vocal melody to his instrumentation, things started to fly… So there are several of these Johnny/Jack songs on the record (which marks the first songs Jack's written with us). In that way, it was a brand new writing process for us, so it was pretty exciting, and we're really happy with the way all of these songs came out in the end. Mixing with Chris Dugan was an added bonus, and we really hope we can work with him again! We'll be on the west coast in March, as well as a few NoCal record release shows in late February. We're planning on hitting everywhere else in the US (and Canada too!) by the end of the summer. We're going to Australia with Frank Turner and the Dropkick Murphys for a few days in early April (our first time on that continent!), and heading to Europe in July. Hopefully Japan sometime in the fall."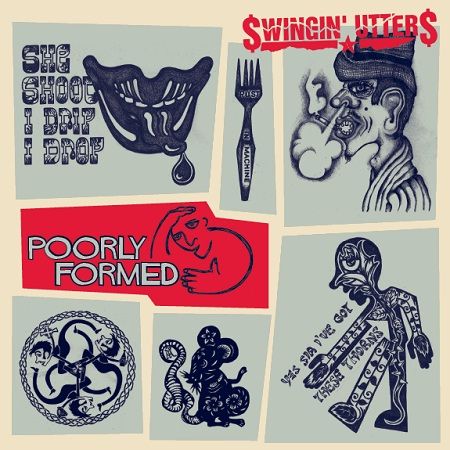 28Nov, 2012
Snuff 7" out today!
Today marks the official release date of the first new slab of Snuff vinyl in just about a decade. In the Stocks is a classic single in all the essential ways: Number one, clearly, is that it is not a CD; it is a 45 RPM 7" vinyl record. Two, the A-side is a hit, a genuine Snuff classic in all senses, destined to be a mandatory part of every Snuff live show from now on (all ONE of them). Three, you get something extra on the B-side, an acoustic version of the Demmamussabebonk classic "Sunny Places", recorded specifically for this single. And a bonus number four for you rarity-obsessives out there, this single version of "In the Stocks" is a completely different mix from the one that appears on the forthcoming 5-4-3-2-1-Perhaps? album! So if you haven't already, go order your copy now.