01Dec, 2011
The Lawrence Arms announce 2012 tour dates!
You heard it right, The Lawrence Arms have announced 2012 touring plans! Check the dates here and read what Brendan Kelly had to say about it below!
In 2011, The Lawrence Arms only played two shows, once with the mighty Dead Milkmen and once out in SF for the Asian Man spectacular. It was, all things considered, a pretty slow year. Now, in the opening moments of 2012, in honor of the apocalypse, we're gonna go ahead and straight up

DOUBLE

our entire last year's worth of playing out in January alone. That's right! We were talking and we realized that we haven't played Detroit since the day Oh! Calcutta! came out (which was 2006, for fucks sake!) We haven't played Cleveland or St. Louis since the fall of that same year, and we couldn't very well play around the midwest without doing a hometown show…SO I'm happy to announce The Lawrence Arms 2012 Megalithic Mondothon World Tour dates, which include, and are limited to the aforementioned Chicago, St. Louis, Detroit and Cleveland. Uh, yeah. That's it. Also, I don't know when we're playing again, so get over here if you're interested. And we're bringing the Holy Mess (winners of the "sweatiest nutsack in Pennsylvania [group category] three years running) and

LORD

(featuring Rob Kellenberger from Slapstick, Tuesday, Duvall, Smoking Popes, Colossal, Slugbug, the Quickness and the Reason etc.) along for the ride, so hold onto your panties/jockstraps. And so forth.
To encourage TLA to add additional tour dates, tweet them here: @badsandwich, @SUNDOWNERMUSIC, @Neil_Hennessy
29Nov, 2011
Fat Wreck Storewide Sale!
Whooops, we missed Cyber-Monday yesterday. Instead we're doing our sale today. Fill up your cart and enter MISSEDIT into the coupon code field at checkout for 20% off your entire order for the next 2 days.
28Nov, 2011
FAT

signs

USELESS

ID!
Fat Wreck Chords is thrilled to welcome Useless ID from Tel Aviv to the Fat family! We'll be releasing their debut Fat album titled Symptoms on February 14th, 2012 and you can read what Fat Mike had to say about them below.
After being friends with and touring with Useless ID (terrible name for a band) for many years now, I decided to sign the Jews to Fat Wreck. Not because of those reasons, but because they made a kick ass record with Bill Stevenson and Jason Livermore. nuff said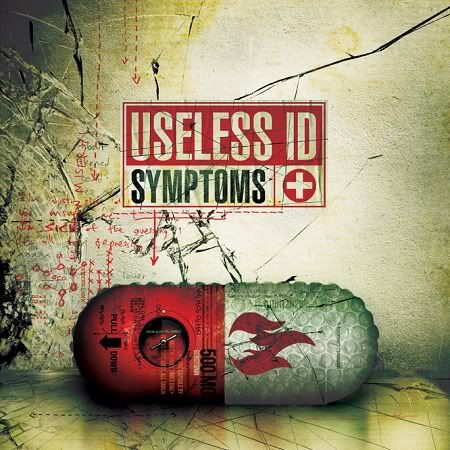 22Nov, 2011
LAGWAGON

Reissues out today!
LAGWAGON's reissues are all out today! Duh, Trashed, Hoss, Double Plaidinum and Let's Talk About Feelings are available now on deluxe CD digipak, double gatefold LP, and digitally, right here.
All last week we doled out tracks from each album as free downloads; get them here.
Filter Magazine premiered the demo version of "Know It All" from the Trashed reissue yesterday. Get it here.
Last but not least, check out the video below of Joey Cape getting his first glimpse of the reissues and giving a full rundown of everything that's included.
22Nov, 2011
LAGWAGON

premier demo version of "Know It All" off

TRASHED

!
Are you ready for a blast from the past? All last week we doled out cool remastered tracks of beloved LAGWAGON tunes in anticipation of the reissues' release date on November 22nd. And now, feast your ears on an old long lost relic from LAGWAGON! Listen to the demo version of "Know It All" off Trashed and download it for free compliments of Filter Magazine.
HERE