06Feb, 2013
SXSW

2013!
Pee-free and punch-free, Fat returns to Austin's South by Southwest Music Festival.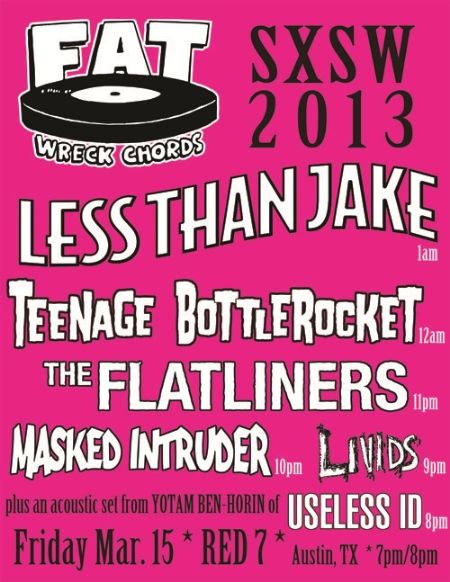 06Feb, 2013
Swingin' Utters "

BRAINS

" listen now!
Less than 2 weeks until the release of the brand new Swingin' Utters record, Poorly Formed! We love the lo-fi grooves and classic punk twangs that circulate throughout the album. Last week, fans got another taste of it with the dynamic and catchy Stuck in a Circle. Today, Revolver Magazine brings you "Brains", an all-downstroked, dark yet hopeful Johnny/Jack composition, and another example of the diversity contained on Poorly Formed. Swingin' Utters kick off their tour in February in North America and continue on to Australia with Dropkick Murphys at the end of March. Read what singer Johnny Bonnel had to say about the song below:
Jack wrote the music, I wrote the lyrics. This was my favorite music Jack sent me to write a song to. When we (Jack and I) went in to record a rough demo for this it was originally titled "He Must Respect The Chemistry" and needed some tweaking. "Brains" was inspired by my wife, Velvet Underground's "Sunday Morning," The Cure and The Walking Dead. It's never just one thing!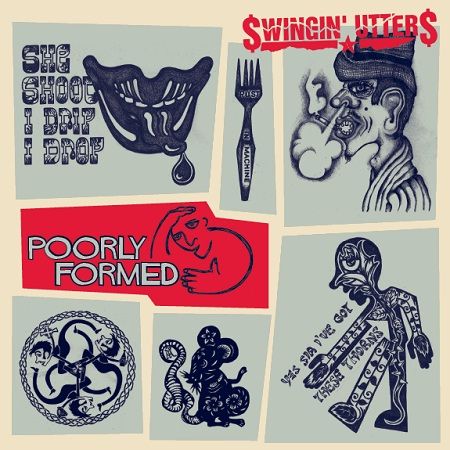 05Feb, 2013
Masked Intruder Out Today!!
If you've been able to attend a few Masked Intruder shows, I'm sure you left with your pockets significantly lighter. They have sticky fingers after all and have spent countless hours honing their skills in the clink. Due to prison overcrowding these misfits were released and have been trying to keep their noses clean by writing some new material. Details on that later because today is the official release day for these career criminals' first album on Fat. No one likes the word "release" like these guys so we're giving away "25 to Life" from their self-titled debut full length, originally released in 2012 on Red Scare, now on Fat and on vinyl for the first time. In a couple weeks, Masked Intruder join the mighty Teenage Bottlerocket and The Queers for a slew of U.S. shows and then extradite themselves to Europe this summer. All dates here.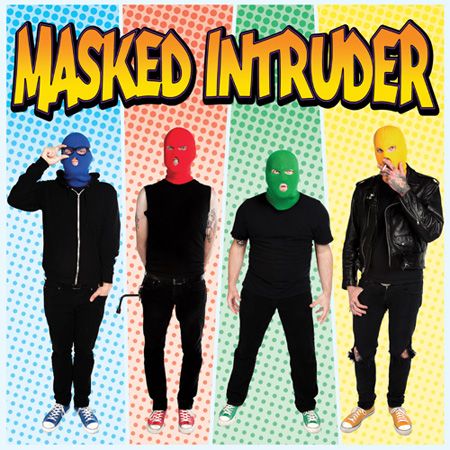 31Jan, 2013
Night Birds 7" on Fat!
Fuck yes! We've been longtime fans of East Coast surf punks Night Birds and after heated contract negotiations and the promise of new leather jackets (for us, duh), they agreed to give us a 7-inch! Maimed for the Masses is a proper 4-song EP and will see the light of day on May 7th. The title track will be your first bloody taste of their upcoming full length, Born To Die In Suburbia, to be released by Grave Mistake Records this summer, while the B-side will contain 3 rippers exclusive to this EP. Additionally, Marissa Paternoster from the Screaming Females did the cover art. If you're new to the game, let us introduce you to Night Birds:
Night Birds is comprised of four thoroughly modern morons from the New Jersey shore and Brooklyn, NY. After one listen it will only seem right that these guys spawn from the same state that brought you such class acts as the Misfits and Adrenalin OD. This high-octane surf-inspired punk rock band formed in the spring of 2009 following the demise of bassist Joe Keller's band, The Ergs! While they take cues from the greats of 1980's hardcore/punk bands like the Circle Jerks, Zero Boys, Adolescents, and Dead Kennedys, they still manage to keep it new and fresh and consistently take it to that next level. To date, the band has released three 7" EPs as well as their 2011 debut album, The Other Side of Darkness on Grave Mistake Records, as well as playing nearly 200 shows all over the United States, Canada, and Europe. If you like Seinfeld, pizza, horror movies, or any combination of the three, Night Birds may be your new favorite band.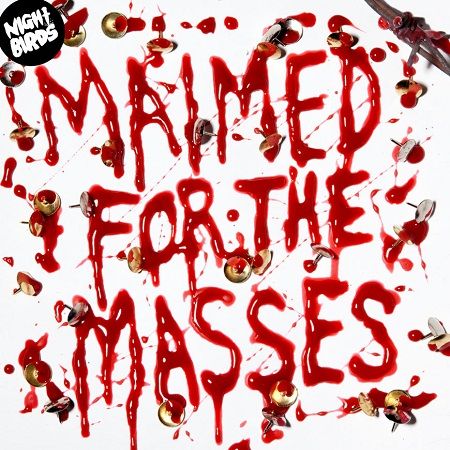 Night Birds tour dates!
Follow Night Birds on twitter or head over to their Facebook page.
30Jan, 2013
Rock Out With Your Chalk Out!
Go support the Miraloma Elementary School's aspiring musicians at this benefit show with Lagwagon, Dead To Me, Nothington, and Hungry Tiger. And featuring Eric Melvin aka The MELVINATOR DJing between sets!