07May, 2013
Maimed for the Masses out today!
NIGHT BIRDS' brand new EP Maimed for the Masses is out today and you can order it here! These guys are making the most of their year with no signs of slowing down. We've already premiered "Maimed for the Masses" and these East Coast surf punks have their entire EP streaming over at Alternative Press right here, right now. AP also included a nice run down from vocalist Brian Gorsegner like this fine quote "We have all chipped plenty of teeth, gotten bruised up, sliced up, even a busted rib along the way. There is something about that 30 minutes when you're playing where your well being just doesn't seem to matter." We love existentialism. So, what are you waiting for? Order your copy, check their tour dates, and get ready for their upcoming full length; Born to Die in Suburbia, to be released by Grave Mistake Records on July 9th!

Check out a couple of reviews here and here!
30Apr, 2013
SUNDOWNER

signs to

FAT

!
Holy smokes, we've got another goodie for you: Fat will be releasing the next Sundowner record! Sundowner is the solo outlet of Chris McCaughan, the songwriter, vocalist and musician from Chicago, Illinois who also happens to be the guitarist and co-lead vocalist of The Lawrence Arms. Sundowner, whose studio albums feature Lawrence Arms bandmate Neil Hennessy, debuted in 2007 with the release of Four One Five Two on Red Scare, followed in 2010 by We Chase the Waves on Asian Man. Chris says, "Both records were different and needed to be on different labels, this one follows the pattern." On writing the record Chris reflects "It was all written and recorded in Chicago, and in a lot of ways the record is about the city." While we're not quite ready to debut a track you can get reacquainted with Sundowner via Chris' soundcloud player here. Read what Chris had to say about signing to Fat below:
Fat Mike called me up to talk about the new Sundowner record and I said, "I really didn't think you'd like it…" and he said something like, "Yeah, I didn't think so either. I was kinda surprised. It's a pretty good record. Good songs." And, well… here we are. Got lots of love for the Fat Wreck crew and I'm extremely stoked to be teamin' up with them to release this new album. Furrr sure. -Chris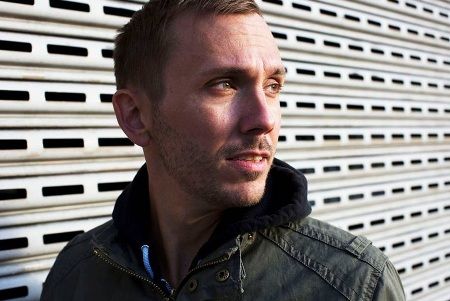 Photo by: Ben Pier
26Apr, 2013
Get Dead – Bad News out July 23rd!
The release of Get Dead's debut Fat full-length, Bad News is all set for July 23rd! Bad News features 12 punk infused tracks showcasing their diversity from rock and roll riffs to introspective acoustic numbers. Recorded at Motor Studios and produced by Fat Mike, you can read what vocalist Sam King had to say about the band's experience below:
All of us in the Get Dead camp are obviously really excited to have Fat behind us. I slept in a park like a hobo so I wouldn't miss our first recording session for the Bad News album at Motor Studios in SF. Fat Mike helped with production, heckles, and beer when needed which was appreciated. Our bass player Tim also had the birth of his first child, Franki Lou, which made things that much more awesome. We will be touring Europe in July and hopefully a U.S. Tour sometime around September.
07/19/13 Dulmen, Germany School's Out For Summer Open Air
07/20/13 Wagersrott, Germany Enzo Festival
07/21/13 Tabor, Czech Republic Might Sounds Festival
07/22/13 Tabor, Czech Republic Orion
07/23/13 Prague, Czech Republic Cross Club
07/24/13 Brno, Czech Republic TBA
07/25/13 Altenburg, Germany Irish Pub
07/26/13 Berlin, Germany Wild At Heart
07/27/13 Bausendorf, Germany Riez Open Air
08/03/13 Luxembourg, Luxembourg Soul Kitchen
08/08/13 Dusseldorf, Germany TBA
08/22/13 Aulendorf, Germany Irreal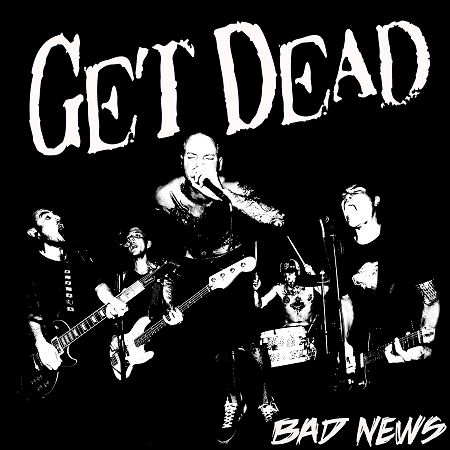 24Apr, 2013
TEENAGE

BOTTLEROCKET

tour with Face to Face!
Road warriors Teenage Bottlerocket join Face to Face on a massive U.S. tour beginning April 24th in Reno, NV. The Laramie, WY punks continue supporting their latest offering, Freak Out! released in July of 2012 and you can download a couple tracks for free right here! TBR are hitting just about every city in the U.S. and if you're unlucky and can't make a show, you can watch these blistering videos of the band performing in Montreal last year, where they'll be revisiting on this tour as part of the Pouzza Fest! Read what TBR had to say below:
Hey friends, we are busier than ever and really stoked! We just got done recording a song for the Tony Sly tribute at the Blasting Room, we are playing this year's Pouzza Fest in Montreal and if that's not enough excitement, we are hitting the road for 2 months with the one and only Face to Face! We are also working out tour dates for later in the year and it looks like we are going just about everywhere, so keep checking back with us as new shows are coming in all of the time! Come party with us!
19Apr, 2013
Tony Sly tribute album
Tony was a fucking amazing songwriter and one of my dearest friends. His death was traumatic. Horrible. I've had friends die, but this was different. Tony wasn't finished.
I've been putting together this tribute comp for some time. It's incredible how many bands have called me wanting to be on it. It's been my absolute privilege to put this together. What I wanted to show on this record is how amazing Tony's songs are.You can tell a song is great when it can be done in any style and it's still great. That's what this comp is about. All the bands are doing No Use for a Name songs or Tony Sly songs with their own take. It's a real tribute to his songwriting.
I wanted to make a comp that Tony would be so proud of. These bands were his closest friends and his favorite bands. I thank all of them for stepping up and showing their love and respect to Tony and his family. It'll come out in a few months and we're gonna have a fucking crazy party when it does. You're all invited to do the same.
- Fat Mike

Some of the bands:
Bad Religion, Lagwagon, Dropkick Murphys, Rise Against, NOFX, Frank Turner, Pennywise, Gaslight Anthem, Bouncing Souls. And about 20 more…