11Oct, 2012
New

SNUFF

Stuff!!
We are thrilled to announce that Snuff is back where they belong, here on Fat Wreck Chords! Snuff's first studio album in nearly a decade is called 5-4-3-2-1-Perhaps! and will be released early next year, but with our pre-order AND digital available very soon! Luckily you don't need to wait 'til then to hear some new Snuff, because the real news of the day is that we have their brand new single In the Stocks available for PRE-ORDER, and if you order it now, you'll immediately receive the music digitally! The A-side contains the album's lead track, and is truly an instant Snuff classic. And speaking of classics, the B-side contains an exclusive, brand new acoustic version of the classic Demmamamussabebonk song "Sunny Places"! So get in the stock, err, on the stick, and order your copy today.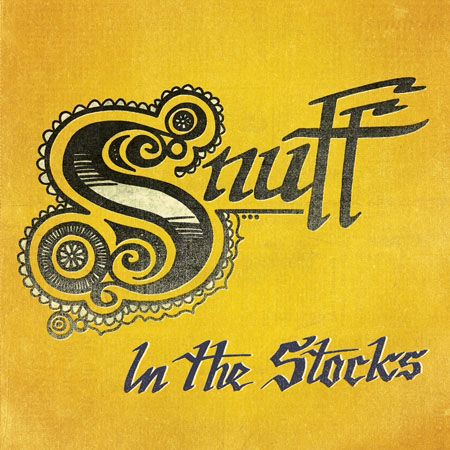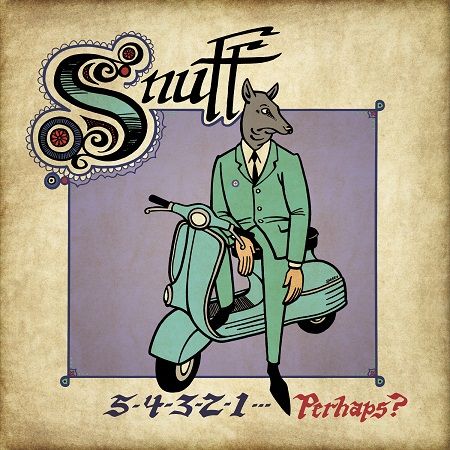 09Oct, 2012
Cobra Skulls & Less Than Jake out now!
It's release day for the new Cobra Skulls Eagle Eyes 7" and Less Than Jake's Borders & Boundaries reissue. Listen to the new Cobra Skulls single on our player and go here to read a new review. The band is currently on tour with the Riverboat Gamblers and will be debuting the Eagle Eyes video soon! Less Than Jake's classic Borders & Boundaries gets the reissue treatment with demo tracks, a DVD with the album performed live in its entirety (plus more!), with Horsebites art treatment and tour story liner notes. Click on the album covers below for more details and to order your copies!

05Oct, 2012
Less Than Jake greets

AND

salutes you!
Wow, as if one Less Than Jake release isn't enough for one month, we've got another! Over the last year, Less Than Jake sold a couple new EP's on tour. Unfortunately, with the reach of the new EP's limited to those who could attend a show, and with some of their strongest material in years, it seemed like a proper album was in order. So the band assembled the two EP's, added 2 previously unreleased bonus tracks, and re-sequenced everything into one cohesive record, Greetings and Salutations. Pre-order for all formats starts NOW! Orders will ship as soon as we get our stock in early December, but the digital will deliver to you on October 16th!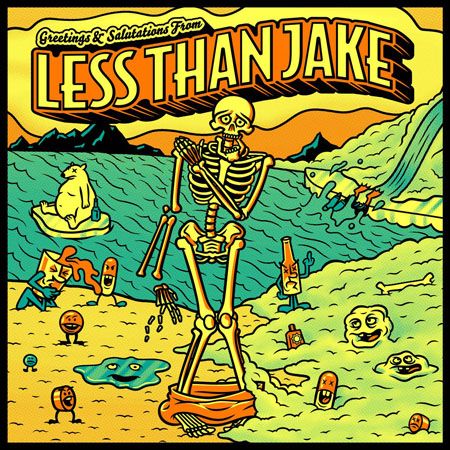 03Oct, 2012
FAT

TOUR

STARTS

TODAY

!
Kicking off the Fat Tour 2012 at the Triple Rock in Minneapolis, Lagwagon, Dead To Me, The Flatliners and Useless ID will be playing 20 shows across the eastern United States and Canada, wrapping up at Fest 11 in Florida.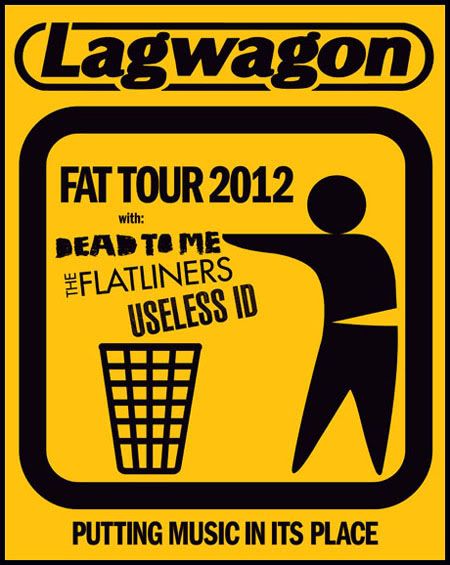 10/03/12 Minneapolis, MN Triple Rock
10/05/12 Chicago, IL The Bottom Lounge
10/06/12 Newport, KY Thompson House
10/07/12 Detroit, MI Magic Stick
10/09/12 Pittsburgh, PA Altar Bar
10/10/12 Cleveland, OH Grog Shop
10/12/12 London, ON Canada Call The Office
10/13/12 Toronto, ON Canada Phoenix Concert Theatre
10/14/12 Montreal, QC, Canada Metropolis
10/16/12 Cambridge, MA Middle East
10/17/12 Asbury Park, NJ Asbury Lanes
10/18/12 Philadelphia, PA The Trocadero
10/19/12 Brooklyn, NY Music Hall of Williamsburg
10/20/12 New York City, NY Rocks Off Concert Cruise
10/21/12 Washington, DC Black Cat
10/23/12 Virginia Beach, VA Jewish Mother
10/24/12 Carrboro, NC Cat's Cradle
10/25/12 Charleston, SC The Music Farm
10/26/12 Atlanta, GA The Loft
10/27/12 Gainesville, FL Florida Theater of Gainesville FEST
27Sep, 2012
Preorder Thursday!!
Preorder all of our upcoming releases now! Swingin' Utters The Librarians are Hiding Something 7", Old Man Markley Blood on My Hands 7", and The Flatliners Destroy To Create LP are all available to preorder now!