28May, 2013
RISE

AGAINST

RPM

10 out today!
Holy, where does time go? It's hard to believe it's been 10 years since the release of RISE AGAINST's landmark album Revolutions Per Minute. We're stoked to celebrate the 10th anniversary with the release of RPM10, out today! This enhanced edition of Revolutions Per Minute features 10 bonus tracks of demos along with the originally recorded album and expanded packaging, including personal accounts from the band members about the creation of the album. RPM10 is the perfect nod to an album that defined a genre and hasn't lost a bit of steam over the past 10 years. Head over to Alternative Press and read a track by track by singer Tim McIIrath. Then go to SPIN where they're premiering the demo version of Heaven Knows!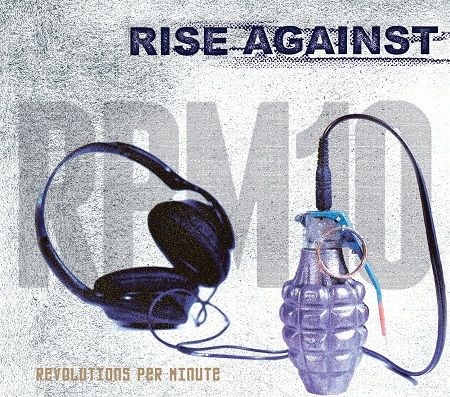 21May, 2013
Rise Against – Listen to the "Like the Angel" Demo now!
RPM10, the 10th Anniversary Edition of RISE AGAINST'S landmark album Revolutions Per Minute, comes out on May 28th but you can hear a song premiere of the demo version of "Like the Angel" over at Rolling Stone right now! Then, head over here to order your copy today.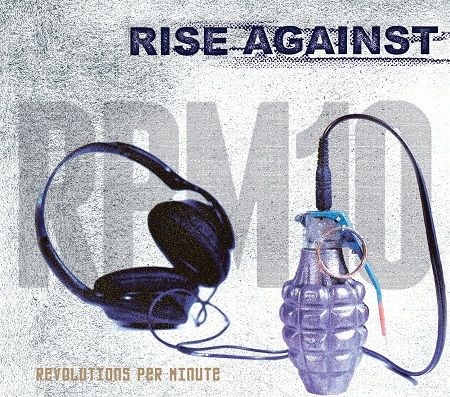 16May, 2013
Chixdiggit! classics now on Fat! Preorder now!
Canada's proudest pop-punk band, Chixdiggit! celebrate 20 years as a band this year! These bards of the north know how to write a catchy, fast paced tune or two and on July 23rd, we'll be releasing Double Diggits! Say what? Pay close attention because this release is legit. Classic Chixdiggit! albums Born On the First of July and From Scene To Shining Scene are getting a makeover. Both albums were originally released on Fat's skinnier counterpart Honest Don's but never quite received the attention they deserved. This is why we not only re-mastered both albums, but combined them onto one fully loaded disc, what with the 8 super rare bonus tracks we also tacked on! Vinyl nerds rejoice because while both LP's have been out of print, we are reissuing them complete with the bells and whistles of the CD (re-mastered plus bonus tracks). Stay tuned for Chixdiggit! tour dates and get ready to light those firecrackers on the First of July!

Pre-order Double Diggits, Born on the First of July, From Scene to Shining Scene, AND Get Dead's Bad News NOW!
14May, 2013
Morning Glory EP out today!
MORNING GLORY's new 7" "Born to December" is out today! The a-side is culled from last year's full length, Poets Were My Heroes and is backed with two songs exclusive to this EP, and you can order it now! Ezra, singer for Morning Glory had this to say, "While Born is a 6 ½ minute epic, the two B-sides are never-before-heard rockers which were tracked during the same sessions in early 2012." Lucky for you we're streaming the entire EP over at New Noise Magazine AND running a contest! If you missed their also-epic video for "Born to December", you can watch it right here. Check out what's been going on in the Morning Glory camp from bassist Metal Chris:
Our first European tour ended a few weeks ago and we saw there was so much fun to be had that we found ourselves poring over maps, making all kinds of plans for more places to play. We realized we were only scratching the surface of some wild touring. Then unexpectedly though perhaps fortuitously, our drummer departed, which has briefly anchored us here in New York City. This is where we take a deep breath, cough out some black stuff and get back to work in the studio to finish up the new material we've been writing. I'm not ashamed to say it's some damn good stuff. Hold tight, we'll be pulling those maps out soon enough.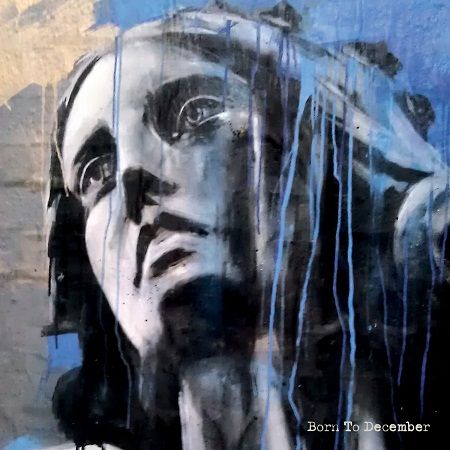 09May, 2013
Swingin' Utters hit the road!
Swingin' Utters kick off a hefty tour at the infamous Punk Rock Bowling on May 25th with a slew of other killer bands. They'll be supporting their latest offering, Poorly Formed and you can download the title track for free right here! The Utters' will tackle most of the Midwest, Canada and the East Coast before heading off to Europe. Be sure to check their tour dates, scope them out on the lanes, and check out a video of their recent performance at the Fat Record Store below.