01Mar, 2013
New Morning Glory 7" in May!
We thought it fitting to release a winter themed 7" in the spring since Morning Glory encapsulate so many of the tenets of warmth and cold. They're punks after all, yet they have a sweet uplifting side which you can hear in the heavily piano-laden song Care of Me from 2012's full length, Poets Were My Heroes. This spring we'll release the Born to December single, the a-side also culled from Poets Were My Heroes, backed with two previously unreleased songs. These East Coast punkers are gearing up to jump the pond on an extensive tour of Europe and just completed filming an epic video for "Born to December" which we'll be premiering soon. In the meantime, read what Ezra from MG had to say about the release below:
This [Born To December] happens to be my personal favorite tune off of the Poets record, so I am very excited that it is going to be our first 7" single. Ever. While Born is a 6 1/2 minute epic the two B-sides are never-before-heard rockers which were tracked during the same sessions in early 2012. We're printing this one on camo vinyl- it's going to be very special! And not only that, to help celebrate this release we did a Born video, our first ever. It was a massive production with no budget and involved 40 extras and crew members to be out in the cold New York winter all day for a few days. It made us do some serious reflecting on the title of the tune, and we all agreed our next video must be called Born to July, or Born To The Bahamas, or some such warm fuzzy nonsense. Next month we'll be touring Europe, and since it's our first time, we hope to see all you punks, rockers and karaoke heads alike- out at our UK shows to help us sing every word.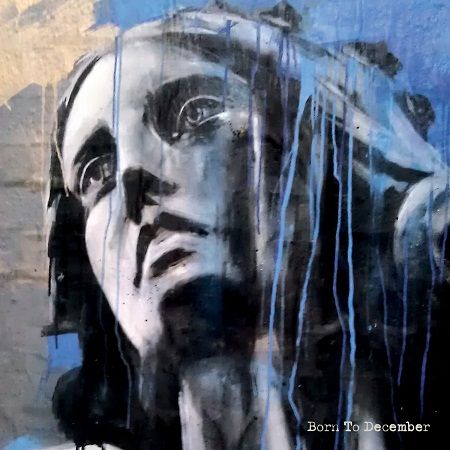 27Feb, 2013
Old Man Markley debut new song on

CMT

!
L.A. bluegrass punks Old Man Markley have premiered their new song "Train of Thought" today on CMT! The song is from their new album, Down Side Up, due out March 5th and available for pre-order here! The album features thirteen tracks that blur the lines between bluegrass, country and punk, like the recently released singles Blood on My Hands and Rehearsal.
Old Man Markley are currently on tour with Dropkick Murphys, with additional spring & summer dates coming soon.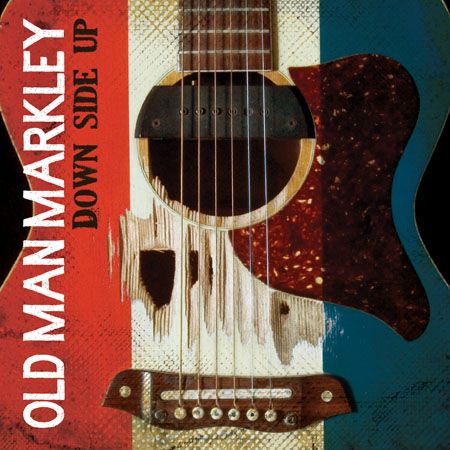 21Feb, 2013
Fat Get(s) Dead!
Get Dead is recording a new album at Motor Studios right now and we're gonna put it out this summer. Word on the street is they've already been banned from Thee Parkside and while that may scare some labels off, we at FAT embrace chaos. So, GET STOKED, GET DEAD! And prepare for a balls out eclectic acoustic guitar rock outfit who have already toured Europe, and the United States. Head over here to watch a video and stay tuned for a release date!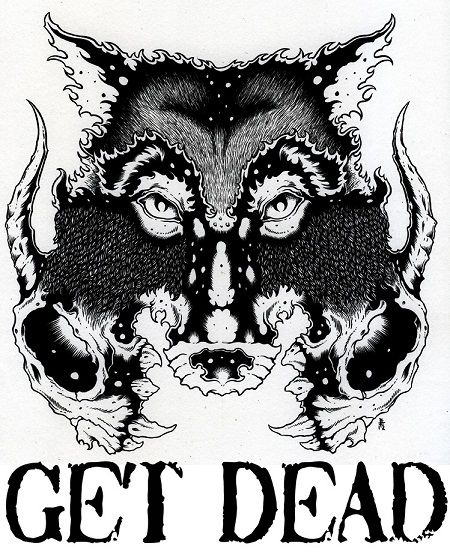 20Feb, 2013
NEW

OLD

MAN

MARKLEY

SONG

!
We're thrilled to announce the premiere of the second single off the upcoming Old Man Markley full length Down Side Up. The track is called "Rehearsal" and you can find it over at AmericanSongwriter.com. Down Side Up is due out March 5th but if you're not the patient type, you can pre-order it now! Get your dancing boots on because OMM will be joining Dropkick Murphys tomorrow in Cleveland, OH for a 3 week run together. Check the dates below.
Old Man Markley Tour Dates:
Feb 20 – Columbus, OH – Woodlands Tavern
Feb 21 – Cleveland, OH – House of Blues (w/Dropkick Murphys)
Feb 22 – Chicago, IL – Aragon Ballroom (w/Dropkick Murphys)
Feb 24 – St. Paul, MN – The Myth (w/Dropkick Murphys)
Feb 26 – Dallas, TX – House of Blues (w/Dropkick Murphys)
Feb 27 – Austin, TX – Stubb's BBQ (w/Dropkick Murphys)
Feb 28 – Houston, TX – House of Blues (w/Dropkick Murphys)
Mar 1 – Gulf Breeze, FL – Paddy O'Leary's
Mar 2 – Lake Buena Vista, FL – House of Blues (w/Dropkick Murphys)
Mar 3 – St. Petersburg, FL – Jannus Live (w/Dropkick Murphys)
Mar 4 – Atlanta, GA – Tabernacle (w/Dropkick Murphys)
Mar 5 – Charlotte, NC – The Fillmore (w/Dropkick Murphys)
Mar 6 – Norfolk, VA – The NorVa (w/Dropkick Murphys)
Mar 8 – Philadelphia, PA – Electric Factory (w/Dropkick Murphys)
Mar 9 – Trenton, NJ – The Mill Hill Basement (w/Bryan McPherson)
Mar 11 – Washington, DC – 9:30 Club (w/Dropkick Murphys)
Mar 12 – Maxwell's – Hoboken, NJ
Mar 13 – New York, NY – Terminal 5 (w/Dropkick Murphys)
Mar 14 – Northampton, MA – Iron Horse Music Hall
Mar 16 – Asbury Park, NJ – Asbury Lanes
Mar 17 – Pittsburgh, PA – The Smiling Moose
Mar 20 – Des Moines, IA – The Lucky Monkey
Mar 21 – Denver, CO – Marquis Theater
Mar 22 – Salt Lake City, UT – Burt's Tiki Lounge
Mar 24 – Fullerton, CA – The Slidebar
Mar 28 – San Diego, CA – House of Blues (w/Tiger Army)
19Feb, 2013
SWINGIN'

UTTERS

OUT

TODAY

!
It is release day for the new Swingin' Utters full length Poorly Formed. For weeks we've been doling out tracks and last week Alt Press premiered the new full length in its entirety along with a track-by-track commentary with Darius and Johnny, offering a keen insight into what galvanizes them as songwriters. Today, to celebrate their release and to mark their longevity of being together for 25 years, Seattle Weekly posted this in-depth feature. For our part, we're giving away the title track "Poorly Formed" as a free download so grab it now. Order the album here. Read a new review, enter a contest, and check their tour dates here.