02Jul, 2013
New Get Dead song!
San Francisco punkers GET DEAD have premiered their new song "The Process" today on Alternative Press! The song is from their new album, Bad News, produced by Fat Mike, due out July 23rd and available for pre-order here! Bad News features 12 punk infused tracks which showcase the band's diversity, from rock and roll riffs to introspective acoustic numbers. Just read what Alternative Press had to say about the full length here and don't miss them on tour. EUROPE, hide your beer because they're coming for you!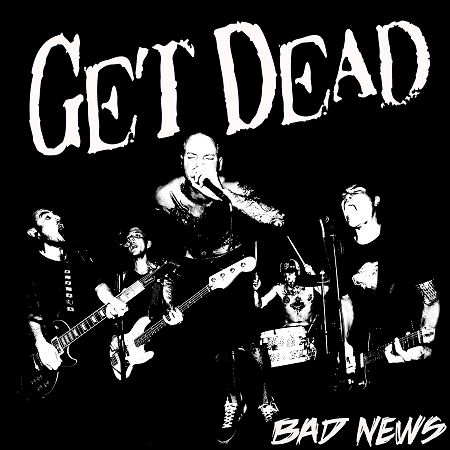 02Jul, 2013
Preorder Propagandhi – How To Clean Everything (20th Anniversary Edition)

NOW

!
Pre-Order How To Clean Everything (20th Anniversary Edition) NOW! We are also offering an exclusive Tab Book for the entire album! With both guitar and bass transcribed by Jesus H. Chris himself, the book is available bundled with the reissue or on its own.
21Jun, 2013
New Sundowner album on the horizon!
Dusk. Mist. Cemeteries. City skylines. Autumn. FEELINGS. Fleeting moments. These are some of the things that come to mind when we think of Chris McCaughan's band, Sundowner. In addition to his work as the guitarist and singer in The Lawrence Arms, over the last seven years Chris has amassed an impressive body of work and played all over the world as Sundowner. On September 3rd, Fat will release his third studio album, Neon Fiction. This time around, Chris is once again joined by multi-instrumentalist and fellow Lawrence Arm, Neil Hennessy. The two have boldly expanded their horizons to experiment with full band instrumentations, dynamic arrangements, and stylistic departures from previous records. Together, Chris and Neil entered Atlas Studios (Alkaline Trio, The Menzingers, Masked Intruder) and crafted ten songs that feature indelible new melodies and Chris' most personal and confident lyrics. Head over here to view his upcoming show dates and read on for a message from Chris:
Hi there. I feel like we've been withholding valuable information for long enough, so here are some gritty details on the new LP. Most importantly, it's coming out just in time to be the soundtrack to your fading summer! And, secondly, I am stoked to finally share the album cover, tracklisting and the title. Yessir! My good friend, New York City-based photographer, Ben Pier, shot the cover for the record. The photo is awesome and totally captures the vibe of the album. He's got an amazing way of seeing the world and was instrumental in helping to discover the whole aesthetic of Neon Fiction. You should go check out his work. He's a rad photographer and an even better dude. Can't wait for you all to hear these songs.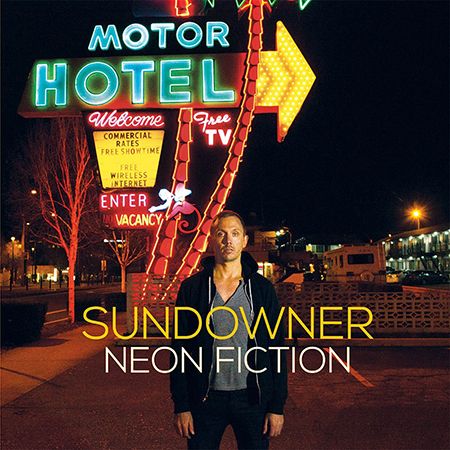 Follow Sundowner on twitter
18Jun, 2013
Teenage Bottlerocket – Freak Out Video!
Teenage Bottlerocket are unleashing a new video for "Freak Out!", the title track from their latest full length, at Rolling Stone! TBR are currently on tour with Face to Face and have JUST announced a co-headlining tour with The Queers this Fall! View their dates and read what Miguel, bass player from TBR had to say about making the video with director Andrew Seward below:
Our buddy Andrew Seward invited us to a warehouse to get weird. We weren't entirely sure what kind of weirdness he was talking about but we decided to roll the dice and meet up. Turns out he was talking about a music video, some of us felt relief that it wasn't some sort of SM party or something, some of us were not as relieved. Anyway we shot this video. We drank beers, played music and broke things. It was super fun. We are adults. Oh and then we ate tacos, like adults. We love Andrew.
17Jun, 2013
New Useless ID video!
Scenepointblank is premiering the new USELESS ID video "Symptoms", the title track from their latest full length. They'll be hitting Italy and Russia this summer with plans for Japan and Australia in the Fall. Symptoms was released in July of 2012 and you can download two free songs here. Guy gives us some background on the song:
While at the studio recording Symptoms with one song short to complete the album, Yotam played a few quiet acoustic demos of potential songs to producer Bill Stevenson. Bill said that out of all the demo songs Yotam played, "Symptoms" stands out and that he thinks it's got to be one of the best songs on the album if we will record it. He was surprised we didn't play that one for him till that point. Bill actually liked the song so much that he ended up recording his own lead vocals for the choruses. The video was done by the young and talented Yotam Goren who is a local fan of the band.
Tour Dates:
06/23/13 Calco, Italy Bong Festival
06/24/13 Magenta, Italy Ideal
06/25/13 Genova, Italy Lucrezia
06/26/13 Bologna, Italy Freaked Out Club
06/27/13 Viareggio, Italy Corsaro Rosso
06/28/13 Livorno, Italy Surfer Joe Diner
06/29/13 San Giacomo, Italy Bobby's Bar
06/30/13 Oasi San Martino, Italy Acquaviva Delle Fonti
07/02/13 Moscow, Russia FM Club
07/03/13 St Petersburg, Russia Club Dusche
07/04/13 Dovrav, Russia Club Okolitsa
07/06/13 Belgarad, Russia Club Roxbury
07/07/13 Rostov on Don, Russia Club Podzemka
07/10/13 Ljublana, Slovenia Punk Rock Holiday