19Jul, 2016
NOFX

– First Ditch Effort –

OUT

Oct. 7th! New Song!

First Ditch Effort – out October 7, 2016. "Six Years on Dope" – listen now! NOFX – on tour this summer!


18Jul, 2016
Strung Out head to Europe!
Hello, Monday! Europe, we have something to power you through the rest of your week. Next month, STRUNG OUT descend on your shores with a slew of dates. They aren't messing around either, with Russia on the schedule too, so be sure to check out all the dates and info.
14Jul, 2016
toyGuitar – Move Like a Ghost – out Sept 2nd!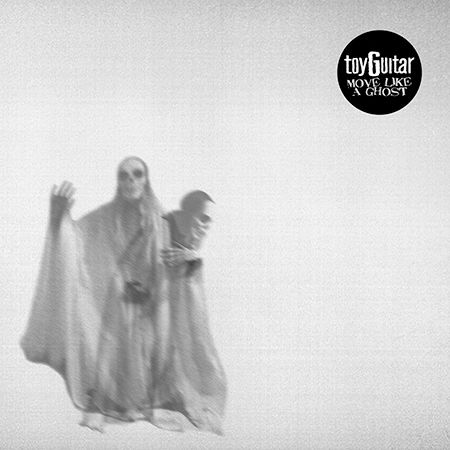 Are you feeling the heat? Here's our current mood. Today, we have some pretty "chill" news to share. On September 2nd, we'll release a brand new toyGuitar EP. Loaded with six songs, and recorded by the talented Chris Dugan at JingleTown, Move Like a Ghost is toyGuitar at their very best. The EP weaves between a unique blend of edgy garage source, 70's protopunk, and undeniably melodic pop. Read what guitarist/vocalist Jack Dalrymple had to say about the writing process below:
Sooooo…we recorded the "Move Like a Ghost" EP with our bud, and all-around ruler, Chris Dugan over in Oakland, Ca. at Jingletown. We wrote it because we all loved the idea of a 10 inch at 45 rpm. It sounds ruling and it kinda fits our whole, not wanting to play longer than 30 min vibe too. I personally love short and sweet records. We recorded it the day after we got back from that tour with some

SXSW

shows. Plus, since it's not a full-length, we had even more time to crush cheeseburgers, get stoned, and hang out with each other more, doing what we absolutely love doing. I think collectively what we bring to the table and the way we are on stage together, is reflective of people that love being around each other, that trust and support one another, through the good and bad. So why not make another record with each other, on the best label, with the best bands and the most supportive family under those circumstances? No brainer!!! We have some States/Europe lined up for 2016 so far…we'll keep ya posted!
13Jul, 2016
NEW

GET

DEAD

SONG

!

PRE

-

ORDER

NOW

!
We are only two weeks away from the July 29th release of GET DEAD's killer new full-length, Honesty Lives Elsewhere! Today, however, we have something to tide you over. Head to Brooklynvegan and listen to the premiere of the second single, "Dyin' is Thirsty Work." But don't just take our word for it, check out what GET DEAD had to say about the song:
"'Dyin' came together in kind of a weird way. Initially I thought it wouldn't make the album since it's kind of nebulous and funky, but it's slowly become one of our favorites. Ultimately, it's about being a product of your environment, but not letting that fact dominate you and, instead, using it to your advantage."
You'll be able to see their raucous live show soon, as they'll be tearing it up in Japan, North America, and Europe. Don't miss it! Now that you're sufficiently pumped up, pre-order your copy today. While you're at it, we've got a sweet color repress of SWINGIN' UTTERS' classic Five Lessons Learned available as well.
07Jul, 2016
Joey Cape Handcrafted Video Session on LR Baggs
If you're anything like us, you'd rather sit at work and watch YouTube, than do your daily routine. Well, you're in luck, because for the next 10-15 minutes you can do just that by watching an LR Baggs handcrafted video session with Joey Cape. Check out the interview below, and then head to their website to watch the live studio footage!