21Jan, 2015
Home Street Home 7", Leftover Crack and

LTJ

out today!
Last Friday, we debuted the first song from Home Street Home—"Seeping Beauty"—compliments of Entertainment Weekly. The two song 7-inch that it comes from—out today—is the first introduction to the release of Home Street Home: Original Songs from the (S)hit Musical, out on February 10th. If you missed our exclusive pre-order to attend Home Street Home – Live In San Francisco, be sure to visit Z-Space who will be selling tickets this week.
Less Than Jake can never be accused of resting on their laurels. They are tackling 2015 with the fervor they are known for with a killer tour with Reel Big Fish and a brand new 7-inch out today titled American Idle; get it now!
Our reissue of Leftover Crack's Fuck World Trade is out today! The reissue includes five previously unreleased bonus tracks (all from the original Fuck World Trade recording sessions), enhanced artwork, and a gatefold double-vinyl version. Head here to read an expounded review and a history of the band, including all the tid-bits that make this release a must have. Don't miss them on tour, dates here!
16Jan, 2015
Entertainment Weekly Premeries Home Street Home song!
Entertainment Weekly is premiering the first song from Home Street Home! You can get your hands on a physical copy of the song as part of the Seeping Beauty 7''. Get your Home Street Home tickets and catch it live as well! And if you are in the Bay Area come out to the Fat Record Store tomorrow and pick up the 7" and buy tickets in person!


15Jan, 2015
New toyGuitar song! Pre-order bonanza!
We are extremely pleased to finally get to share with you a brand new toyGuitar song! Go to Noisey and listen to "Human Hyenas," the lead track from toyGuitar's radical debut full-length, In This Mess, available for pre-order right now!
Get the most bang for your shipping buck and order up these other new titles right now: our expanded reissue of the classic Leftover Crack album Fuck World Trade and the vinyl edition of NOFX's Backstage Passport Soundtrack.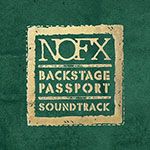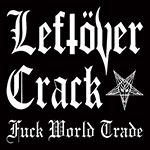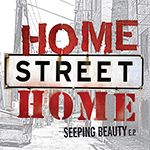 14Jan, 2015
The Dwarves-Gentleman Blag out now!
If you haven't picked up The Dwarves' new NSFW EP Gentleman Blag, you should get on that quick and "grab it" here! Punknews gave it a glowing review and if you've been ''Stuck in the Void'' like us, you may have missed that it came out yesterday!
13Jan, 2015
Home Street Home – Live in San Francisco!
Coming straight from the Eugene O'Neill Theater workshop is Home Street Home, live in San Francisco! We are offering the best seats in the house for one week before they go on sale to the general public and you can head here to procure your advanced tickets now! The first show kicks off on February 20th at Z-Space, located in the heart of the Mission. Get your tickets early as there's only ten performances (February 20-22, February 26-March 1, and March 5-7).

Buy tickets now!
Pre-order the CD now!