19Sep, 2014
CJ

RAMONE

– Last Chance to Dance 11/25/14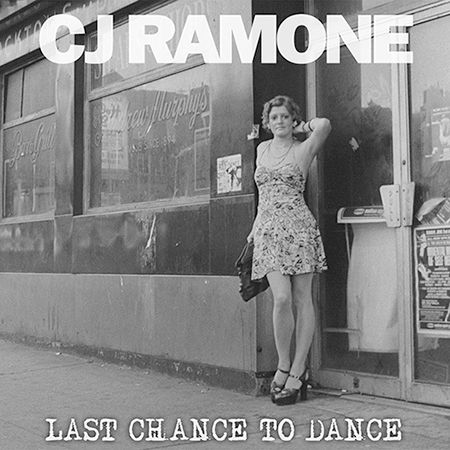 While Fat has a long history of bands influenced BY the Ramones (Chixdiggit!, Teenage Bottlerocket, Masked Intruder, Screeching Weasel), releasing an album FROM an actual Ramone is a first and a true honor. Last Chance to Dance is CJ Ramone's second solo album and was recorded with the stellar backing band of Steve Soto (Adolescents), Dan Root (Adolescents), and David Hidalgo, Jr. (Social Distortion). With a sound and style true to the Ramones, CJ has created a positively infectious punk rock record. Sometimes you just "need a Ramones fix," the expression goes, and CJ Ramone's Last Chance to Dance satisfies that craving in spades. Don't believe us? Go here and listen to the first track and single, "Understand Me." The 7" will be released on October 14th (pre-order here) with the album arriving on November 25th. And now, a word from the man himself, CJ RAMONE:
Hey kids Cj Ramone here. My new record Last Chance to Dance is coming out November 25th!!! It's 12 tracks of everything you'd expect from a Cj Ramone record. Hard chargin' and vicious with some sweet melodies to smooth out the edges. Keep an eye for dates for our 2015 World Tour. See y'all on the big road.
-Cj
12Sep, 2014
Listen to a new Swingin' Utters song now!
Swingin' Utters are gearing up to release their eighth full-length album in November— Fistful of Hollow —and this is your first chance to hear some of the magic these prolific songsmiths have conjured up this time around. The spotlight in this, the album's title track, is shining directly on guitarist/vocalist/songwriter Darius Koski. Get yourself a "Fistful of Hollow" right here, right now!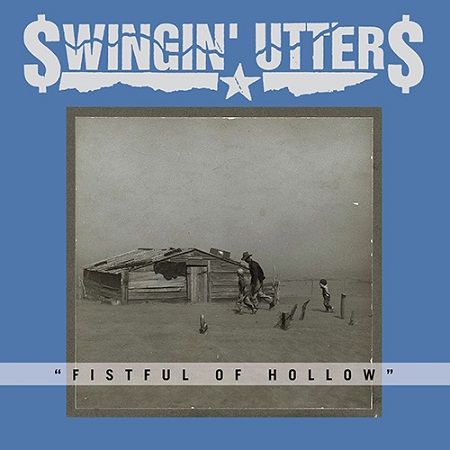 12Sep, 2014
Fat Music For Riot Fest People
Hey Chicago! Fat has landed, and not from Wisconsin (heyo!). We came all the way from gorgeous San Francisco, California to bring our Fat Record Store to you! That means an EXCLUSIVE collectible record set just for you, not even available in SF! Fat Music For Riot Fest People. This is a set of three flexi-disc singles, featuring brand new songs from Lagwagon, Swingin' Utters, plus the Me First and the Gimme Gimmes' song that's tearing up the German charts, "Straight Up". These aren't your parents' flexi-discs; these things actually sound GOOD! Each flexi is a different color, and there are TWO different sets of three colors available. Confused? Just visit our booth at Riot Fest to straighten it out and buy your set for only $10. The rad cover art below is courtesy of Black Axe-ist Horsebites, a.k.a. the drummer of None More Black.
We've also got an exclusive Chicago-based Fat t-shirt design PLUS a ton of rarities straight from our record store, including store exclusives, colored vinyl and new releases, not to mention super sales on some classic Fat titles on CD. So Friday, Saturday, and Sunday, go visit Pat, Vanessa, Erin, and any number of band members that drop by to hang out.
05Sep, 2014
Chris Cresswell Vinyl out October 14th
Ever wonder how a Flatliners record gets written? Singer/guitarist Chris Cresswell is giving you the chance to find out with his One Week Record. Earlier this year, armed with his acoustic guitar, Chris ventured to San Francisco to record some new tunes for Joey Cape's new digital-only label, One Week Records. It's a real treat to hear these ten acoustic songs, which on the surface sound vastly different than anything you would hear from Chris' full-time gig. But if you imagine a Flatliners song stripped down and slowed down, maybe not so different after all. Just take a listen below and see what you think with "Meet Me In The Shade". Then, head over to pre-order your copy of the vinyl edition today or grab the digital version here! In case you missed it, the One Week Records tour just kicked off with Joey Cape, Brian Wahlstrom and Chris Cresswell; don't miss it!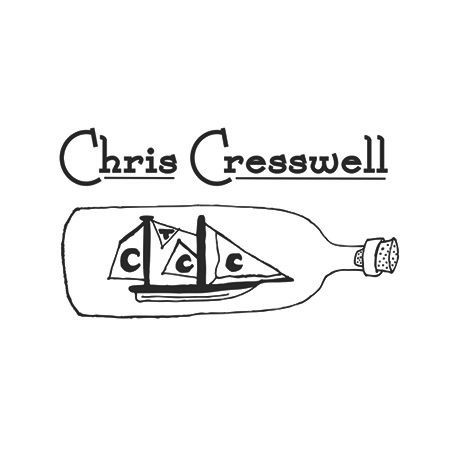 02Sep, 2014
LAGWAGON

ANNOUNCES

HANG

TOUR

!
With Lagwagon's epic new record Hang coming out on October 28th, we knew that you'd want to see the band play the new songs live as much as we do. So the Lagwagon Hang tour will commence on November 6th in San Diego, CA. And to top it off, Swingin' Utters will be supporting Lagwagon on the entire five-week North American tour! With a new record in tow themselves— Fistful of Hollow, out November 11th—this tour is obviously mandatory! In case you were hanging elsewhere last month, check out some Hang previews. Check back soon for brand new full songs from both bands!

11/06/14 San Diego, CA House Of Blues
11/07/14 Indio, CA The Date Shed
11/08/14 Santa Ana, CA The Observatory
11/09/14 San Francisco, CA Slim's
11/11/14 Portland, OR Hawthorne Theatre
11/12/14 Seattle, WA El Corazon
11/13/14 Vancouver, BC Canada Rickshaw Theatre
11/14/14 Kelowna, BC Canada Level Nightclub / EARLY SHOW!tl
11/15/14 Calgary, AB Canada Flames Central
11/16/14 Edmonton, AB Canada Union Hall
11/17/14 Saskatoon, SK Canada Louis' Pub
11/18/14 Winnipeg, MB Canada Pyramid Cabaret
11/20/14 Green Bay, WI Green Bay Distillery
11/21/14 Chicago, IL The Bottom Lounge
11/22/14 Detroit, MI Magic Stick
11/23/14 Pittsburgh, PA Altar Bar
11/25/14 Cleveland, OH Grog Shop
11/27/14 London, ON Canada Call The Office
11/28/14 Toronto, ON Canada Opera House
11/29/14 Ottawa, ON Canada Ritual
11/30/14 Montreal, QC Canada Olympia Theatre
12/01/14 Quebec City, QC Canada Imperial
12/03/14 Boston, MA Brighton Music Hall
12/04/14 Philadelphia, PA Theatre Of Living Arts
12/05/14 New York City, NY The Gramercy Theatre
12/06/14 Asbury Park, NJ Stone Pony
12/07/14 Washington, DC Black Cat
12/11/14 Denver, CO Summit Music Hall