19Mar, 2015
Night Birds tour!
Heads up! Night Birds are heading out for a quick, quasi-local 10 day tour starting next week. They're teaming up with a killer Canadian band that we can't name due to border crossing BS, but you can probably figure it out by looking at the tour poster.
Want to be in Night Birds new video? Well, if you live in the NYC area you're in luck. They'll be filming their entire set at Acheron in Brooklyn on March 29th for a video project to coincide with the release of their brand new full-length on Fat! Stay tuned for those details. Additionally, this show is doubling as a benefit for Nate Gluck (Ensign).You can read more about how you can help by heading here.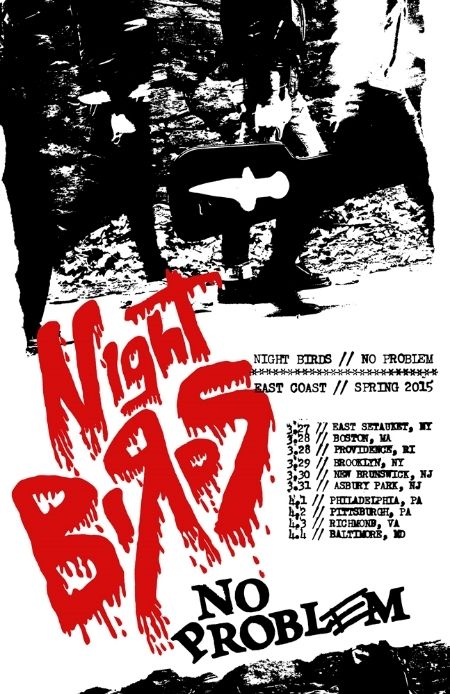 18Mar, 2015
PRE

-

ORDER

Good Riddance – Peace In Our Time

NOW
Preorders have begun for Good Riddance Peace In Our Time! Check out the rad t-shirt bundles we made! Record nerd alert! The color LP comes with a 2 song bonus 7" from the Peace In Our Time session. And the 7" B-Side has an etched GR logo! Snag it while supplies last!
17Mar, 2015
Another new Real Mckenzies Song!
Alternative Press is premiering the brand new Real McKenzies song "Yes" off their upcoming full length: Rats In Burlap, out on April 7th. The song is a response to the 2014 referendum that asked Scottish voters whether Scotland should be an independent country. The McKenzies' were firmly in favor of independence, so when the measure was voted down the song "Yes" was an outlet for their ire. Paul McKenzie states "It's painfully apparent the skulduggery and cheap tricks that once again played out. We as the Real McKenzies wish to let our fans and the world know how we stand on this. Scotland belongs to the Scottish….period." With that, turn the volume up, raise your glass of Scotch and if you haven't pre-ordered the album, you can do so today! Don't miss these gadabouts on tour kick off next month!
12Mar, 2015
Listen to a new Strung Out song!
The release date (March 24th) for STRUNG OUT's new full length, Transmission.Alpha.Delta is slowly creeping closer, but we've got a little something to tide you over until then. Red Bull is premiering the second new track from the album, "Spanish Days". It's a punchy blast with a soaring chorus that'll leave you itching for more. Luckily for you the album is already available for pre-order. As if all that weren't enough, the Transmission.To.The.Nation tour commences next month. Don't miss it!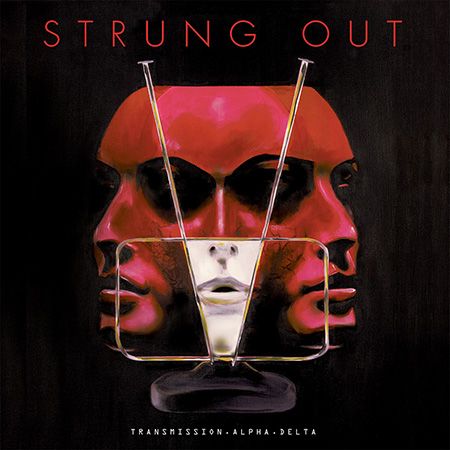 11Mar, 2015
New Good Riddance song!
Steady yourself! Today, after a nine year wait, Noisey is premiering a brand new song from Good Riddance! "Dry Season" is an explosive first taste of their scorching new full-length, Peace in our Time, out April 21st. Vocalist, Russ Rankin expounds "This song is about the volatility and clash of deeply rooted belief systems in the Middle East, and the habit of the west to keep interfering in the region, with obviously questionable results." Stay tuned, as we'll be posting the pre-order soon but in the meantime, view their upcoming tour dates and prepare for GR's ripping live show.