19Aug, 2015
JOEY

CAPE

talks Stitch Puppy + upcoming tour!
Joey Cape's new solo album, Stitch Puppy comes out on September 4th! Joey created a video (below) to give you a small taste of what's to come with the new album. Joey also gave us the rundown on his upcoming tour.
"I am really happy that my new album "Stitch Puppy" will be released by Fat on September 4th. This post is just a little teaser for the record but, there are a lot of other cool things happening as well. Thursday, September 20th Substream Magazine will be premiering a full song from the album and offering pairs of tickets to each show on my upcoming U.S./Canada tour. Beginning on September 15th, the tour will be myself and feature a few artist I produced for my label One Week Records. Tickets are available for those shows now. On September 24th Fat Wreck Chords will be releasing a full video directed by yours truly for a song called "This Life Is Strange". I also have a few contest planned for the next few weeks. I'm looking forward to all of it. It should be fun."
Joey Cape Stitch Puppy Tour featuring One Week Records artist, Laura Mardon, Walt Hamburger, Jo Bergeron, Betty And The Boy and Brian Wahlstrom. Dates here!
18Aug, 2015
NOFX

PRE

-

ORDER

IS

LIVE

!
Preorders for NOFX's Backstage Passport 2 are up! This feature-length documentary is a two disc set containing two "lost episodes" (Australia and Eastern Europe) from the original Backstage Passport series and loads of bonus footage. Check out this killer trailer then give us high fives, as Backstage Passport 2 was just awarded BEST MUSIC DOCUMENTARY at the 2015 Kingston Film Festival! Don't miss NOFX on the Fat Wrecked For 25 Years Tour!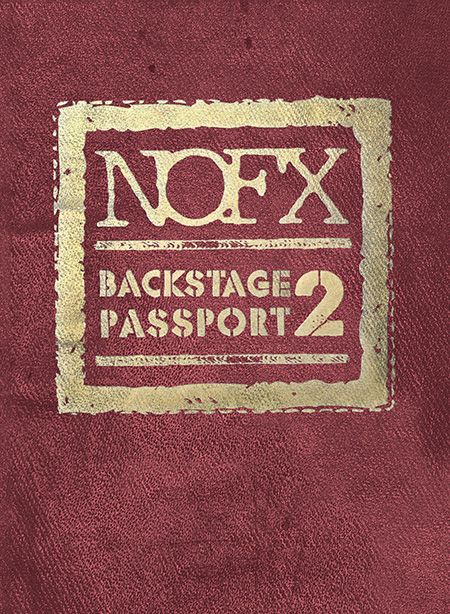 17Aug, 2015
Lagwagon are Goin' South!
If you are one of the unfortunate souls that missed Lagwagon on the Fat Tour, we've got some news that'll really turn things around for you.Lagwagon are setting out across the southern US this fall, with a stop at The Fest along the way. And who better to join them on this romp through the South than the pride of Louisiana, PEARS! There you have it, a reason to go on.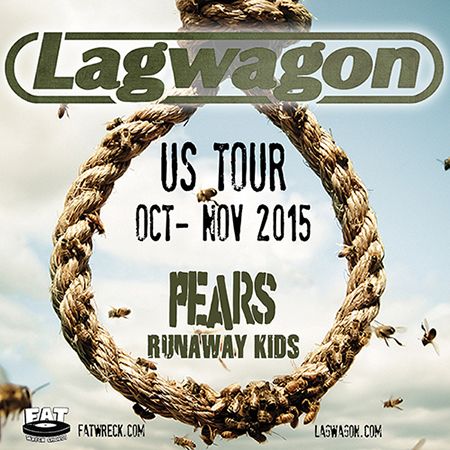 11Aug, 2015
DILLINGER

FOUR

21st Birthday Tour!
Dillinger Four are turning 21!!! Holy crap! Yes, it's true, and they'll be hitting the road in October to commemorate this milestone. Come out and buy them some shots now that they're finally legal. Just to make sure it's a proper celebration, Night Birds will be along for the ride , blasting out songs off their upcoming album Mutiny at Muscle Beach. If that lineup doesn't get you pumped, you may not be cut out for this punk-rock thing.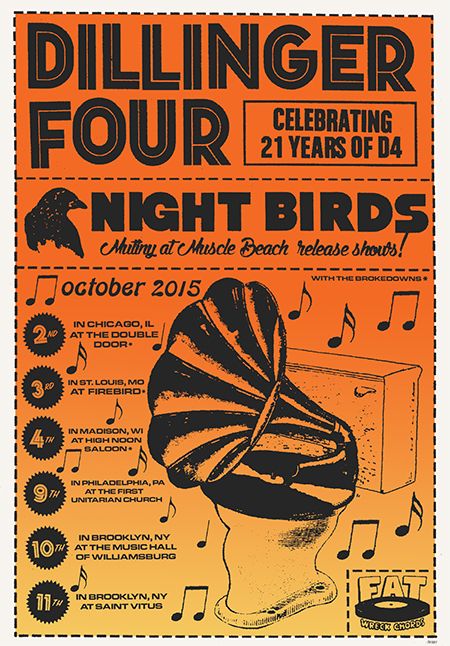 Now that you're 21, you've got a lot to lose
Look back on better times, fuck all 'til 22
07Aug, 2015
New

NOFX

song! Release Day! Flatliners! Fat Music Vol. 8!
Sweet Friday, we're glad you've arrived! We've been doing this non-stop today! And we're about to enjoy some cold Kolsch with the fans at the Fat Record Store, courtesy of Santa Cruz Ale Works!
But before we get too into the weekend, we have two brand new releases for your listening pleasure. Up first, The Flatliners keep things moving with Division of Spoils! A massive collection of b-sides, rarities and previously unreleased songs including "Lifers" and "Broken Men" which we premiered last week. Don't miss them on stage; they're currently tearing it up on the Fat Wrecked for 25 Years Tour happening now! Stream the entire album on Bandcamp and Spotify.
Next, Fat Music Vol.8: Going Nowhere Fat! We're stoked to be releasing this today since we're in the midst of celebrating our 25th anniversary as a label. Nothing seemed more appropriate than bringing back our beloved Fat Music series. With classic comps like Survival of the Fattest, Physical Fatness and Live Fat, Die Young, this is a series that's less about acting as a label sampler as it about compiling killer, listenable punk album from front to back. Curious? Just head over to Alternative Press who are premiering a NOFX demo version of "SF Clits." Then, check out two of the six previously unreleased songs from Night Birds and PEARS! Head over to read a review or two, then grab your copy today! Stream the entire comp on Bandcamp and Spotify.