11Jun, 2015
Greetings From Amnesia Rockfest 10" comp!
Hey hosers! Hang up those ice skates, we're heading to America's Hat! That's right we're coming to Canada for Amnesia Rockfest in Montebello, Quebec June 18th, 19th and 20th! We'll be slinging merch at the Fat booth all weekend including our final installment of our 10" festival series, Greetings From Rockfest. We love vinyl, and Canada so when we were trying to decide which colors we should press the office was divided but we finally settled on five! Drum roll please: GREAT WHITE NORTH, POUTINE, CANADIAN FLAG, CANADIAN BACON & MAPLE SYRUP and HOCKEY PUCK BLACK! So, grab a copy while supplies last! See ya there knobs!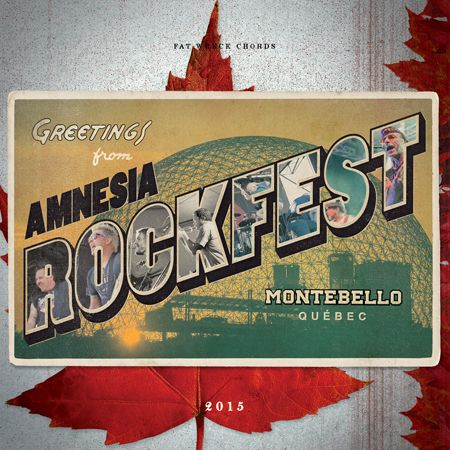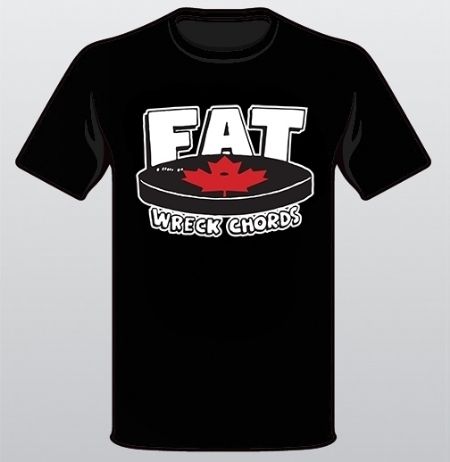 11Jun, 2015
New Real McKenzies video!
The Real McKenzies latest full length, Rats in the Burlap, is out and you can order it here! Watch a brand new video for "YES" a song inspired by the 2014 referendum that asked Scottish voters whether Scotland should be an independent country. As Paul McKenzie states "It's painfully apparent the skulduggery and cheap tricks that once again played out. We as the REAL MCKENZIES wish to let our fans and the world know how we stand on this. Scotland belongs to the Scottish….period." They're currently touring the U.S. and have about a week to go, so don't miss them!
10Jun, 2015
NOFX

–

BACKSTAGE

PASSPORT

2! Out August 21!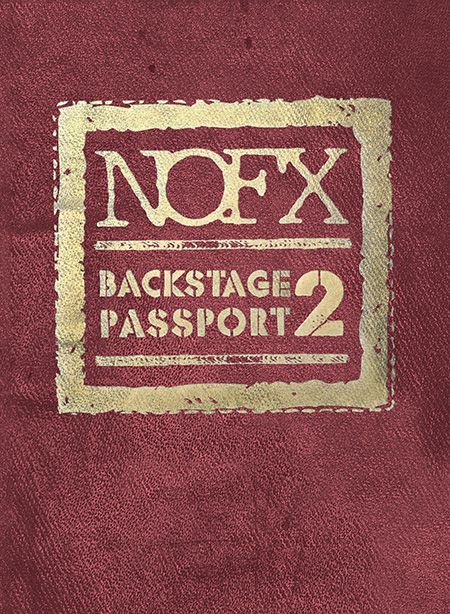 In 2008 punk veterans NOFX released an 8-part TV docu- series called NOFX: Backstage Passport, which followed the band's ill-fated attempts to take punk rock to the unconquered corners of the globe. The mayhem that ensued was a mix of hilarious moments and crazy snafus that resulted in some shows on the tour being cancelled. Over the following four years NOFX set out to make up several shows in Mexico, Peru and Colombia that got derailed on their first attempt. Not surprisingly there were just as many bumps in the road this time around: inner-band meltdowns, shady promoters, tear gas, fires, drugs, an 8.8 earthquake and, of course, riot cops. Once again the cameras were there to capture every inglorious moment and on August 21st, we'll release Backstage Passport 2! In addition to the feature-length documentary, the two disc set contains two "lost episodes" (Australia and Eastern Europe) from the original Backstage Passport series and loads of unreleased bonus footage. Don't miss NOFX on tour! They'll be jumping the pond this month to perform at a few festivals and then joining Alkaline Trio and Lagwagon on a proper UK run! In August, NOFX headline the Fat Wrecked For 25 Years tour so don't delay, grab your tickets today!
05Jun, 2015
Listen to a new Bad Cop/Bad Cop song!
Get ready to get your heart moving because today we have a brand new song from Bad Cop/Bad Cop! Dyingscene is premiering the second single, "Sugarcane," an explosive fast-paced ode to rise up and move on from your oppressors, especially ones that call themselves your boyfriend. So in the song where Stacey sings, "I'll use a fucking hammer on his face," well that's part of the true story told in the song! Produced by Fat Mike, Bad Cop/Bad Cop's debut album Not Sorry comes out on June 16th, but you can order your copy today or for those in the Bay Area, you can pick up the album from the band at their shows opening for Good Riddance tonight in San Francisco and tomorrow in Santa Cruz! You'll be able to see them pumping Not Sorry out in its entirety on their upcoming record release tour and again in August when they'll be jumping on the Fat Wrecked for 25 Years tour!
04Jun, 2015
New

STRUNG

OUT

video!
It's only June and Strung Out have already torched the entire country with an incredible new record and a massive six week North American tour. These guys are white hot and are preparing themselves for Europe next week. Speaking of hot, their new video might be a little too hot for the sensitive types. Go watch the premiere of "Modern Drugs" over at Diffuser right now! Culled from their latest full-length, Transmission.Alpha.Delta, the fourth single rips you into the dark abyss with images of catholicism, blood and absolution, all with scorching melodies and impassioned vocals. Strung Out will keep the chaos going on the Fat Wrecked for 25 Years Tour this August! You heard us right, we are thrilled to announce they've been added to the entire tour, including our San Francisco blowout bash! So do yourself a favor and buy your tickets while they last. The weekend pass has officially sold out!