08Mar, 2013
Coming Soon:

STRUNG

OUT

–

VOLUME

ONE
Strung Out, LA's finest in speedy melodic punk mayhem, is one of the hardest working bands of the last 20 years. With a career which has so far produced 7 studio albums, numerous EP's, a live album and a mind-boggling number of shows, they continue to be a significant staple on the indie punk scene. In celebration of their longevity and with the positive feedback from fans for both 2012's Twisted in a Suburban Wasteland tour and the remixed songs on Top Contenders, Strung Out decided to finish the job and have Ryan Greene remix all three of their classic 90's albums in their entirety. This summer will see the release of deluxe reissues of Another Day In Paradise, Suburban Teenage Wasteland Blues and Twisted By Design! Three special records that certainly deserve some special treatment, and that's what will be on offer with these reissues and the all-encompassing Volume One box set, which will include the 3 albums plus a DVD that drummer Jordan Burns details below:
We are all pretty stoked on this box set. All 3 albums are sounding so fresh and revived. If we didn't think you would all love it like we do, we wouldn't be putting it out. Also the live

DVD

from our Twisted In A Suburban Wasteland tour last year is going to be sweet. Filmed in Montreal Canada, it will include both

STWB

and

TBD

live. I know, our first

DVD

ever and its looking great!
Strung Out "Firecracker" by Fat Wreck Chords
Check out Strung Out's upcoming tour dates, including Groezrock.
05Mar, 2013
Old Man Markley out today!
L.A. bluegrass punks Old Man Markley's latest full length, Down Side Up, is out today! The album features thirteen tracks that blur the lines between bluegrass, country, and punk. Take a look at what CMT Edge had to say. A first for us, it isn't often we get a nod from the country circuit. Beginning today, head over to Spinner to stream Down Side Up in its entirety. Produced by Fat Mike and singer Johnny Carey, the album is a cohesive, foot tapping good time. Order it here, view their tour dates and enter this contest!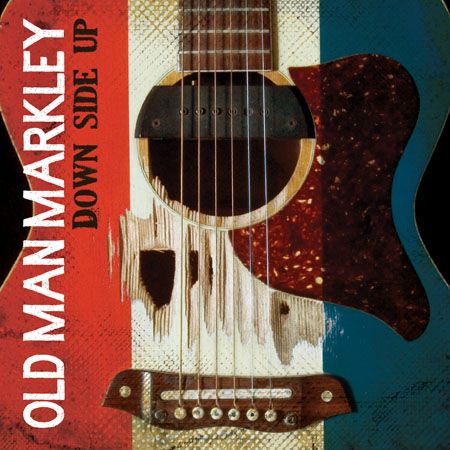 01Mar, 2013
New Morning Glory 7" in May!
We thought it fitting to release a winter themed 7" in the spring since Morning Glory encapsulate so many of the tenets of warmth and cold. They're punks after all, yet they have a sweet uplifting side which you can hear in the heavily piano-laden song Care of Me from 2012's full length, Poets Were My Heroes. This spring we'll release the Born to December single, the a-side also culled from Poets Were My Heroes, backed with two previously unreleased songs. These East Coast punkers are gearing up to jump the pond on an extensive tour of Europe and just completed filming an epic video for "Born to December" which we'll be premiering soon. In the meantime, read what Ezra from MG had to say about the release below:
This [Born To December] happens to be my personal favorite tune off of the Poets record, so I am very excited that it is going to be our first 7" single. Ever. While Born is a 6 1/2 minute epic the two B-sides are never-before-heard rockers which were tracked during the same sessions in early 2012. We're printing this one on camo vinyl- it's going to be very special! And not only that, to help celebrate this release we did a Born video, our first ever. It was a massive production with no budget and involved 40 extras and crew members to be out in the cold New York winter all day for a few days. It made us do some serious reflecting on the title of the tune, and we all agreed our next video must be called Born to July, or Born To The Bahamas, or some such warm fuzzy nonsense. Next month we'll be touring Europe, and since it's our first time, we hope to see all you punks, rockers and karaoke heads alike- out at our UK shows to help us sing every word.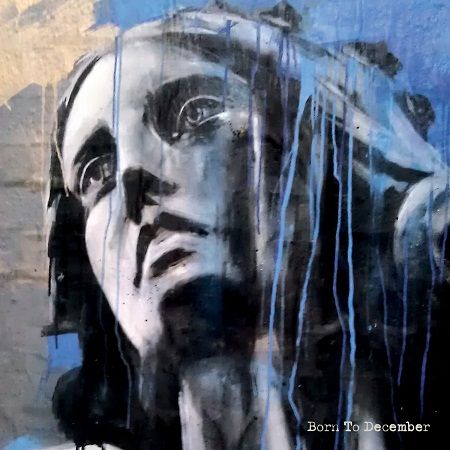 27Feb, 2013
Old Man Markley debut new song on

CMT

!
L.A. bluegrass punks Old Man Markley have premiered their new song "Train of Thought" today on CMT! The song is from their new album, Down Side Up, due out March 5th and available for pre-order here! The album features thirteen tracks that blur the lines between bluegrass, country and punk, like the recently released singles Blood on My Hands and Rehearsal.
Old Man Markley are currently on tour with Dropkick Murphys, with additional spring & summer dates coming soon.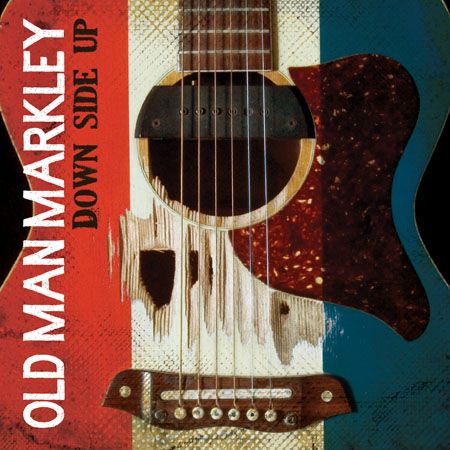 21Feb, 2013
Fat Get(s) Dead!
Get Dead is recording a new album at Motor Studios right now and we're gonna put it out this summer. Word on the street is they've already been banned from Thee Parkside and while that may scare some labels off, we at FAT embrace chaos. So, GET STOKED, GET DEAD! And prepare for a balls out eclectic acoustic guitar rock outfit who have already toured Europe, and the United States. Head over here to watch a video and stay tuned for a release date!