27Sep, 2012
Preorder Thursday!!
Preorder all of our upcoming releases now! Swingin' Utters The Librarians are Hiding Something 7", Old Man Markley Blood on My Hands 7", and The Flatliners Destroy To Create LP are all available to preorder now!
24Sep, 2012
New Swingin' Utters 7"!
When the Swingin' Utters released Here, Under Protest last April after an 8 year wait, we were stoked. Then, they started touring again and we dreamed, oh but a little, that they would keep going. Lo and behold, they just finished recording another new full length record, due out early next year! While that isn't quite ready, a brand new two song 7" is! The Librarians Are Hiding Something will be out on November 6th, and what's particularly cool about this single is that the A-side is a nice precursor to what can be expected from the full length. It's the first appearance of new bassist Miles Peck on an Utters record AND marks Jack Dalrymple's debut as a songwriter for the band, as he and vocalist Johnny Bonnel co-wrote Librarians. We really should be calling this a Double A-side record, as the flipside, Rude Little Rooms, is a classic Darius Koski composition, but only available on this single, while a new mix of The Librarians Are Hiding Something will show up on the upcoming full length. Additionally, this is a limited edition pressing. Stay focused folks, the operative word is "limited edition". We are not pressing a lot of these. Keep your eyes peeled for our pre-order, we'll be announcing it soon.
Read what Johnny had to say below:
I'll simply say it is one of the happiest times in my years with Swingin' Utters. Being able to create music with these dudes is pretty exciting and I'm looking forward to writing more!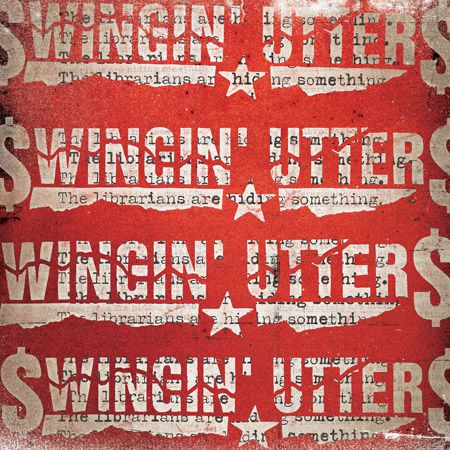 19Sep, 2012
New Old Man Markley single!
Trailblazers Old Man Markley can't be accused of resting on their laurels. With their epic touring schedule, a single & album released last year, the building of a home recording studio, and a newly recorded album under their belts, it's been jam packed. The party (shack) continues on November 6th when we'll be releasing a new two song 7" called Blood on My Hands in anticipation of their upcoming full length, due out early next year. Old Man Markley vocalist and guitar player Johnny Carey had this to say:
"Blood on My Hands" was the last song written for our upcoming record and turned out being one of our favorites. With Paddy's approval, we recorded D4's "folk song." for the b-side, making it our third punk cover.
This 7" is a limited edition special one-time pressing. Pre-order is coming soon. Watch this video of Old Man Markley in the studio. Hungry for more? Well, Old Man Markley are true road warriors and just added new tour dates! Check them out here.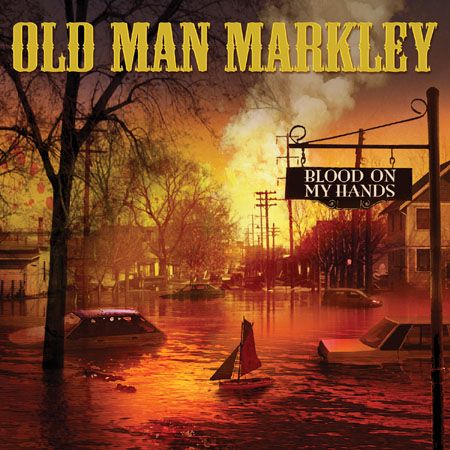 17Sep, 2012
New

NOFX

dates!
We're confident we could count on one hand just how many times NOFX has cancelled a show, but last Friday, it was unavoidable. Since these guys are professionals, they've already rescheduled it for December 4th and 5th at the Cabooze in Minneapolis. Tickets for the September 14th gig can be exchanged for either date, or can be refunded at point of purchase.
No one likes a party like NOFX, they'll be joining Dropkick Murphys, Alkaline Trio, and more at Punch Drunk Punk Festival on November 10th. Then, they'll kick their December tour off with Teenage Bottlerocket in Denver and close the year in style with their annual New Year's Heave show, this time in Montreal.
Head over here to view their tour dates! If you haven't picked up their latest offering, Self Entitled, you can grab it here.
Want to read Fat Mike's sex advice, or learn about his first time? Well head over here to do so.
14Sep, 2012
Cobra Skulls & Less Than Jake

PRE

-

ORDER
Pre-order your copy of the new Cobra Skulls single Eagle Eyes on 7" or digital, along with the reissue of the classic Less Than Jake album Borders & Boundaries, on LP, CD or digital. CD & LP each include a bonus Live DVD, and both releases come with a digital download, which will be delivered to you the Thursday before release date!