14Aug, 2013
New Sundowner song!
Spin is premiering the first new song from Sundowner's Neon Fiction. Listen to "Life in the Embers" here and read just what percolates in the mind of singer/songwriter Chris McCaughan. Neon Fiction is the third Sundowner album and first for Fat Wreck Chords, which you can pre-order today!
12Aug, 2013
Fat Tour 2013!
Announcing the FAT TOUR 2013! LESS THAN JAKE, ANTI-FLAG, MASKED INTRUDER and GET DEAD will be touring together under the Fat banner this November throughout the United States. Tickets go on sale this Friday and you can view the dates here!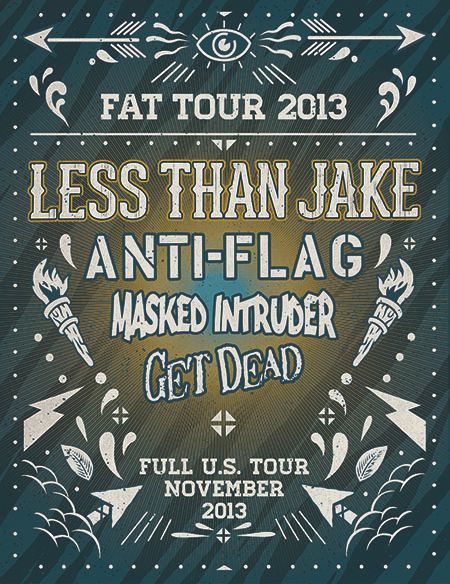 09Aug, 2013
The Flatliners – Dead Language: Pre-order now!
Pre-order The Flatliners' new album Dead Language now! We've got some killer combo packs that include the album, t-shirt, poster, and digital download!
While you decide which option you're going to choose, watch this killer lyric video for "Drown In Blood":
09Aug, 2013
Less Than Jake See the Light!
Nearly a year in the works, we can now officially announce that the new Less Than Jake album See the Light, will be released on November 12th! This is the band's first proper full length in over 5 years. Read what vocalist and guitarist Chris DeMakes had to say:
"What can we say? It's been one hell of a ride. 21 years in and we still enjoy the process of creating and recording new music. It keeps us sane and happy. Life has a way of bringing things full circle and we are beyond stoked to be releasing our new record as part of the Fat Wreck Chords family. Our new album See The Light is pure Less Than Jake. 13 songs that were written, recorded and produced in our hometown of Gainesville, Florida. You never know what people are going to think when you release new music. All you can do is what comes from your heart and we feel like we have accomplished what we set out to do with these new songs. Hopefully our fans will feel the same passion for this album as we do. See ya on the road!!"
Bassist Roger Lima added, "If you're expecting retreads and repeats, this record will disappoint. It's all new songs and new vibes, only recorded in our old school way." The guys are in the throes of putting together a massive tour across North America in support of the new album, but in the meantime, catch them in the Southeastern US, Japan and even Brazil! Dates here.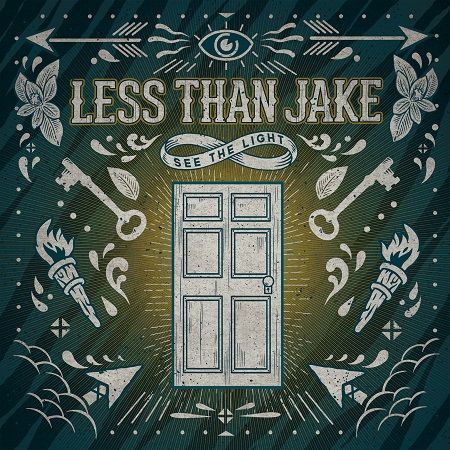 07Aug, 2013
Propagandhi Stick the Fucking Flag Up Your Ass, Again!
Revolver Magazine is premiering "Stick the Fucking Flag Up Your Goddam Ass, You Sonofabitch"! It's the remastered version from Propagandhi's classic first album How to Clean Everything. We released this back in 1993 and are celebrating the 20th anniversary with a new edition on August 20th. The album has been re-mastered from the original analog reels and includes the 3 outtakes that Fat Mike cut from the record and a super rare 4-song demo. We've also got a guitar and bass Tab Book made by Chris Hannah for the entire album. All of which can be ordered by heading here!