16May, 2013
Chixdiggit! classics now on Fat! Preorder now!
Canada's proudest pop-punk band, Chixdiggit! celebrate 20 years as a band this year! These bards of the north know how to write a catchy, fast paced tune or two and on July 23rd, we'll be releasing Double Diggits! Say what? Pay close attention because this release is legit. Classic Chixdiggit! albums Born On the First of July and From Scene To Shining Scene are getting a makeover. Both albums were originally released on Fat's skinnier counterpart Honest Don's but never quite received the attention they deserved. This is why we not only re-mastered both albums, but combined them onto one fully loaded disc, what with the 8 super rare bonus tracks we also tacked on! Vinyl nerds rejoice because while both LP's have been out of print, we are reissuing them complete with the bells and whistles of the CD (re-mastered plus bonus tracks). Stay tuned for Chixdiggit! tour dates and get ready to light those firecrackers on the First of July!

Pre-order Double Diggits, Born on the First of July, From Scene to Shining Scene, AND Get Dead's Bad News NOW!
14May, 2013
Morning Glory EP out today!
MORNING GLORY's new 7" "Born to December" is out today! The a-side is culled from last year's full length, Poets Were My Heroes and is backed with two songs exclusive to this EP, and you can order it now! Ezra, singer for Morning Glory had this to say, "While Born is a 6 ½ minute epic, the two B-sides are never-before-heard rockers which were tracked during the same sessions in early 2012." Lucky for you we're streaming the entire EP over at New Noise Magazine AND running a contest! If you missed their also-epic video for "Born to December", you can watch it right here. Check out what's been going on in the Morning Glory camp from bassist Metal Chris:
Our first European tour ended a few weeks ago and we saw there was so much fun to be had that we found ourselves poring over maps, making all kinds of plans for more places to play. We realized we were only scratching the surface of some wild touring. Then unexpectedly though perhaps fortuitously, our drummer departed, which has briefly anchored us here in New York City. This is where we take a deep breath, cough out some black stuff and get back to work in the studio to finish up the new material we've been writing. I'm not ashamed to say it's some damn good stuff. Hold tight, we'll be pulling those maps out soon enough.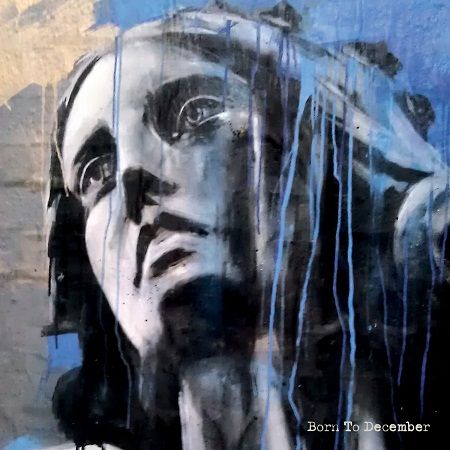 09May, 2013
Swingin' Utters hit the road!
Swingin' Utters kick off a hefty tour at the infamous Punk Rock Bowling on May 25th with a slew of other killer bands. They'll be supporting their latest offering, Poorly Formed and you can download the title track for free right here! The Utters' will tackle most of the Midwest, Canada and the East Coast before heading off to Europe. Be sure to check their tour dates, scope them out on the lanes, and check out a video of their recent performance at the Fat Record Store below.
07May, 2013
Maimed for the Masses out today!
NIGHT BIRDS' brand new EP Maimed for the Masses is out today and you can order it here! These guys are making the most of their year with no signs of slowing down. We've already premiered "Maimed for the Masses" and these East Coast surf punks have their entire EP streaming over at Alternative Press right here, right now. AP also included a nice run down from vocalist Brian Gorsegner like this fine quote "We have all chipped plenty of teeth, gotten bruised up, sliced up, even a busted rib along the way. There is something about that 30 minutes when you're playing where your well being just doesn't seem to matter." We love existentialism. So, what are you waiting for? Order your copy, check their tour dates, and get ready for their upcoming full length; Born to Die in Suburbia, to be released by Grave Mistake Records on July 9th!

Check out a couple of reviews here and here!
30Apr, 2013
SUNDOWNER

signs to

FAT

!
Holy smokes, we've got another goodie for you: Fat will be releasing the next Sundowner record! Sundowner is the solo outlet of Chris McCaughan, the songwriter, vocalist and musician from Chicago, Illinois who also happens to be the guitarist and co-lead vocalist of The Lawrence Arms. Sundowner, whose studio albums feature Lawrence Arms bandmate Neil Hennessy, debuted in 2007 with the release of Four One Five Two on Red Scare, followed in 2010 by We Chase the Waves on Asian Man. Chris says, "Both records were different and needed to be on different labels, this one follows the pattern." On writing the record Chris reflects "It was all written and recorded in Chicago, and in a lot of ways the record is about the city." While we're not quite ready to debut a track you can get reacquainted with Sundowner via Chris' soundcloud player here. Read what Chris had to say about signing to Fat below:
Fat Mike called me up to talk about the new Sundowner record and I said, "I really didn't think you'd like it…" and he said something like, "Yeah, I didn't think so either. I was kinda surprised. It's a pretty good record. Good songs." And, well… here we are. Got lots of love for the Fat Wreck crew and I'm extremely stoked to be teamin' up with them to release this new album. Furrr sure. -Chris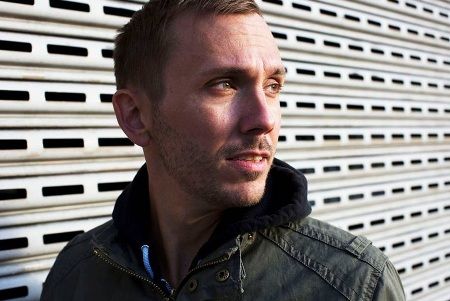 Photo by: Ben Pier