19Feb, 2013
SWINGIN'

UTTERS

OUT

TODAY

!
It is release day for the new Swingin' Utters full length Poorly Formed. For weeks we've been doling out tracks and last week Alt Press premiered the new full length in its entirety along with a track-by-track commentary with Darius and Johnny, offering a keen insight into what galvanizes them as songwriters. Today, to celebrate their release and to mark their longevity of being together for 25 years, Seattle Weekly posted this in-depth feature. For our part, we're giving away the title track "Poorly Formed" as a free download so grab it now. Order the album here. Read a new review, enter a contest, and check their tour dates here.
15Feb, 2013
Swingin' Utters Album Premiere!
Happy Friday! As promised, AltPress is premiering the brand new Swingin' Utters full length, Poorly Formed! Once it seeps into your brain, head over to read a track-by-track commentary from Johnny and Darius about what went into writing this latest offering. The fun doesn't stop there because these gents plan to spend A LOT of time on the road this year. They kick things off with a record release show this Saturday in Santa Cruz, CA, then on to the rest of the west. Get Poorly Formed now!
07Feb, 2013
Swingin' Utters get intimate with Alt Press!
Head over to Alternative Press to dip into the minds of Johnny and Darius who deliver a track by track of just what went into writing Poorly Formed. You can listen to three brand new songs over at our soundcloud player. Stay tuned for a full album stream next week!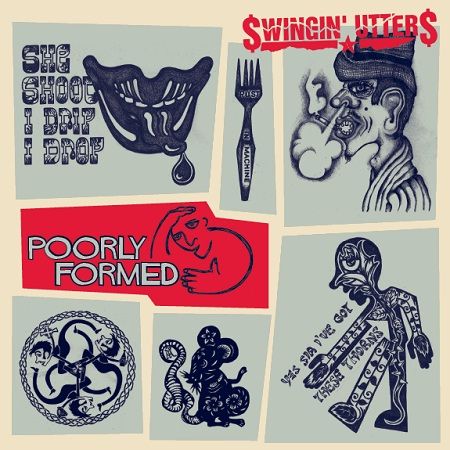 Swingin' Utters tour dates
06Feb, 2013
SXSW

2013!
Pee-free and punch-free, Fat returns to Austin's South by Southwest Music Festival.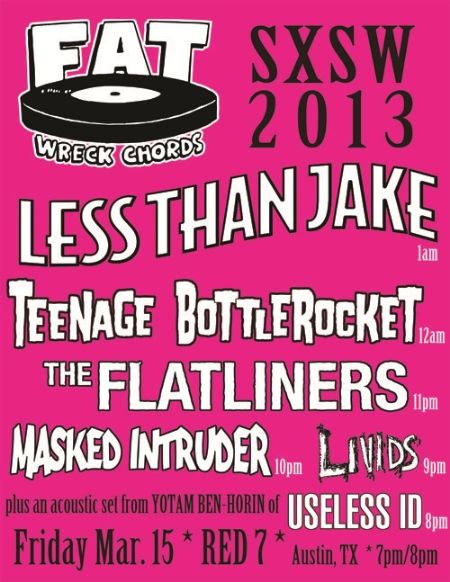 06Feb, 2013
Swingin' Utters "

BRAINS

" listen now!
Less than 2 weeks until the release of the brand new Swingin' Utters record, Poorly Formed! We love the lo-fi grooves and classic punk twangs that circulate throughout the album. Last week, fans got another taste of it with the dynamic and catchy Stuck in a Circle. Today, Revolver Magazine brings you "Brains", an all-downstroked, dark yet hopeful Johnny/Jack composition, and another example of the diversity contained on Poorly Formed. Swingin' Utters kick off their tour in February in North America and continue on to Australia with Dropkick Murphys at the end of March. Read what singer Johnny Bonnel had to say about the song below:
Jack wrote the music, I wrote the lyrics. This was my favorite music Jack sent me to write a song to. When we (Jack and I) went in to record a rough demo for this it was originally titled "He Must Respect The Chemistry" and needed some tweaking. "Brains" was inspired by my wife, Velvet Underground's "Sunday Morning," The Cure and The Walking Dead. It's never just one thing!