03Aug, 2015
New Flatliners song!
Launch into your week with a brand new song from The Flatliners! Today, Dyingscene is premiering "Lifers" off their upcoming release Division of Spoils, a massive collection of unreleased songs, b-sides and rarities that comes out this Friday! If you haven't pre-ordered a copy, you can do so today! Then, head over to Substream for your chance to win tickets to the upcoming Fat Wrecked for 25 years Tour.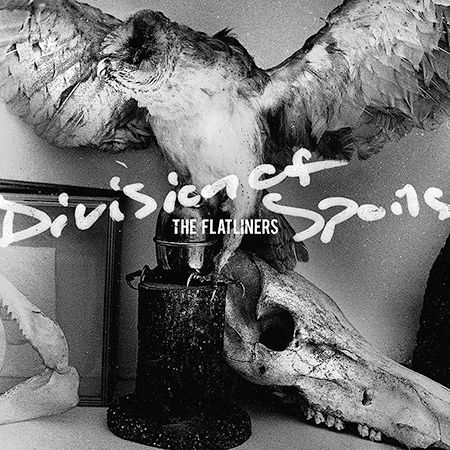 31Jul, 2015
Hi, we're

NOFX

…
Time to launch into the weekend with a killer announcement from Melvin of NOFX:

Did your face just look like this? Fuck, us too! After years of asking NOFX to please play "The Death of John Smith" live, we're finally going to get it, along with the title song, the classic send-up "Kill All the White Man" and rarely-if-ever-played-live gems "Remnants" and "Stranded!" That's right, NOFX will be playing the entire five-song EP The Longest Line for the first time ever on the upcoming Fat Wrecked for 25 Years Tour which kicks off next week!
31Jul, 2015
Never Forget Tony Sly
On this, the third anniversary of his passing, we remember our good friend Tony Sly. We miss his unique insight, humor, humility, and especially his crooked smile every day. Thank you for all you've done for our punk rock family. You are deeply missed and will never be forgotten.

30Jul, 2015
Lagwagon are gonna get

TRASHED

on the Fat Tour!
Does the word 'duh' mean anything to you? Lagwagon has announced that they'll perform their classic second album Trashed in its entirety on the upcoming Fat Wrecked for 25 Years Tour which kicks off next week! This is it people, no more yelling at them to play "Lazy" or "Stokin' the Neighbors" because you'll hear the album from start to finish as it was released back in January of 1994. Here's the 'Wagon:
29Jul, 2015
New Flatliners song! Division of Spoils Pre-order!
Today, Noisey is premiering "Broken Men," a song originally recorded back in 2012 during the Dead Language sessions, and appearing on a Flatliners release for the first time on Division of Spoils, a massive b-sides and rarities collection that comes out next Friday! As with all Flatliners outtakes and b-sides, one could easily argue that it should have been included on the album. Quality songs from start to finish, Division of Spoils contains three sides (16 songs) of killer Flats originals, one side (5 songs) of eclectic covers, and two rare bonus oldies just for you super fans. So, what are you waiting for? Pre-order your copy today! Then, check them out next month on the Fat Wrecked for 25 Years Tour! Singer Chris Cresswell details the song:
"Broken Men" is a song for anyone who's had the rug pulled out from under their feet, and from under their heart. I agree with Chicken from Dead To Me that not all good art comes from suffering, but sometimes the struggle gives you something to talk about. And helps unify you with how good the good things are. We recorded this song originally for Dead Language back in 2012, and can't wait for you to finally hear it.