05Nov, 2013
WESTERN

ADDICTION

7" out today!
WESTERN ADDICTION's brand new 7" Pines is out today and you can order it here! Noisey/Vice unleashed the first song, Black Salt and SPIN premiered God Says No. Most revealing is this interview with singer Jason Hall on Marky Ramone's Blitzkrieg show where you can MAYBE figure out just what his cryptic lyrics mean and where he finds inspiration. Western Addiction are currently working on new material and have a couple shows booked with Good Riddance to close out the year.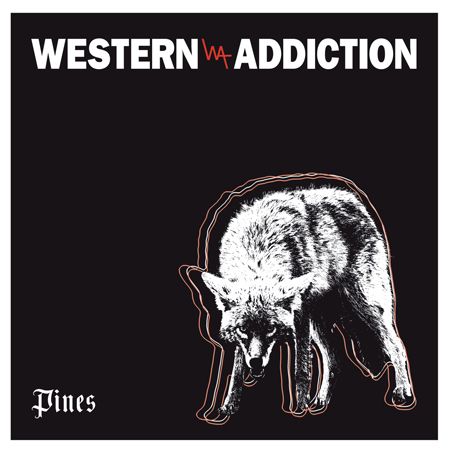 04Nov, 2013
NOFX

wants you to make their next video!

Here's the marks you'll need to hit to keep everything moving: 0:00 quiet intro, 0:36 full band/fast part, 1:45 slow bridge, 2:17 back to fast part, 2:57 end of song. Get crafty and get on it now as the deadline is November 17th! Post your video entries to youtube, make it unlisted and title it your name; then send the link to [mailbag at fat wreck dot com] with the subject STOKE VIDEO. Prizes are $500 cash plus $250 store credit for 1st place, $250 cash plus $100 store credit for 2nd place, and $200 store credit for 3rd place.
31Oct, 2013
Morning Glory rock Halloween with a new song!
NYC's Morning Glory are definitely into the spirit, or should we say, spirits… Listen to their brand new song "Pet Monster" below!
"Fuck christmas and thanksgiving and all those other phony holidays – everyone knows Halloween is the best holiday of the year, what with all the evil and the candy. So here is very special song to help people celebrate it! My friend Brian from the Dresden Dolls played the drums on this song making it a very special tune indeed." -ezmonster
Abover photo: Brooklyn artist Paul St. Savage and Ezra hanging with some friends at the Fat Wreck's Halloween showcase in NYC. Photo by Alyssa Tanchajja, ghouls by St. Savage.
30Oct, 2013
Hear a new

LESS

THAN

JAKE

song now!
Go to Onion A.V. Club to hear the new Less Than Jake song, "Give Me Something to Believe In." It's the second song from See the Light: a fast paced 13-song full length with memorable hooks and uplifting lyrics, to be released on November 12th. You can hear the first song we released last month, "My Money Is on the Long Shot," over at Noisey/Vice. Then, go pre-order the album today. Less Than Jake are headlining the Fat Tour which kicks off November 4th in Pensacola, FL with* Anti-Flag, Masked Intruder* and Get Dead supporting. Win tickets here!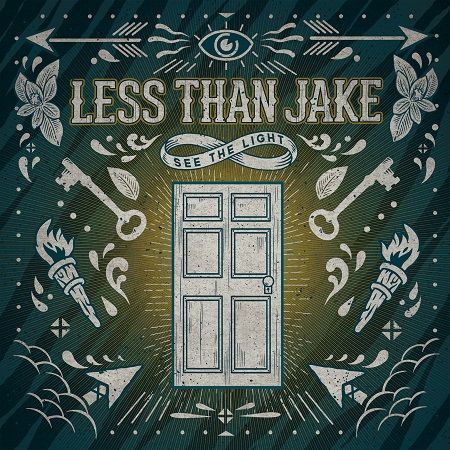 29Oct, 2013
The Songs of Tony Sly: A Tribute out today.
Today, we release The Songs of Tony Sly: A Tribute, a 26-track covers album compiled to celebrate the life and music of the late No Use For A Name frontman Tony Sly, who passed away on July 31st, 2012. The compilation showcases a diverse menagerie of artists offering their unique interpretations of Tony's songs such as Rise Against, Bad Religion, Alkaline Trio, Yellowcard, Snuff and Karina Denike to name a few. Below, listen to Strung Out's riffy take on the NUFAN classic "Soulmate" and NOFX turn Tony's solo song "The Shortest Pier" into a prototypical NOFX-style punk song. Read a new review or two and order your copy today. Profits from the sale of the compilation will go towards the Tony Sly Memorial Fund, established to assist Tony's wife Brigitte and their daughters, Fiona and Keira.