17Sep, 2013
THE

FLATLINERS

–

DEAD

LANGUAGE

out today!
For weeks we've been doling out tracks and preview videos from our favorite Torontonians, THE FLATLINERS! And finally, today is Dead Language release day! Recorded by long-time producer Steve Rizun, Dead Language is the band's most personal and invigorating record to date. Vocalist Chris Cresswell breaks down each song track by track over at Alternative Press where you can also listen to the album in its entirety. The album features 13 new tracks filled with intelligent songwriting, arena-sized choruses, big guitars and a distinct musical fluidity that comes from playing together as a band for 10 years. THE FLATLINERS are bunch of nomads who show no sign of slowing down—check out their extensive touring schedule and read what the band had to say below:
Today is the day that we've been waiting for, for about 3 and a half years now. Our patience has paid off it seems, because today Dead Language shows its face to the world, and we couldn't be more excited or grateful for the response we've gotten thus far.

With a couple more US and Canadian shows to go this month, we'll be heading to Brazil in October, burning down the Northeast with Good Riddance, returning to our favourite weekend of the year – The Fest, and hitting Europe and many more places in the US and Canada, all before the end of the year. All before we hibernate during the harsh Canadian winter, to save up our strength for next year.

If you see us at a show coming up, sing along as loud as you can. Wherever we may be, you'll make us feel right at home.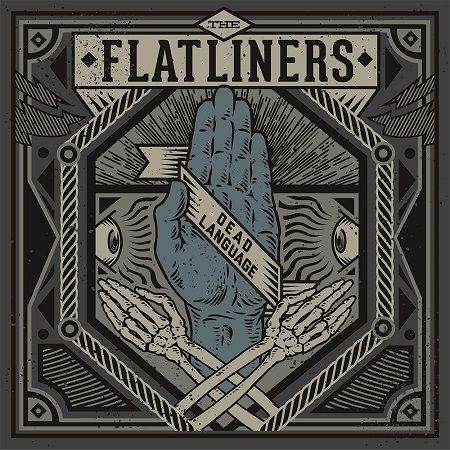 12Sep, 2013
TEENAGE

BOTTLEROCKET

Europe tour with Volbeat!
Epic European tour to commence this November with VOLBEAT, ICED EARTH and our very own thrashers, TEENAGE BOTTLEROCKET!

11/06/13 Berlin, Germany O2 World w/ Volbeat
11/07/13 Brussels, Belgium Forest National w/ Volbeat
11/08/13 Karlsruhe, Germany Europahalle w/ Volbeat
11/09/13 Leipzig, Germany Arena w/ Volbeat
11/11/13 Hamburg, Germany O2 World w/ Volbeat
11/12/13 Cologne, Germany Lanxess Arena w/ Volbeat
11/13/13 Munich, Germany Olympiahalle w/ Volbeat
11/14/13 Zurich, Switzerland Hallenstadion w/ Volbeat
11/16/13 Hohenems, Austria Eventcenter w/ Volbeat
11/17/13 Vienna, Austria Stadthalle w/ Volbeat
11/18/13 Graz, Austria Stadthalle w/ Volbeat
11/20/13 Frankfurt, Germany Festhalle w/ Volbeat
11/21/13 Amsterdam, Netherlands Ziggo Dome w/ Volbeat
11/23/13 Herning, Denmark Boxen (sold out) w/ Volbeat
11/24/13 Copenhagen, Denmark Forum (sold out) w/ Volbeat
11/25/13 Gothenburg, Sweden Scandinavium w/ Volbeat
11/26/13 Stockholm, Sweden Tele 2 Arena w/ Volbeat
11/28/13 Helsinki, Finland Hartwell Arena w/ Volbeat
11/30/13 Oslo, Norway Spectrum w/ Volbeat
12/01/13 Copenhagen, Denmark Forum w/ Volbeat!
11Sep, 2013
Preorder The Songs of Tony Sly: A Tribute
When our dear friend Tony Sly passed away last year we were faced with many ideas on how to honor his legacy. Turns out many of his fellow musicians had the same idea as we did and sent us some amazing covers of No Use For A Name and Tony Sly solo songs. We've compiled them all and think that Tony would be proud to have so many friends and family carrying on his legacy. You can check out the entire track list and preorder the tribute now. Profits will be given to the Tony Sly Memorial Fund.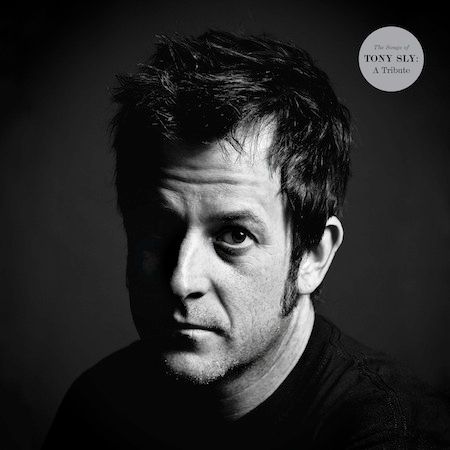 10Sep, 2013
NOFX

WINTER

TOUR

2013!
NOFX will be heading out with a slew of bands this December including: Off With Their Heads, Dillinger Four, Masked Intruder, The Implants and even the notorious FU's! Check the dates below to see who's playing where and get your tickets here!

11/29/13 Boston, MA House of Blues
11/30/13 New York City, NY Irving Plaza
12/01/13 Philadelphia, PA Theatre of Living Arts
12/03/13 Chicago, IL House of Blues
12/04/13 Cleveland, OH House of Blues
12/06/13 Silver Spring, MD Fillmore
12/07/13 Charlotte, NC Fillmore
12/09/13 Ft Lauderdale, FL Revolution
12/10/13 Orlando, FL House of Blues
12/12/13 Dallas , TX House of Blues
12/13/13 Houston, TX House of Blues
12/14/13 New Orleans, LA House of Blues
12/17/13 West Hollywood, CA House of Blues
12/18/13 Anaheim, CA House of Blues
12/19/13 San Diego, CA House of Blues
10Sep, 2013
Listen to The FLATLINERS' new album now!
Listen to a full album stream of The Flatliners' new record, Dead Language, out next week! And check their tour dates here!