18Nov, 2015
Swingin' Utters – 3 classic titles now on vinyl! Pre-order now!
Vinyl enthusiasts, collector dorks, record nerds and lovers of good music: you spoke and we listened. You wanted vinyl editions of classic Swingin' Utters records, The Streets of San Francisco, The Sounds Wrong EP, and Brazen Head EP, and your friends at Fat Wreck Chords have delivered. Yeah, yeah, only about 15 years late, but hey, we were busy! Streets, the perfect first album from our Santa Cruzian friends, celebrating its 20th anniversary this year, on vinyl for the first time since New Red Archives' long out of print 1995 pressing. Next up, Sounds Wrong, the classic 5-song EP—also celebrating its 20th anniversary—originally released on IFA Records and never before on vinyl, now on a FAT 10". Last but not least, Brazen Head, the 1999 EP that feels like an extension of the groundbreaking Five Lessons Learned album. An EP that is now on vinyl for the first time ever, as a 10". All three titles have been re-mastered for vinyl and sound amazing. Once you get your hands on these records, we think you'll agree that it was worth the wait. Pre-order now! Records ship in early December!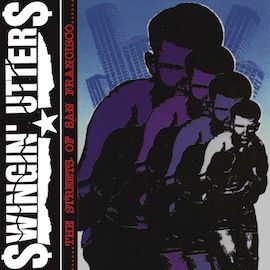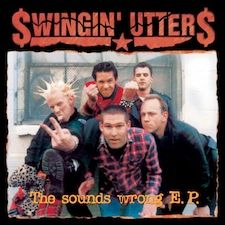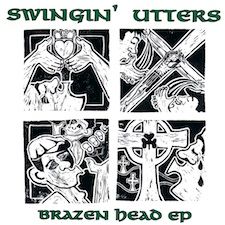 Also, pre-order
No Use for a Name's
All the Best Songs
CD today! Vinyl pre-order in December for January shipping.
18Nov, 2015
Noisey premieres brand new Night Birds video! It Shreds!
Warning! You'll want to grab your deck and head straight for the skate park after watching the new Night Birds video, being premiered by Noisey! The velocious video for "(I'm) Wired" captures a raw, maniacal devotion to old school punk rock and skating. A big thank you to the talented Greg Harbour who manages to skate his way around the band and even plank jumps over vocalist Brian Gorsegner and leaves him fully intact. Night Birds head out on tour this month to support their latest full-length, Mutiny at Muscle Beach, including shows with legendary bands Negative Approach and The Dickies! Check out what Brian had to say about the video:

"If over-caffeinating, destroying shit on a skateboard, and fast punk rock is your thing, then this video is for you. It especially goes out to Brandon Carlisle, because I think he really would have dug this one."
17Nov, 2015
NOFX

head to Australia in 2016!
NOFX are heading to Australia and New Zealand in January! Check the dates out below. Tickets go on sale Thursday, November 19th!
16Nov, 2015
CJ Ramone heads to Europe!
Europe! CJ RAMONE is heading your way at the end of the month! Take it, CJ!
This trip to Europe is going to be a good time. It's been a couple years since I visited last so I am really looking forward to it. I'm just coming off a wild month long tour of South America, so I am all fired up and ready to go! I'll be doing songs from my new record, Last Chance to Dance, out on Fat Wreck Chords, Reconquista, my first release, and a bunch of Ramones songs. I've got my buddies Chris Eller and Josh Blackway from The Huntingtons coming out with me for the first time and we are ready to tear it up as a power trio! So get your tickets and get ready for fun!!! Hope to see all you there!!!
Cj
10Nov, 2015
Leftöver Crack Song Premiere! Constructs of the State Pre-order!
Ready for the ultimate hardcore duet? Head over to Brooklynvegan to listen to a brand new song from Leftöver Crack! Sturgeon and Kate Coysh from REIVERS scream it out in "Bedbugs & Beyond, a fast paced ripper off their upcoming full-length, Constructs of the State. If you haven't pre-ordered the album, what are you waiting for? You can do that right here! Then, check out their upcoming tour dates, which include a record release show at 924 Gilman Street and a tour with Anti-Flag in 2016!